Gaw NP Industrial: A trusted provider of industrial factories for lease
Gaw NP Industrial is a joint venture between Gaw Capital Partners, a global real estate private equity firm, and NP Capital Partners, a reputable real estate company in Vietnam.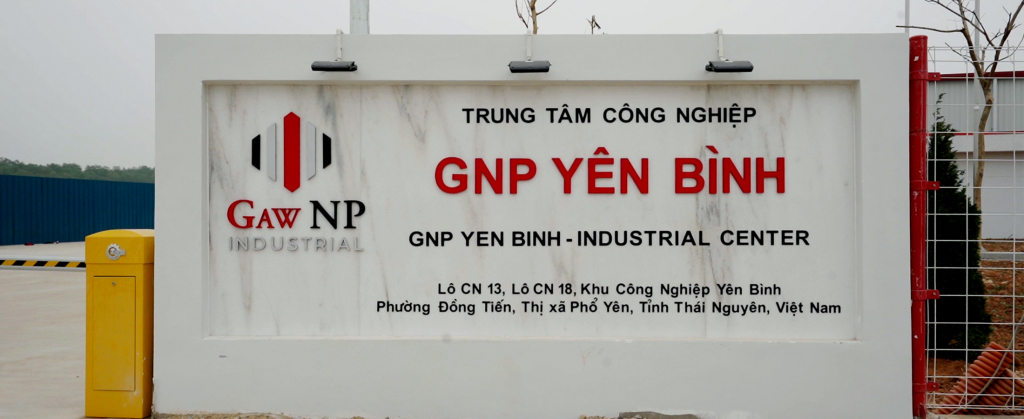 Gaw NP Industrial specializes in leasing industrial warehouses and factories, in addition to giving investment consultation for domestic and foreign businesses. Our main offerings include ready-built factories, ready-built warehouses, built-to-suite factories and warehouses, and logistics warehouses. Gaw NP Industrial primarily caters to foreign businesses investing in Vietnam and small and medium-sized businesses (SMEs).
Gaw NP Industrial's approach is to go beyond being a service provider but a business partner that brings about practical experiences and benefits throughout the collaboration process.
In the past, Gaw NP Capital has a successful track record of developing over 1 million square meters of floor space worldwide. We aim to draw on our experience to achieve the same success in Vietnam.
With nearly 50 hectares of land available for use, Gaw NP Industrial is poised to expand our land bank to 100 hectares in Vietnam by 2022.
At present, Gaw NP Industrial is developing and expanding industrial factory for lease properties in Hai Phong, Nghe An, and Thai Nguyen.
Industrial factory for lease property GNP Yen Binh 2 in Thai Nguyen
Following the success of the industrial center GNP Yen Binh 1 that spans over 13 hectares, the industrial factory for lease property GNP Yen Binh 2 has been constructed since December, 2021, and its expansion is scheduled for completion at the end of this year.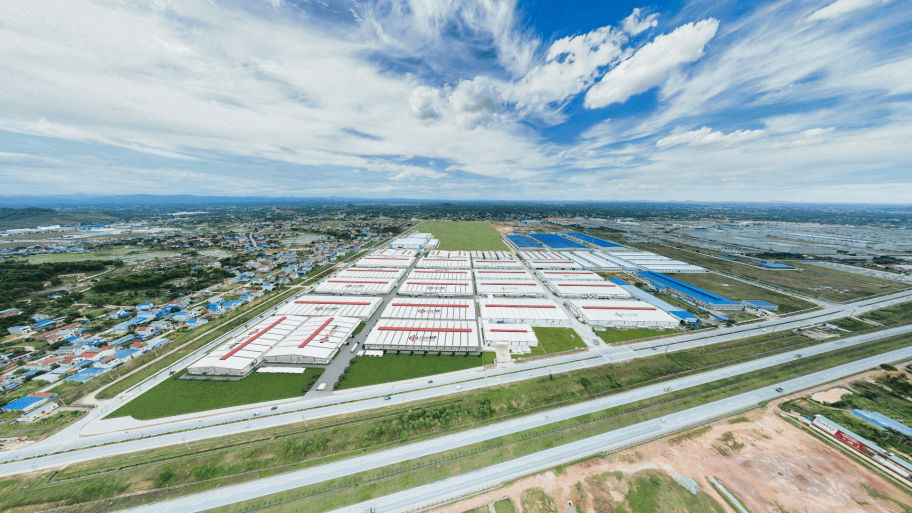 GNP Yen Binh 2 has been garnering attention from businesses due to its strategic location and extensive network, offering tremendous opportunities for investors. Moreover, the industrial factory for lease property GNP Yen Binh 2 also allows businesses to leverage the locally available resources and well-developed infrastructure recently invested by Thai Nguyen.
Gaw NP Industrial has invested significant efforts and enthusiasm into the GNP Yen Binh 2 industrial factory for lease property to offer maximum support for businesses seeking to lease there. Key features and benefits of GNP Yen Binh 2 include:
​​Expanded Net Lease Area (NLA) of 60,000 square meters in phase 2.
Column-free design to maximize usable space.
Transparent awnings and wide internal roads (25 – 27 meters) for easy transportation of goods.
Natural light system to save energy.
Three-phase power supply system for each unit, with capacities ranging from 250-500 kVA.
Maximum roof height of 10 meters with ventilation system on both sides.
Standard automatic fire protection system.
Flexibility to operate as an export processing enterprise (EPE) or a regular enterprise (Non-EPE).
Additional facilities include parking lots (with capacity for 25-50 motorbikes per unit), a modern canteen, and a wastewater treatment system.
Besides, by selecting an industrial factory for lease at GNP Yen Binh 2, your business can benefit from a lot of tax incentives, including:
Import and export tax exemptions, along with 0% value-added tax (VAT) for EPE enterprises.
Corporate income tax (CIT) incentives: Exemption for the first 2 years, a 50% reduction in the tax rate of 17% payable for the following 4 years, and the remaining 4 years at a tax rate of 17%. In total, businesses can enjoy CIT incentives for 10 years.
Other incentives from the policies of Thai Nguyen – a province best known for its incentives for businesses to attract investment.
To schedule a tour and get more information about the GNP Yen Binh 2 industrial factory for lease property, please contact our Hotline at +84 789 75 77 88.
Warehouse for lease in Vietnam | Warehouse for rent in Vietnam | Factory for lease in Vietnam | Factory for rent in Vietnam