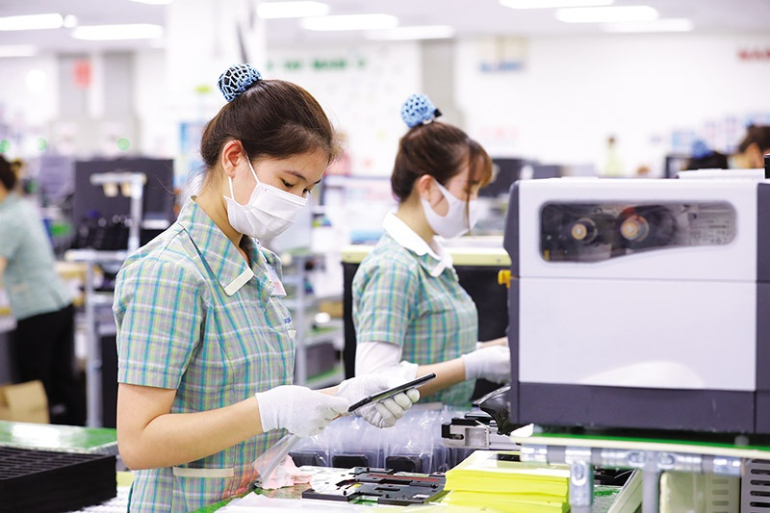 According to a joint report 'Vietnam: A Global Engine of Growth' released by Golden Gate Ventures and Boston Consulting Group on September 7, there is an expected increase in trade for ASEAN of $1 trillion by 2031, with China, Japan and South Korea, the EU and the US being some of the largest contributors. Within ASEAN, Vietnam will take centre stage in under a decade, as the country is already leading the pack in GDP growth.
The report points out that Vietnam's emergence as a frontrunner in global high-tech manufacturing amid escalating geopolitics between China and the West has also buoyed the market's performance in recent years. With the continued uncertainty between the West and China, Vietnam has emerged as a hotspot for FDI especially for the high-tech manufacturing sector, with Asia Pacific nations as some of its major contributors.
Vietnam's FDI disbursement has been accelerating at a steady compound annual growth rate of 6.4 per cent from 2015 to 2022 and is set to continue, on the back of the Vietnamese government's administrative report, legal and tax incentives.
Since 2020, Apple, Foxconn, Google, Hyundai, Intel, LG Electronics and Samsung are some of the global behemoths that have set up new manufacturing facilities in Vietnam, presumably to de-risk their reliance on China.
For the past five years, the world has watched Vietnam's growth closely, comparing its trajectory to other ASEAN markets like Indonesia. In a strategic move, the Vietnamese government has pivoted its economic engine from 'high speed' to 'high quality': de-emphasising low-cost, labour-intensive industries to focus on innovation and building its talent pipeline as it lays the groundwork for building its digital, green tech and high-tech industries.
If this momentum keeps up, Vietnam is well on its way to becoming a global tech powerhouse, following in China's footsteps of over a decade ago.
The Vietnamese government has highlighted several key factors that define 'high quality FDI', namely, value-added investments to its people, including education, research and development and supply chain linkages; encouraging advanced, new high-tech and clean-tech enterprises; and businesses that drive environmental impact by improving standards and technical regulations in line with regional and global standards.
"The move from drawing 'any and all FDI' to being a magnet for 'high quality FDI' is perhaps the nation's most strategic one to-date, helping to break the country out of the 'emerging market' status to a global growth engine.
This move is yet another key inflection point in Vietnam's story as a growing economic powerhouse and sets the tone of the nation's next golden decade of growth," said Vinnie Lauria, founding partner for Golden Gate Ventures.
A third contributing factor to the 'perfect confluence' of events driving Vietnam's growth is the series of recent regulatory reforms that have created a more conducive environment for businesses in Vietnam.
Globally, Vietnam is ranked 70th out of 190 countries for ease of doing business, and 7th out of 78 countries as the best country to start a business, ahead of the likes of the Philippines and the US.
Vietnam enjoys a strategic geographic location where important maritime and air routes converge, serving as an indispensable link into the global supply chain. This positioning is helped by the country's economic, trade and investment relationships with 224 countries and territories, as well as its sizeable and talented workforce.
"While Vietnam's growth story may share a few similarities with other fast-growing economies like Indonesia and China, the Vietnam context is highly unique and interesting because the socioeconomic environment is vastly different, the market has its unique risks and opportunities, and the country's growth strategy is much more sophisticated and orchestrated than before," said Il-Dong Kwon, managing director and partner, head of Boston Consulting Group Vietnam.
Source: Vietnam Investment Review
Warehouse for lease in Vietnam | Warehouse for rent in Vietnam | Factory for lease in Vietnam | Factory for rent in Vietnam