Lach Huyen Deep Water Port – International gateway in the North 
Lach Huyen Deep Water Port, also known as Tan Cang International Container Port (HICT), is part of Hai Phong ports group. Currently, Lach Huyen deep sea port has established itself as the most important and promising seaport in the North:  
2013: Construction of Lach Huyen Wharf Nos. 1 and 2 began.  

13/05/2018: Opened and welcomed the first train. 

10/04/2019: The port officially launches direct service to the United States and Canada.

October 2019: Approved construction of Wharf Nos. 3, 4, 5 and 6. It is scheduled to be completed by 2025.

22/10/2020: The 500,000th TEU arrived at the port

November 2022: After only 5 years of existence, the port received Wan Hai A07 for the first time with a load approaching 145,000 DWT of Wan Hai Lines, the largest vessel ever in the port region.

In April 2023, The Prime Minister issued a resolution to construct Wharf Nos. 7 and 8, with a total investment of approximately VND 13,000 billion.
The port is up to 57 hectares in size, with two main wharves and one barge wharf. The berth can accept container vessels with a capacity of 14,000 TEU and breakbulk vessels with a capacity of 160,000 DWT and has a length of up to 750 meters and a depth before the berth of up to 16 meters. The shipping capacity of the port exceeds 150 containers per hour. Furthermore, the port has an operating system, loading and unloading cargo, warehouses, and so on.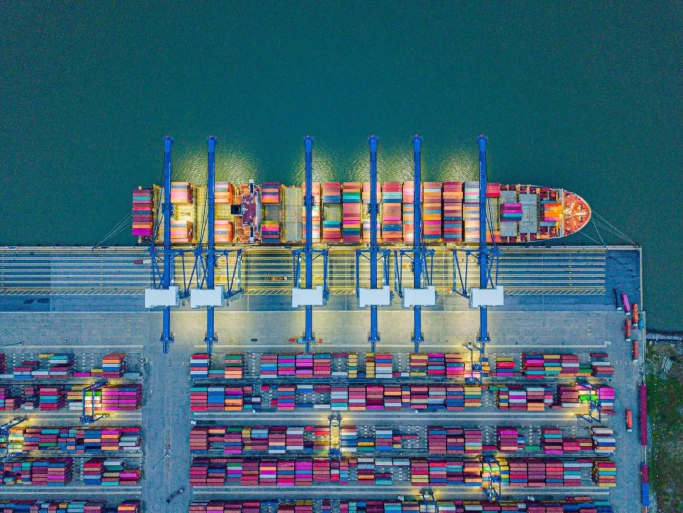 Lach Huyen Deep Water Port has also focused on the application of technology in management and operation. The implementation of the Eport software and EDO Electric Delivery Order has enhanced flexibility, efficiency and reliability in managing goods at the port. In this way, optimizing the operating time to create favorable conditions for container import and export processes. 
With technology infrastructure and investment level, Lach Huyen deep-water port has affirmed its position in the field of logistics and freight. Thereby enhancing the competitiveness of Hai Phong and Vietnam in the international logistics sector.
The Hai Phong rental warehouse market benefits from Lach District Port, which is not only the largest deep water port in the North, but also Vietnam's gateway to regional and international trade. As a result, there are numerous options for the market of pre-built warehouses for rent in this location: 
The port's ability to accommodate large freight ships and high shipping capacity allows logistics organizations and import and export businesses to maximize operating size and save transportation expenses.

 The size of the Lach Huyen deep-water port has attracted the attention and appreciation of both domestic and foreign investors. This is regarded as a significant competitive advantage, allowing enterprises to invest more in Hai Phong.

 Local government aid assists investors in locating a stable and supportive economic climate in which to invest in Vietnam, specifically in Hai Phong. 
GNP Nam Dinh Vu – Outstanding warehouse project for rent in Hai Phong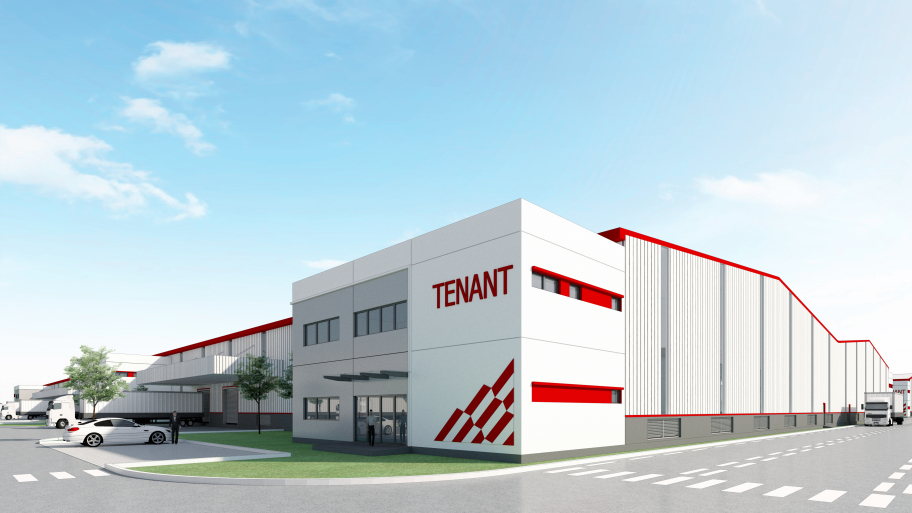 GNP Nam Dinh Vu, a well-known warehouse for rent in Hai Phong, offers numerous noteworthy benefits: 
The property is conveniently located 11 kilometers from Lach Huyen International Deep Water Port, 15 kilometers from Hai Phong Port, 16 kilometers from Hai Phong City Center, and 130 kilometers from Noi Bai International Airport. 

Warehouses for rent with a minimum space of 4800 m2 appropriate for small, medium, and big businesses. 

Internal column-free design aids in optimizing consumption area. 

The entire infrastructure includes internal roads, electricity, water supply and drainage systems, 24-hour protection and surveillance cameras, and contemporary and qualified fire prevention systems.
Furthermore, when choosing GNP Nam Dinh Vu renting-warehouse in Hai Phong, firms will be provided with legal guidance as well as payment flexibility. If you need to rent a pre-built warehouse of GNP Nam Dinh Vu, call Hotline +84 789 75 77 88 for assistance. 
Warehouse for lease in Vietnam | Warehouse for rent in Vietnam | Factory for lease in Vietnam | Factory for rent in Vietnam