Available resources and future potential of Thai Nguyen
As a part of the Hanoi Capital Region Plan, Thai Nguyen is one of the key economic centers in Northern Vietnam. It is also recognized as one of the three major places for education and vocational training in the country.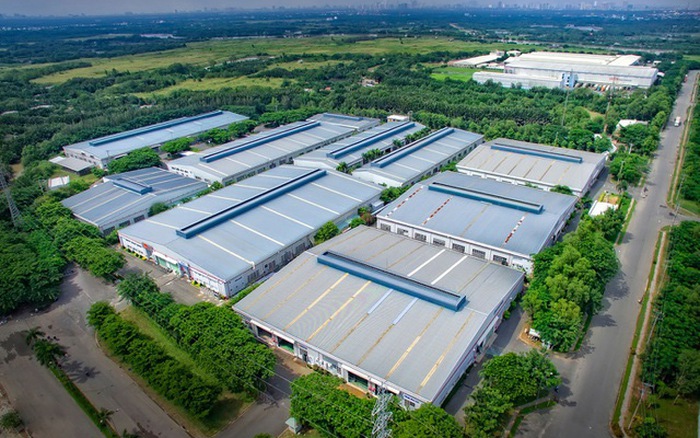 Besides, Thai Nguyen is strategically located at a transportation hub, which connects it to neighboring areas and international border gates via national highway systems, including National Highway 37, National Highway 1B, airports, seaports, and the North-South railway.
The immigration rate in Thai Nguyen is as high as 50% and accounts for 75% of skilled workers in the total population of 1.3 million people here. Thai Nguyen is also rich in mineral resources such as coal, iron ore, and tungsten, which make a huge contribution to the materials manufacturing industry.
Those advantages have enabled Thai Nguyen to gain many impressive achievements in terms of economic development and investment attraction.
In 2022, the province has granted licenses and adjusted the capital for 20 foreign direct investment (FDI) projects with the total value reaching up to $1.53B, which represents a 13.7-time increase compared to that of 2021. The leading project is Samsung Co., Ltd. Electro-Mechanics Vietnam (SEMV Company) as it increases the total investment capital by $920M. Accumulated as of January 2023, the province has 172 valid FDI projects with a total registered capital of $10.3B (equivalent to 237.3 trillion VND).
With such positive signs, Thai Nguyen aims to exceed the set socio-economic development targets in 2023. Looking further, by 2025, Thai Nguyen province will become a modern industrial center of the Northern midland and mountainous regions as well as the Hanoi Capital region.
GNP Yen Binh 2 factory for rent project opens up great opportunities for investors in Thai Nguyen
The most common problems that businesses need to overcome when starting to build factories are:
Finding a suitable location with a stable socio-economic growth rate to launch the business
Preparing documents and completing procedures for setting up a business
Covering the costs of consultation, materials, labor, rental machines, purchased equipment, technology transfer, and costs incurred during the construction.
Long waiting time until the factory is built.
However, businesses that opt for a factory for rent GNP Yen Binh 2 will be able to overcome most of these challenges.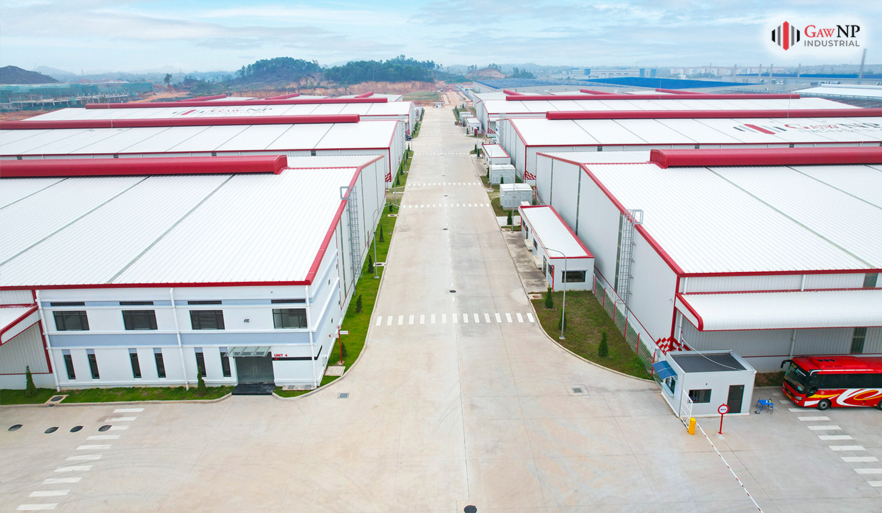 With the aim of achieving sustainability, GNP Yen Binh 2 factory for rent project is equipped with modern equipment that meets international standards, including:
Internal column-free design that maximizes usable area
A Net Lease Area (NLA) of 68,000 m2 for phase 1 and 60,000 m2 for phase 2.
A natural lighting system that helps to save energy costs
A ventilated roof that measures up to 10m high.
Standard automatic security and fire protection system.
A flexible policy that allows businesses to choose to operate as an export processing enterprise (EPE) or a regular enterprise (Non-EPE).
Other facilities such as parking lots, modern canteens, cafeterias and wastewater treatment systems.
More notably, businesses that sign a memorandum of understanding (MoU) during this period will benefit from a lot of attractive incentives, including huge discounts on rental prices, legal advice from experts, flexible payment methods, etc.
If you want to get more information about the GNP Yen Binh 2 factory for rent project, please contact our Hotline +84 789 75 77 88!
Warehouse for lease in Vietnam | Warehouse for rent in Vietnam | Factory for lease in Vietnam | Factory for rent in Vietnam