Businesses that operate in high-tech industries should consider renting ready-built warehouses as they offer various advantages, including cost savings, time efficiency, and access to available facilities.
Optimizing investment capital and operating costs
By renting ready-built warehouses, businesses that operate in high-tech industries can still go into operations with all necessary facilities without spending too much money on initial investments. In addition, the rental area is flexible, which allows for saving initial costs and expanding production later on.
Besides, ready-built warehouses for lease allow businesses to leverage the available infrastructure of the project or the industrial park to facilitate the manufacturing process or transportation of goods.
In order to attract long-term commitment when they go into operations, ready-built warehouse projects that are under construction like GNP Nam Dinh Vu (Hai Phong) often offer competitive pricing with incentives for early registration and long-term lease. By taking advantage of these offerings, businesses can save a significant amount ofinitial costs.
Transporting goods with ease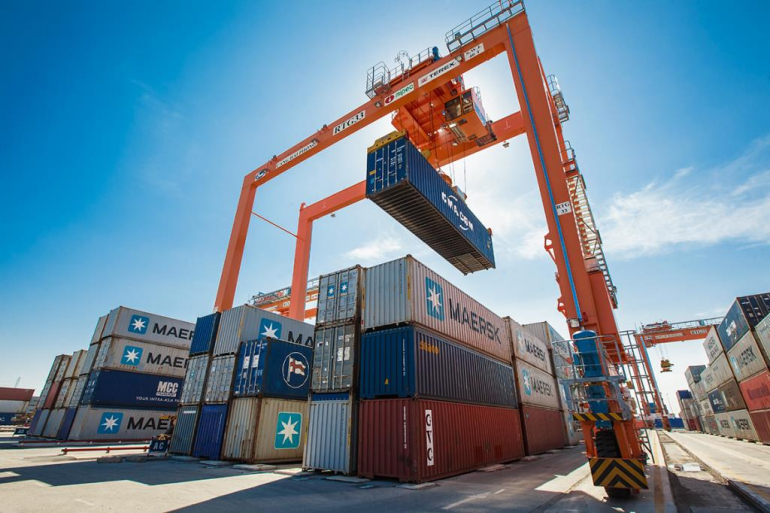 Industrial parks and ready-built warehouses tend to be strategically located at a transportation hub that allows businesses to connect with neighboring provinces and seaports, airports with ease. GNP Nam Dinh Vu ready-built warehouse for lease project is a prime example.
Situated in a non-tariff area in Nam Dinh Vu industrial zone, the GNP Nam Dinh Vu ready-built warehouse project reaps all the benefits of Hai Phong's seaport system. More specifically, it is the only industrial park in Vietnam to boast an internal seaport (Nam Dinh Vu port) with a large turning area of 300 meters, allowing ships with a maximum tonnage of up to 40,000 DWT.
Furthermore, the GNP Nam Dinh Vu ready-built warehouse project has a strategic location that few projects have. It is only 15 km from Hai Phong Port, 49 km from Cai Lan seaport, around 100km from Van Don International Airport, and approximately 130 km from Noi Bai International Airport.
Modern infrastructure and facilities
Like the previous ready-built warehouse projects of Gaw NP Industrial, GNP Nam Dinh spans over nearly 17 hectares of land with a construction area exceeding 100,000m2. The project is expected to commence operations in the second quarter of 2023.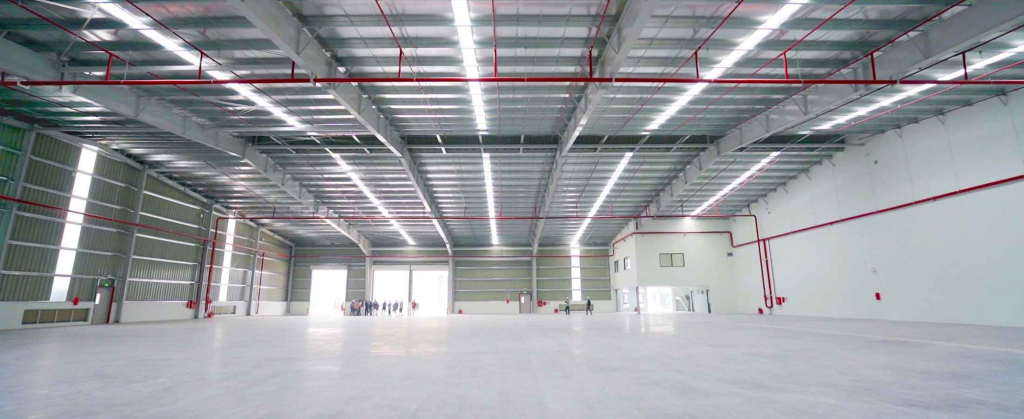 Upon completion, GNP Nam Dinh Vu will offer a variety of high-quality ready-built warehouses and factories for businesses. The entire ready-built warehouses come with modern features to optimize performance and ensure safety during operation, including:
Internal column-free structure to maximize usable space.
Regularly-maintained automatic fire protection system featuring sprinklers, fire alarms, smoke detectors, exhaust fans, and fire extinguishers to ensure maximum safety for businesses.
2m brick wall with air vents and metal cladding in the upper skylight area.
Floor load capacity of up to 3 tons/m2 in the warehouse area and 300kg/m2 in the office area.
Wide internal roads with multiple entrance gates within the industrial park.
24/7 security system.
Strict adherence to environmental protection standards.
The ready-built warehouses at GNP Nam Dinh Vu offer outstanding advantages that can help businesses in high-tech industries boost production, save costs, and go into operations quickly upon investing in Vietnam. Contact GNP Nam Dinh Vu today at Hotline +84 789 75 77 88 for more information!
Warehouse for lease in Vietnam | Warehouse for rent in Vietnam | Factory for lease in Vietnam | Factory for rent in Vietnam