Guarantee of prestige and quality from Gaw NP Industrial – The leading developer of ready-built factories
Gaw NP Industrial is a joint venture between Gaw Capital Partners, a global real estate private equity firm, and NP Capital Partners, a Vietnamese real estate company with an extensive network in the country.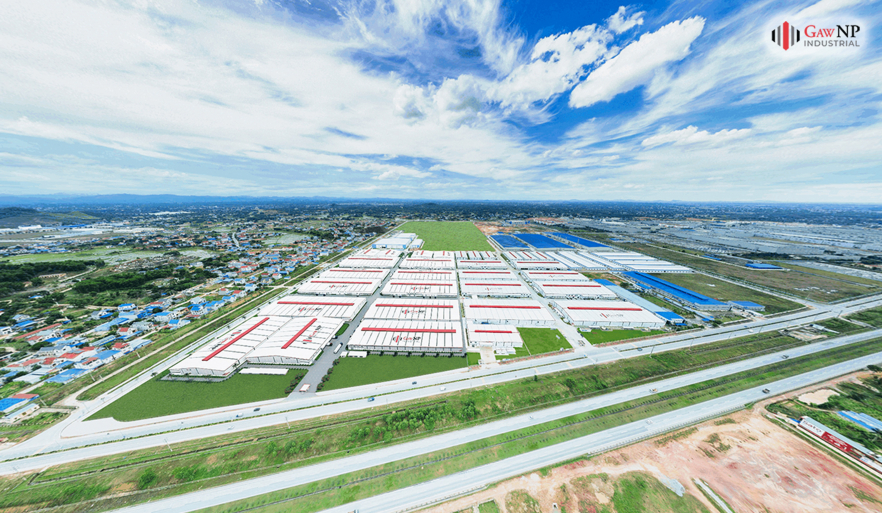 GNP Yen Binh 1&2 – Successful projects of Gaw NP Industrial in Thai Nguyen
Gaw NP Industrial specializes in providing industrial real estate for lease services, including factories and warehouses, as well as investment consulting for both domestic and foreign businesses. Its main offerings include ready-built factories, ready-built warehouses, built-to-suit factories and warehouses, and logistics warehouses. Gaw NP Industrial focuses primarily on foreign businesses investing in Vietnam, as well as small and medium-sized enterprises (SMEs).
Gaw NP Capital has achieved great success in developing similar models around the world, with over 1 million square meters of floor space. The company is now bringing its expertise and experience to Vietnam.
At present, Gaw NP Industrial is expanding its portfolio of ready-built factories for lease in Ha Nam, Hai Phong, and Thai Nguyen.
Gain a competitive edge with the advantages offered by ready-built factories at GNP Dong Van 3
Following the successes of GNP Yen Binh 1 and GNP Yen Binh 2 industrial centers, the construction of ready-built factories for lease at GNP Dong Van 3 is well underway and slated for completion in the first quarter of 2024.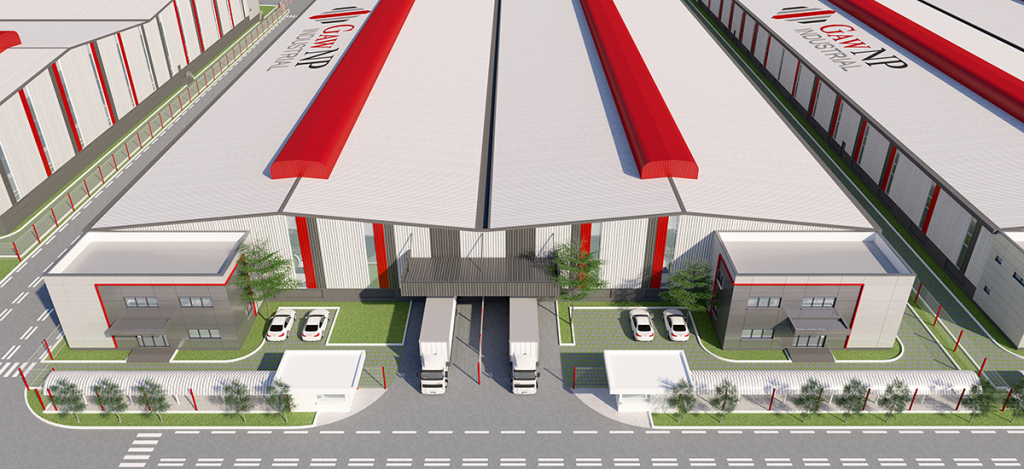 Ready-built factories for lease at GNP Dong Van 3 in Ha Nam
Due to its strategic location and convenient transportation that opens great investment opportunities, the ready-built factory for lease project GNP Dong Van 3 has gained considerable attention from businesses. Situated alongside National Highway 1A and the North-South railway, GNP Dong Van 3 is only 40 km away from Hanoi, 70 km away from Noi Bai airport, 13 km away from Hai Phong port, and 120 km away from Lach Huyen deep seaport.
In addition, GNP Dong Van 3 ready-built factory for lease project also offers tons of advantages regarding available resources and the recently upgraded infrastructure in Ha Nam.
Gaw NP Industrial has invested a great deal of resources into the project to ensure that the ready-built factory for lease GNP Dong Van 3 can provide maximum support for businesses. More specifically, the project boasts:
A prime location in Dong Van 3 industrial zone with an area of 160,000m2
A column-free design that maximizes usable space
Transparent partitions and internal roads that are 15m wide with up to 4 lanes to facilitate goods transportation
A maximum floor load of 2 tons/m2
A maximum roof height of 6.5m and wall thickness of 1.2m
An automatic 24/7 fire protection that meets international standards of quality
Flexibility to operate as an export processing enterprise (EPE) or a regular enterprise (Non-EPE)
Other facilities include a wastewater treatment system, parking area and truck court, etc.
The ready-built factory-for-rent project GNP Dong Van 3 is a reliable choice that can assist businesses in increasing productivity and achieving stability in production in Vietnam. If you'd like to book a viewing or want to get more information about GNP Dong Van 3, please contact our hotline at +84 789 75 77 88.
Warehouse for lease in Vietnam | Warehouse for rent in Vietnam | Factory for lease in Vietnam | Factory for rent in Vietnam