There are several bright spots in the Vietnamese economy
Vietnam's economy is highly valued across the world, and its outstanding development with strong internal strength is a bright point in the region:
According to S&P Global Market Intelligence analysis, Vietnam's economy, along with Indonesia and the Philippines, would continue to grow strongly in 2022 and the first half of 2023. It is also reasonable to expect Asia-Pacific to take over global economic growth this year.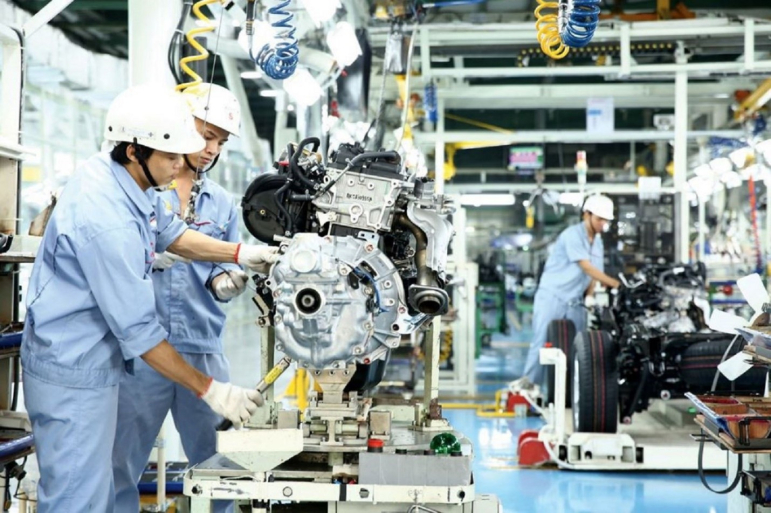 Meanwhile, according to the Economic Times, Vietnam and India would profit from changes in the reconfiguration of global supply networks. Furthermore, Vietnam has many strong potentials as a result of its attractive geographical location; skilled workforce, competitive pricing; participation in various trade and global economic accords; and the application of many strong policies to promote investment in Vietnam…
A spokesman of Vina Capital told CNBC in the United States that the slowing development of the Vietnamese economy was just temporary. Many significant export orders are expected to boost the economy in the near future.
With Vietnam's potential and efforts, IFA Magazine listed Vietnam as one of the top 25 largest economies in the world by 2050, with several growing Asian economies such as Pakistan, the Philippines, Bangladesh, and Vietnam.
Vietnam provides an ideal atmosphere for FDI firms to invest in Vietnam.
Vietnam is one of the most appealing countries for international firms to invest in due to its high potential and numerous advantages.
One of the factors driving FDI appeal in Vietnam is the country's open investment policy and welcoming attitude toward international businesses. The Vietnamese government has put in place a variety of programs to encourage and promote FDI, such as tax breaks for certain economic sectors and areas. As a result, foreign capital ownership in many regions has increased, and investment procedures have been simplified.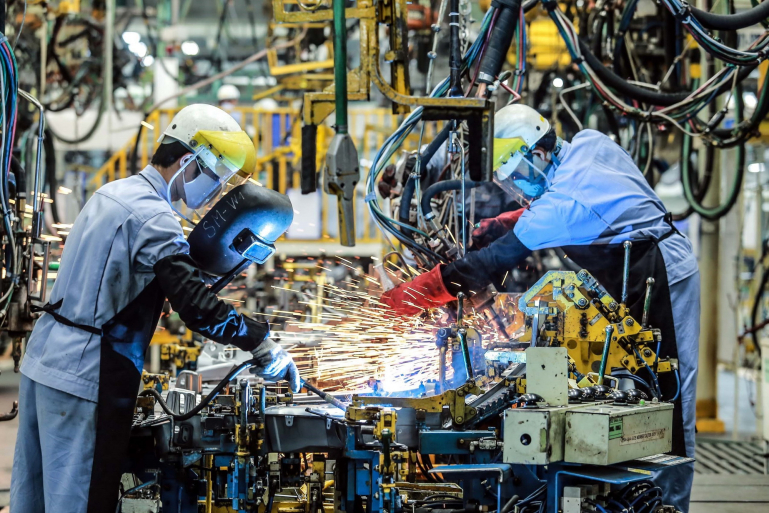 Furthermore, Vietnam has a well-developed transportation and transportation infrastructure. To satisfy the demands of freight transit, modern seaports and international airports are being invested in and extended. FDI firms investing in Vietnam may readily import and export goods, as well as move across the country and link to other markets.
Vietnam benefits from a young, crowded, and skilled workforce. FDI investors will discover high-quality human resources at reasonable prices in Vietnam, enhancing competitiveness and production efficiency.
Many trade agreements have broken down barriers between countries in the region and around the world, including the Comprehensive and Progressive Agreement for Trans-Pacific Partnership (CPTPP), the European Union-Vietnam Free Trade Agreement (EVFTA), the Regional Comprehensive Economic Partnership (RCEP), and the United Kingdom-Vietnam Free Trade Agreement (UKVFTA). Furthermore, Vietnam is negotiating a number of accords, including Vietnam-EFTA and Vietnam-UAE and so on.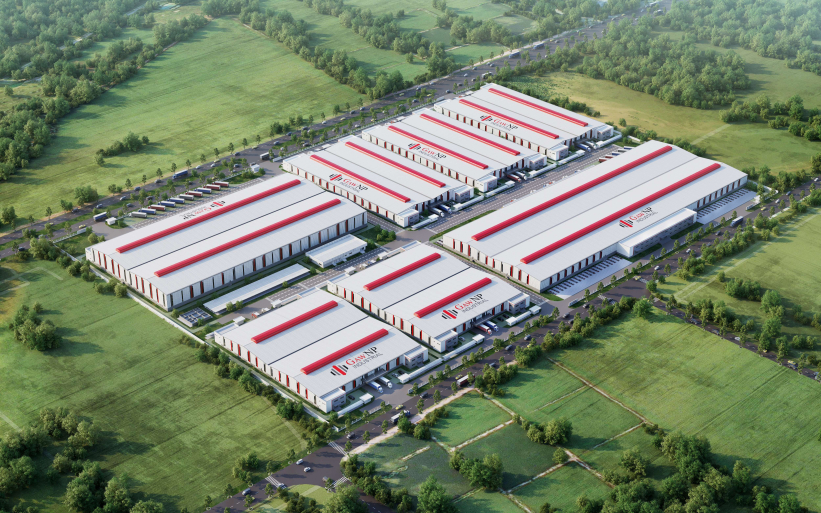 Leased industrial property has grown rapidly. A number of large projects of world-standard quality, such as GNP Nam Dinh Vu in Hai Phong and GNP Dong Van 3 in Ha Nam, suit the demands of FDI firms. The plans have several benefits:
Strategic location: When positioned in significant industrial zones like Vietnam Nam Dinh Vu IP and Dong Van IP.

Intelligent design for maximum utilization of space.

Meet environmental safety and sustainable development standards: Building materials that are safe, sustainable, and energy-efficient in accordance with EDGE requirements, as well as an innovative wastewater treatment system.

Companies that invest in Vietnam might take advantage of tax breaks.

The fire protection system meets the criteria of the host nation.

Infrastructure and utilities are synchronized: There are several entry gates, huge interior roadways, long awnings, garages, and truck parks…
Foreign businesses need support as well as ready-built factories to invest in Vietnam. Contact the Hotline +84 789 75 77 88 for detailed advice.
Warehouse for lease in Vietnam | Warehouse for rent in Vietnam | Factory for lease in Vietnam | Factory for rent in Vietnam