With several distinctive advantages, Vietnam is emerging as an attractive destination for foreign investors.
1. Prime geographical location
Vietnam is strategically situated at the center of Southeast Asia, in close proximity to major markets including China, India, and ASEAN member countries. Such a location offers several opportunities for businesses to participate in global supply chains and invest in various economic sectors across the region. Additionally, due to its adjacency to China, Vietnam is also reaping benefits from the 'China +1' strategy, as foreign businesses seek to relocate or expand their investments to Vietnam.
Furthermore, Vietnam is home to many international airports and seaports, the most notable of which is Tan Cang Hai Phong International Port. It is the largest specialized container port in the North with a depth of 14m, capable of receiving large ships with a tonnage of up to 100,000 DWT, thereby facilitating the transportation of goods and access to the market.
2. Competitive costs
Vietnam has been recognized as a manufacturing hub for a long time. As foreign businesses follow the "China+1" strategy – which involves diversifying investments into countries other than China – Vietnam is gaining more favor due to its skilled, well-educated, adaptable, and more importantly, affordable workforce.
In addition, when entering the market, foreign businesses can take advantage of the availability of industrial real estate for lease, specifically ready-built factories for lease, to save money on building new factories.
3. Favorable policies to attract FDI
Vietnam has been continuously refining policies to manage FDI capital effectively and provide better support for foreign businesses investing in the country. These policies include tax exemptions and incentives in the initial stages, legal support, legal protection and priority for foreign investors, etc.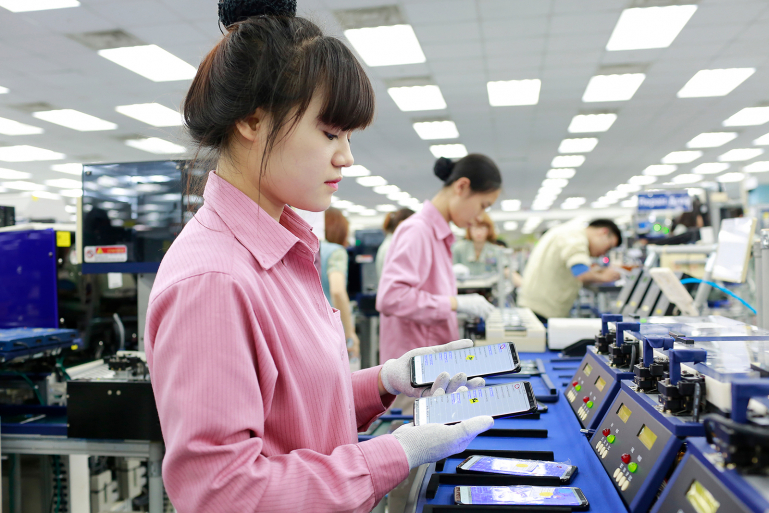 Furthermore, Vietnam is a member of 15 free trade agreements with more than 50 countries worldwide. The EU-Vietnam Free Trade Agreement (EVFTA), the UK-Vietnam Free Trade Agreement (UKVFTA), and the Comprehensive and Progressive Agreement for Trans-Pacific Partnership (CPTPP) are among the most significant. As a result, manufacturers can easily export their products to other markets with more favorable tax rates.
4. Stable economic growth
In recent years, Vietnam has seen impressive economic growth, with an average GDP growth rate of around 6-7% per year. The Vietnamese government has implemented a range of economic reform policies, particularly those aimed at attracting foreign investment, to support foreign businesses and attract FDI capital.
5. Large consumer market
With a population of over 96 million people and stable GDP growth, Vietnam is home to an ever-growing consumer market, which allows businesses to orient their strategy and develop their products based on domestic market demands.
6. Diverse and reasonably-priced industrial real estate for lease
In addition to its prime geographical location, favorable policies, and affordable labor force, Vietnam also boasts a vibrant industrial real estate market for lease, which spans from the North to the South. Many of these industrial real estate properties are heavily invested and large-scale with modern infrastructure built to international standards, such as GNP Nam Dinh Vu in Hai Phong.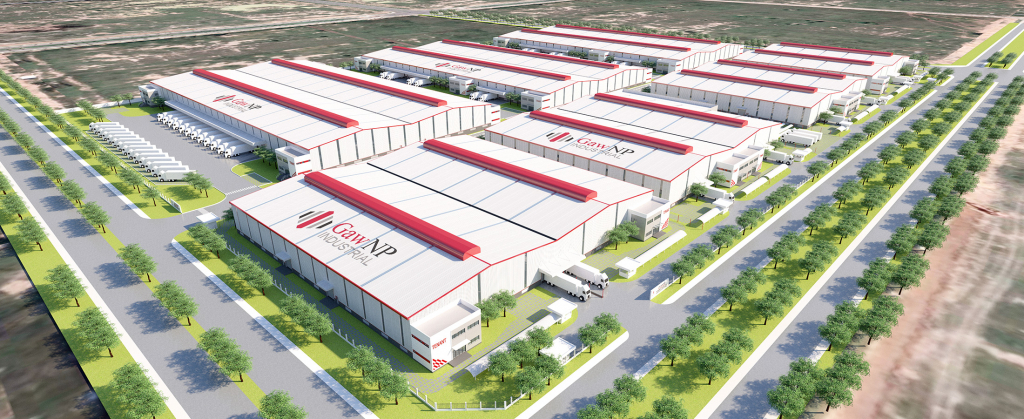 GNP Nam Dinh Vu is a project that integrates ready-built factories and warehouses for lease. It boasts notable advantages, including:
NLA area up to 60,000m2.
Column-free design that optimizes space for both storage and production.
Natural lighting system that saves energy costs.
Wide internal roads that make it convenient for transporting goods.
Standard hydraulic floor and lifting capacity.
24/7 available fire protection and security systems.
Flexibility to operate as an export processing enterprise (EPE) or a regular enterprise (Non-EPE).
Moreover, businesses that rent ready-built warehouses for lease at GNP Nam Dinh Vu (Hai Phong) will receive free investment advice and support to complete legal procedures as quickly as possible.
For more information about industrial real estate for lease at GNP Nam Dinh Vu, please call our Hotline at  +84 789 75 77 88!
Warehouse for lease in Vietnam | Warehouse for rent in Vietnam | Factory for lease in Vietnam | Factory for rent in Vietnam