When investing in Vietnam, foreign businesses often face two options: leasing land to build a new warehouse, or renting a ready-built warehouse. Nowadays, an increasing number of businesses are opting for the latter due to its immense benefits.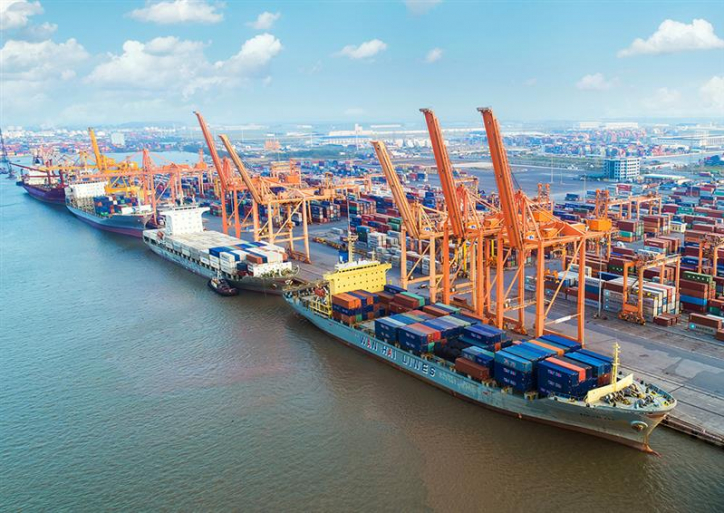 Leasing area is flexible
When renting a ready-built warehouse, businesses can freely decide the preferred area to start their production and business activities in Vietnam. Later on, when they need to scale up, they can easily increase their leased area by renting adjacent warehouse units. Moreover, all ready-built warehouses for lease are designed according to standardized specifications, and optimized for installing machinery and equipment for various industries.
Initial costs are reduced
Businesses that first invest in Vietnam usually need to bear various costs in addition to their investment capital. Renting a ready-built warehouse will help businesses save costs on buying land or leasing and building a new one. The rental costs can also be directly deducted from its operations.
In addition to cost savings, some ready-built warehouse projects in Vietnam also allow businesses to choose flexible lease terms, ranging from 3 months to 1 year. This will help enterprises better manage their cash flow during the initial period, instead of having to spend a huge amount of money on leasing land and building warehouses or factories.
Legal procedures are simplified
When investing in Vietnam, businesses need to go through many legal procedures to start production, including registering for land use rights, obtaining construction permits, submitting environmental protection plans (EPP), and so on.
However, this process can be more straightforward if businesses rent ready-built warehouses since the project investors have already prepared the necessary documents such as land use permits, operating licenses, etc. Many professional warehouse providers also offer support and advice to businesses to complete other legal procedures, allowing them, especially small businesses, to save time and effort.
Businesses can go into operations more quickly
When businesses rent a ready-built warehouse, they can go into operations more quickly than those choosing to build their own warehouses. To be more specific, it only takes a few months for a business to begin production, enabling effective cash flow management and capital recovery. Meanwhile, businesses that rent land to build their own warehouses often have to wait for 1 to 2 years before they can start business activities.
GNP Nam Dinh Vu: The ready-built warehouse for lease project with notable benefits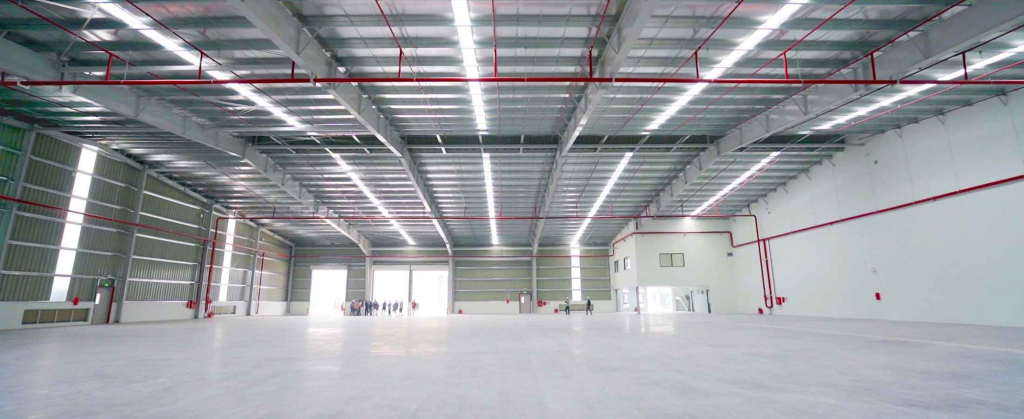 GNP Nam Dinh Vu is a ready-built warehouse project located in the Nam Dinh Vu non-tariff zone and industrial park in Hai Phong, stretching over a total area of up to 170,000 square meters. The project is scheduled to go into operation from Q2/2023, which guarantees to meet the increasing demand of businesses.
Renting a ready-built warehouse in GNP Nam Dinh Vu means businesses can benefit from:
Flexible leasing area with a total area of up to 170,000m2, NLA of 60,000m2
Optimized column-free design for efficient storage and production
Standard technical specifications, including a 3-phase power source, floor load capacity of 3 tons/m2, hydraulic lift floor of 6 tons, automatic fire protection system, surveillance cameras, 24/7 security, etc.
Affordable workforce and abundant natural resources in the region.
Several attractive tax incentives.
Support for legal procedures.
If you are interested in renting a ready-built warehouse in GNP Nam Dinh Vu, please contact our Hotline at +84 789 75 77 88 for details!
Warehouse for lease in Vietnam | Warehouse for rent in Vietnam | Factory for lease in Vietnam | Factory for rent in Vietnam