Geographical location: Northern Vietnam enjoys a strategic location in close proximity to seaports, border gates, and major transportation routes. Such a location facilitates convenient transportation of goods, both domestically and internationally, making it an ideal choice for businesses investing in Vietnam.
Furthermore, Vietnam shares a border with China, thereby allowing businesses to travel back and forth between the two countries with ease. The presence of highways, national roads, airports, seaports, and easy access to production partners, etc. further save expenses and efforts in transporting goods, materials, and even production lines for businesses.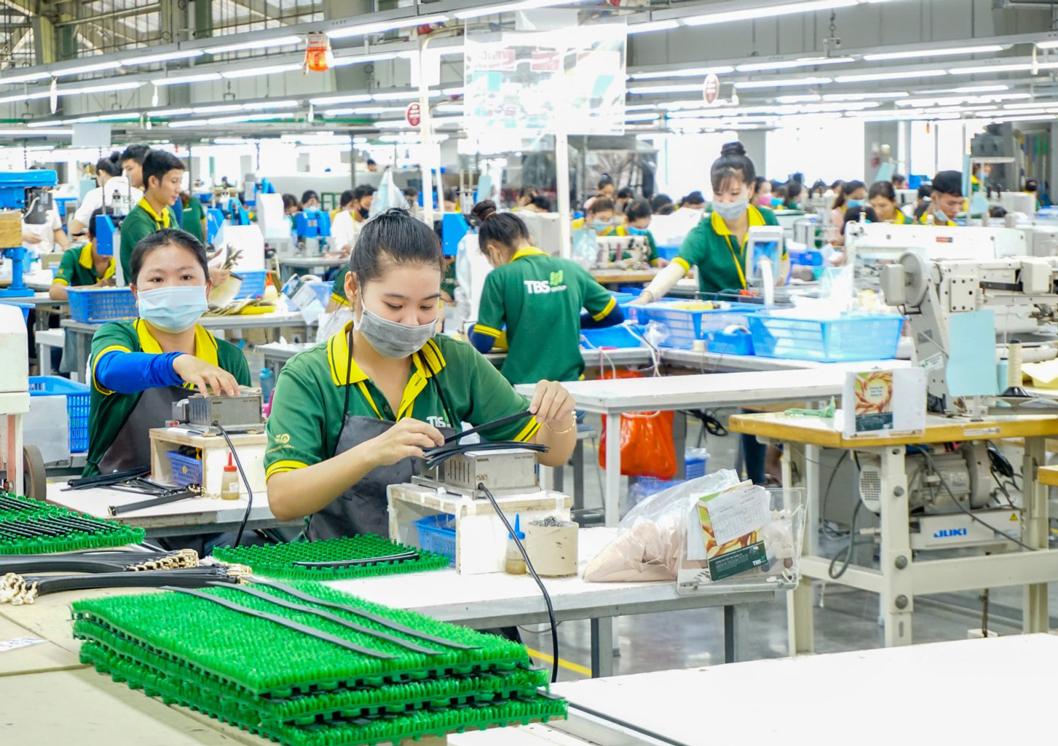 Tax incentives and government support: Vietnam is committed to creating a favorable investment climate by offering various incentives in terms of corporate income tax, value-added tax, land use tax, etc., and expediting the process of granting investment certificates, business registration certificates, environmental permits, and construction permits, enabling investors to go into operations more quickly. These measures contribute to attracting numerous foreign investors, fostering the development of supply chains, as well as reducing production and transportation costs.
Abundant and skilled workforce: The Northern region boasts a plentiful supply of skilled labor in the working age, in good health, demonstrating a strong sense of responsibility at an affordable cost. For technology corporations such as Samsung, Foxconn, and LG, investing in Vietnam means access to a highly competent workforce that can meet requirements for production as well as research and development.
Well-developed infrastructure: Substantial investments have been made in infrastructure development across the Northern region to facilitate production and the domestic and international transport of goods. Notable infrastructure properties include:
International airports such as Noi Bai International Airport (Hanoi), Cat Bi International Airport (Hai Phong), Van Don Airport (Quang Ninh), etc.
Seaports such as Hai Phong Port, Lach Huyen International Seaport (Hai Phong), and Cai Lan Port (Quang Ninh), etc.
Expressways such as the Thai Nguyen – Hanoi Expressway, Hai Phong – Quang Ninh Expressway, and Hanoi – Lang Son Expressway, etc.
Border gates such as Huu Nghi border gate, Dong Dang border gate (Lang Son), and Mong Cai international border gate (Quang Ninh).
These infrastructures create favorable conditions for technology corporations seeking to establish and operate manufacturing factories when investing in Vietnam.
Competitive rental and management costs: According to a report by SSI Research on the industrial real estate industry in 2022, industrial land rental prices in Vietnam remain lower compared to those of other countries in the region, with rates 20%-33% lower than those in countries such as Indonesia and Thailand.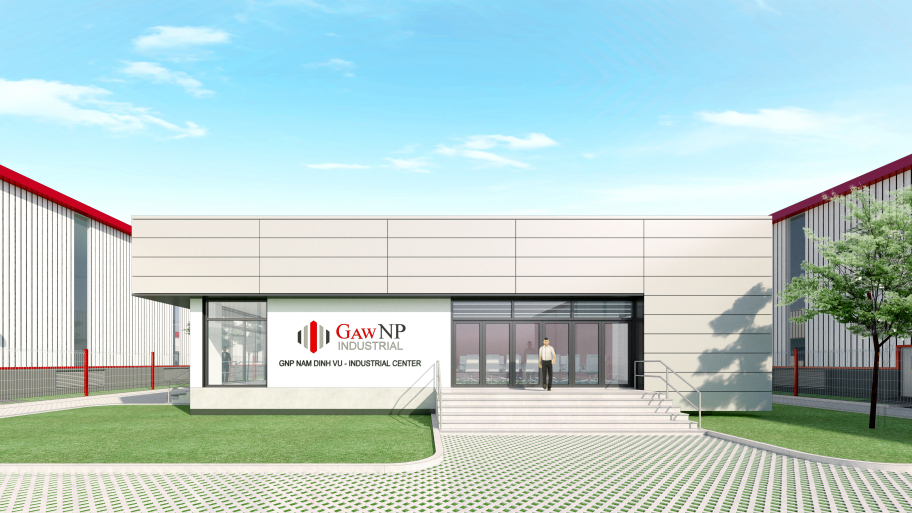 According to Colliers, rental prices in industrial zones in Bogor-Sukabumi, Tangerang, and Bekasi in Indonesia are 42%-51% higher than those in industrial zones in Bac Ninh and Hai Phong. To be more specific, the land rental rate in industrial parks in Bac Ninh falls between 120 – 160 USD/m2, while it is about 115 – 145 USD/m2 in Bac Giang, 100 – 135 USD/m2 in Hai Phong, and 85 – 100 USD/m2 in Hai Duong, etc. Despite some increases, land rental prices in the northern industrial zones remain lower than their southern counterparts.
Due to the aforementioned reasons, the northern region of Vietnam continues to be an ideal destination for foreign businesses, particularly leading technology corporations, seeking to invest in Vietnam.
As a reputable and reliable industrial real estate developer in the North, Gaw NP Industrial has invested in building numerous ready-built warehouses for lease to cater to the needs of FDI businesses. Some of the most notable properties include GNP Yen Binh 1 & 2 in Thai Nguyen, GNP Nam Dinh Vu in Hai Phong, and GNP Dong Van 3 in Ha Nam.
For foreign businesses seeking to invest in Vietnam, please contact our Hotline at +84 789 75 77 88 for support.
Warehouse for lease in Vietnam | Warehouse for rent in Vietnam | Factory for lease in Vietnam | Factory for rent in Vietnam