1. Global Supply Chain Translocation: China has long been recognized as the world's top electronics manufacturing hub. However, given the geopolitical and economic shifts, firms are attempting to minimize their reliance on China by pursuing additional manufacturing partners under the "China +1" policy. Vietnam, with its low labor costs, advantageous geographical position, and developed infrastructure… has become an appealing destination for FDI firms looking to expand or leave China. Among them are global firms like Apple, Foxconn, Samsung, Intel, Canon, Microsoft, Petragon, Goertek, and others.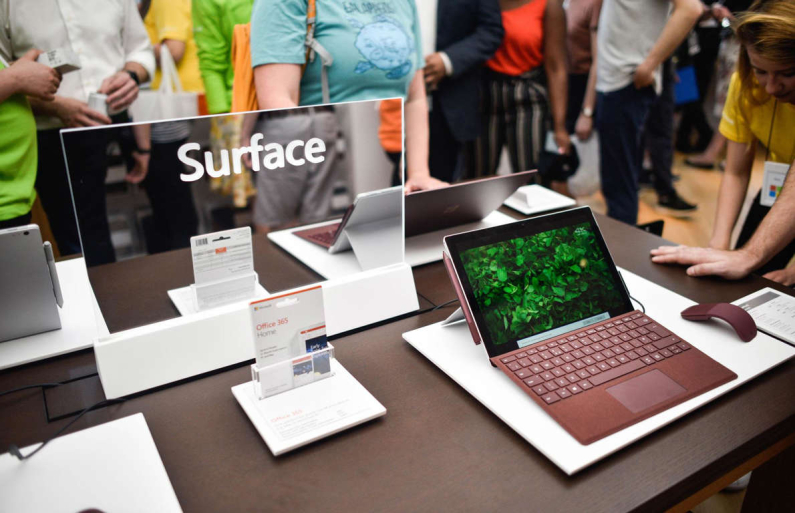 2. Meeting the criteria of challenging markets: On May 10, at the Industrial Connectivity 4.0 Conference organized by the Vietnam Electronics Industries Association (VEIA) and the organizers of the ITAP 2023 exhibition in Singapore, the Vietnam Electronics Business Association also stated that Vietnam was able to export some electronic industrial products to difficult markets such as Europe, Russia… and to attract FDI enterprises to invest in Vietnam.
Vietnamese electronics firms have improved product quality by investing in modern technology, quality management, and manufacturing process control. At the same time, they follow international quality standards such as ISO 9001, ISO 14001, and ISO/TS 16949, ensuring the product's reliability and excellent performance.
3. IoT technology development and linked device production: The Internet of Things (IoT) is becoming a significant trend in the field of technology, creating a need for linked devices and smart sensors. Vietnam can use its electronics sector potential to create IoT goods such as smart gadgets, sensors, and connection solutions. Investment in Research & Development in this sector might provide excellent chances for the electronics industry to expand and attract FDI businesses to invest in Vietnam.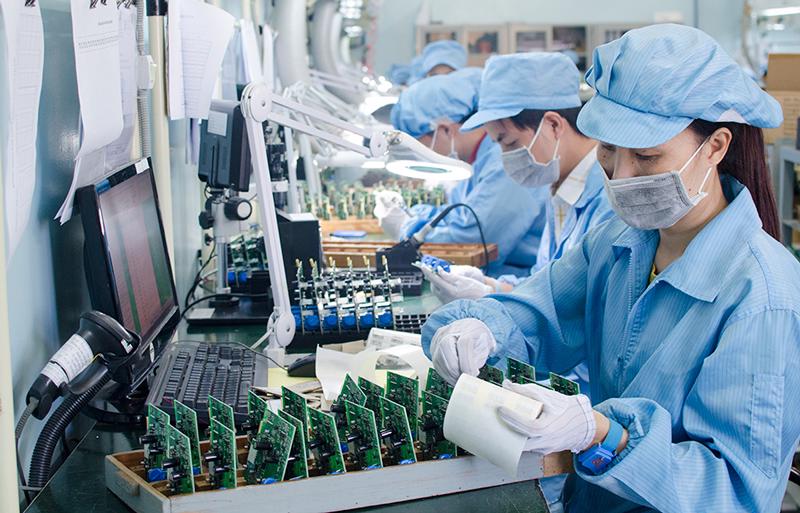 4. Increase technology research and development: In order to become a country with a strong electronic industry, Vietnam's electronics sector must encourage technology research and development. This is a chance to develop innovative goods and technological solutions, consequently increasing the added value and competitiveness of Vietnam's electronics sector in the worldwide market.
5. Promoting bilateral economic relations: Vietnam is continually pursuing and signing bilateral agreements with various nations in the area and around the world in order to attract foreign direct investment (FDI) businesses to invest in Vietnam. Many benefits have accrued to the country as a result of this, including: opportunities to access new markets and extend export networks; appealing FDI businesses to grow investment in Vietnam; research and development collaboration; and contributing to the improvement of Vietnam's competitiveness and position.
6. Increasing home electronics production: Population expansion and wealth growth have resulted in increased demand for consumer electronic items such as mobile phones, tablets, television, and smart home appliances. The Vietnamese electronics industry may use this opportunity to manufacture and offer high-quality home electronics for both domestic and international markets.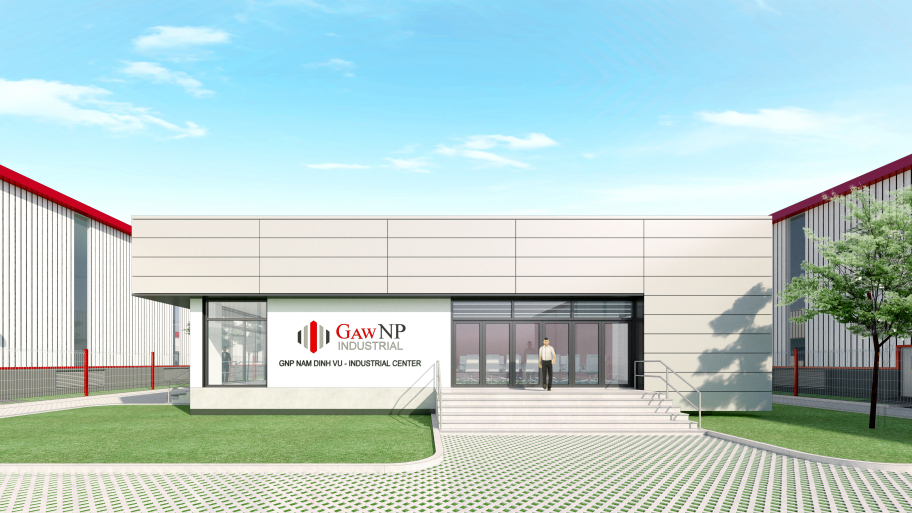 With the Vietnamese market's high potential and internal resources, FDI businesses should consider investing in the electronics sector to lead the growth. Furthermore, FDI will benefit from the fact that the rental industrial property of the electronics sector is rapidly increasing and stretches from North to South.
These include developments developed by Gaw NP Industrial, one of Vietnam's rental industrial property developers for FDI. Currently, Gaw NP Industrial's investments in GNP Nam Dinh Vu in Hai Phong and GNP Dong Van 3 in Ha Nam are trusted by many foreign businesses because: they have a prime location in the leading industrial parks in the North, the column-free design helps optimize the area of use, sufficient facilities, and they benefit from many tax reductions in the province.
FDI businesses growing in Vietnam need to lease ready-built factories; for further information, please call Hotline +84789757788.
Warehouse for lease in Vietnam | Warehouse for rent in Vietnam | Factory for lease in Vietnam | Factory for rent in Vietnam