Vietnam – The focal point of the electronics industry.
Electronics has consistently been one of Vietnam's top two export staples in recent years. According to the Ministry of Industry and Trade, Vietnam's electronic products exports in 2022 reached U$55.54 billion, a 9.3% rise over the same time in 2021. Technological giants such as Intel, Canon, LG, and Samsung are all investing billions of dollars in Vietnam.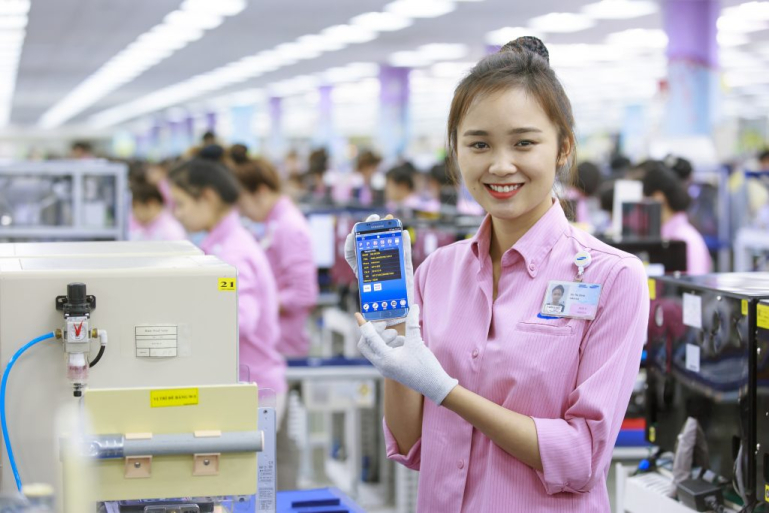 Furthermore, Mr. Darren Seah, Director of Investment and Industrial Transformation Division of Constellar Exhibitions, the organizer of the Industrial Transformation Asia – Pacific (ITAP) 2023 – in collaboration with the Vietnam Electronics Business Association (VEIA), believes that Vietnam can fully transform into an electronics manufacturing center not only of Southeast Asia but also of Asia as a result of the association's multi-factor gathering: Attracting a number of the world's largest electronic technology businesses, including as Apple, Samsung, LG, and Intel; becoming more integrated with the global supply chain; establishing a network of electronics-supporting industries…
GNP Nam Dinh Vu: a leasing warehouse that matched four requirements in the electronics industry.
Investors will face four challenges when selecting a rental warehouse in the electronics industry: location, local favorable policy, human resources, and infrastructure to satisfy production demands.
Choosing to hire GNP Nam Dinh Vu ready-built warehouse, on the other hand, enterprises will address all four problems above:
1. Convenient transportation location: GNP Nam Dinh Vu Warehouse for Lease is located in Hai Phong City, Vietnam's northern region, in an excellent location:
Airport: 13 kilometers away from Cat Bi International Airport, 100 kilometers away from Van Don International Airport, and 130 kilometers away from Noi Bai International Airport.

Port: approximately 15 kilometers from Hai Phong, Cai Lan port is roughly 49 kilometers away, and Lach Huyen International Deep Port is about 11 kilometers away.

Roads and highways: Hanoi-Hai Phong Expressway, National Highway 5A, National Highway 18, Tan Vu-Lach Huyen bridge.
As a result, traveling time from GNP Nam Dinh Vu warehouse to city center, airport, or seaport will be shorter than 2 hours.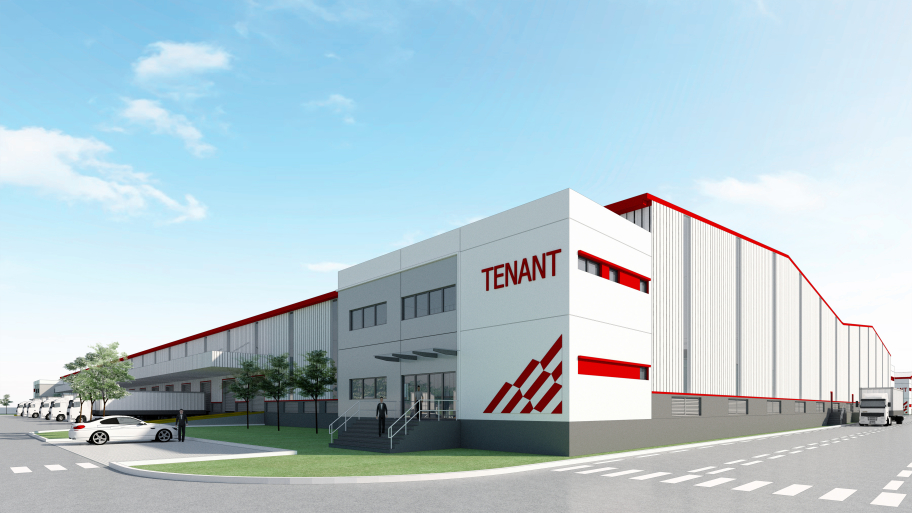 2. Attractive tax incentives policy: Hai Phong offers numerous support policies, including unique investment incentives like free 7-year land rent for manufacturing and company in industrial clusters. There are also the following:
For the first ten years, the corporate income tax is only 10%.

Tax-free for the first four years, followed by a 50% decrease for the next nine years.

Export processing firms are exempt from import-export tariffs.

VAT exemption is available to export processing businesses.
3. Make use of Hai Phong's enormous human resources: With the advancement of electronics, Hai Phong has steadily enhanced the quality and quantity of provincial labor.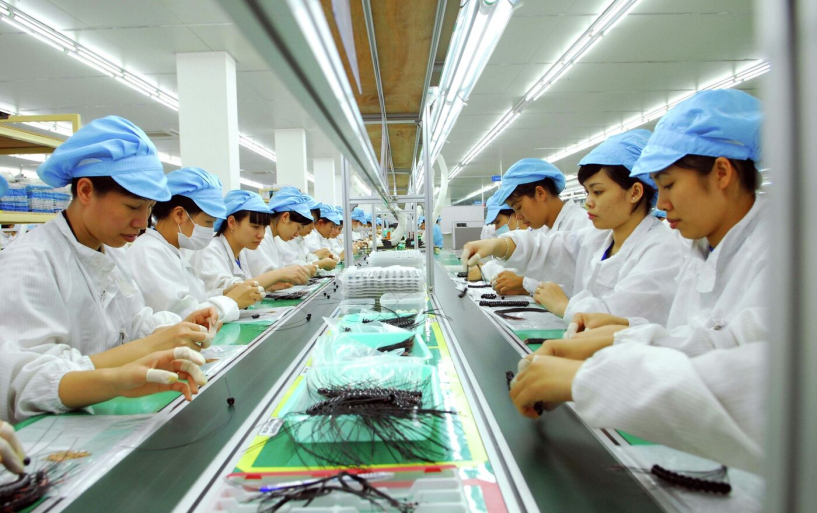 According to the Hai Phong Ministry of Labor, Invalids, and Social Affairs, the labor force of 15-year-olds in 2022 is expected to be more than 1,113.3 million. The majority of them were young, typically well-qualified, and competent in the electronics industry. Furthermore, Hai Phong has approved a plan of 233/KH-UBND to implement the Strategy of Vocational Education Development in Hai Phong city for the period of 2021-2030, with the vision to 2045 to strive for 03 universities – colleges – high-quality vocational training with approximately 70 key occupations, many of which can compete with ASEAN-4 countries.
4. Warehouses quality for leasing
Gaw NP Industrial, the premier industrial property developer in Vietnam, has invested in the GNP Nam Dinh Vu warehouse for leasing. The project offers high-quality ready-built warehouses as well as warehouses-on-demand, with several benefits:
Internal column-free design optimizes utilization area.

Up to 5 meters in height, including a 3-meter roll-up door.

Load capacity: 2 tons/m2, with a suspended ceiling of 20 kg/m2.

Modern fire protection system: smoke detector, fire alarm, water sprinkler, fire hose, portable fire extinguisher… 

24-hour surveillance and security cameras…
Please call +84 789 75 77 88 for additional information about the GNP Nam Dinh Vu ready-built warehouse.
Warehouse for lease in Vietnam | Warehouse for rent in Vietnam | Factory for lease in Vietnam | Factory for rent in Vietnam