Vietnam export conditions to the US market
The United States (U.S.) is now one of Vietnam's most significant export markets, with highly optimistic figures:
2022: Vietnam exports $109 billion to the United States in industries such as phones, computers, electronic components, bags, textiles, seafood, and so on.

Vietnam's export turnover to the United States reached about $45 billion in the first half of 2023. Machinery, equipment, and spare parts; computers, electronic products, and components; phones of all types and components; textiles and garments; footwear of all kinds; means of transportation and spare parts; wood and wood products were among the groupings of items transported for more than $1 billion.
Source: Department for Foreign Investment (Ministry of Planning and Investment) 
U.S. Market – A vital destination for Vietnamese goods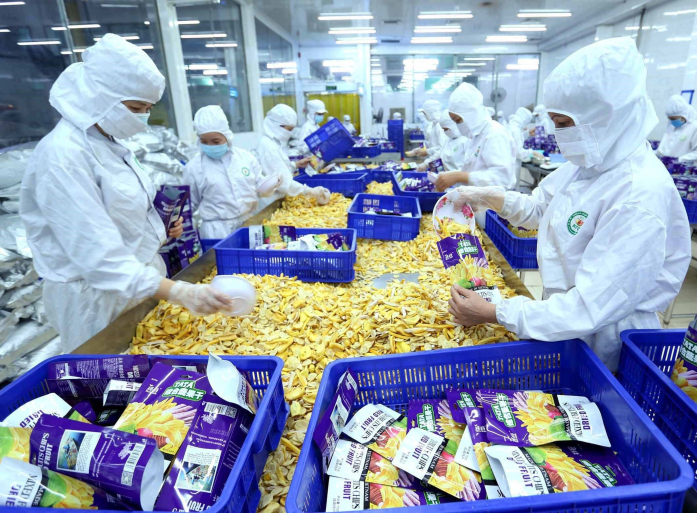 With the growth of the economy and a developing international trade relationship, joining and competing in the US market has become a primary priority for Vietnam. To properly implement the strategy, Vietnam needs to:
Market research: Vietnam has to research and comprehend the market, analyze competitiveness characteristics, and devise relevant tactics. Understanding market information, customer demands, cultural qualities, and regulatory regulations is critical for success in getting entry to the US market.
Building a Vietnamese brand: Building and developing a Vietnamese brand is one of the most important criteria in effectively entering the US market. Commercialization and introduction of Vietnamese products, services, and cultural values play an essential role in gaining American customers' attention.
Creating partner networks: Collaborating with local partners who have expertise and reputation in various business areas aids in increasing access to and acceptance of Vietnamese products in the US market.
Marketing and promotion activities have focused on raising awareness and credibility of Vietnamese products and services in the US market through advertising campaigns, exposition events, and other media activities.
GNP Dong Van 3 ready-built factory and warehouse – Assisting enterprises in increasing the production of export items to the United States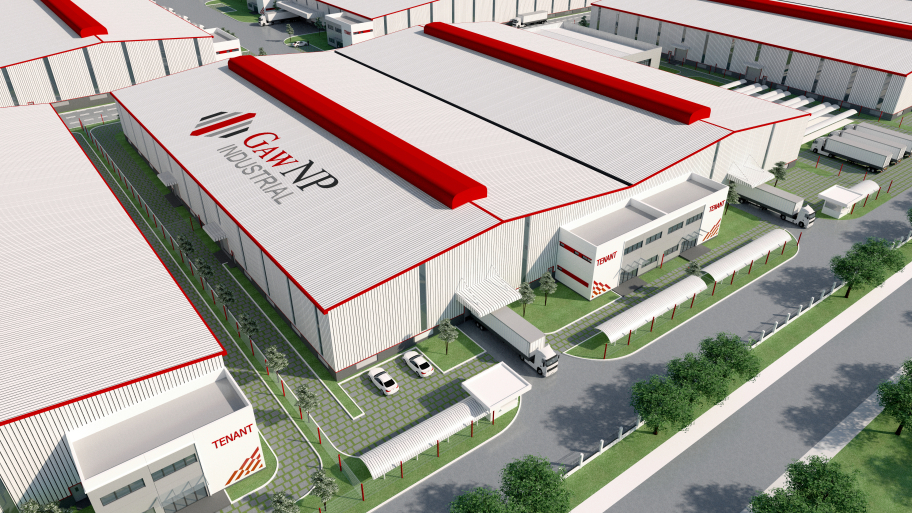 The US market is regarded as one of the most significant and promising for diversified customer demand. Exporting to the United States is an essential goal for Vietnamese businesses in order to develop markets and improve revenues. In this context, the GNP Dong Van 3 ready-built factory and warehouse has quickly shown to be a highly successful option for assisting Vietnamese businesses in increasing their exports to the United States.
Ideal location: GNP Dong Van 3 ready-built factory and warehouse is located in Nam Dinh Vu industrial zone, one of Hai Phong's most major industrial zones. As a result, leasing companies have the benefit of carrying products from warehouses to ports and having access to key shipping routes to the United States, reducing delivery time and cost.
High-quality standards: GNP Dong Van 3 is one of the high-end ready-built warehouse and factory projects that comply with international quality requirements. The factory and warehouse were built with a column-free design for maximum usage area, a floor load of 3 tons/m2, a hydraulic lifting floor with a capacity of 6 tons, a security camera that is monitored 24/7, and an up-to-date fire prevention system…
Flexible lease area: GNP Dong Van 3 has a variety of leasing space options. The company may easily alter the leased area based on production demands and exports to the United States.
Tax breaks: Companies who rent GNP Dong Van 3 ready-built factory and warehouse will receive 10% corporate income tax breaks for the first ten years, a two-year tax exemption, and a 50% tax reduction for the next four years. This would make it more price competitive when entering overseas markets.
Enterprises interested in renting GNP Dong Van 3 ready-built factory and warehouse may contact the Hotline +84 789 75 77 88 right now for further information.
Warehouse for lease in Vietnam | Warehouse for rent in Vietnam | Factory for lease in Vietnam | Factory for rent in Vietnam