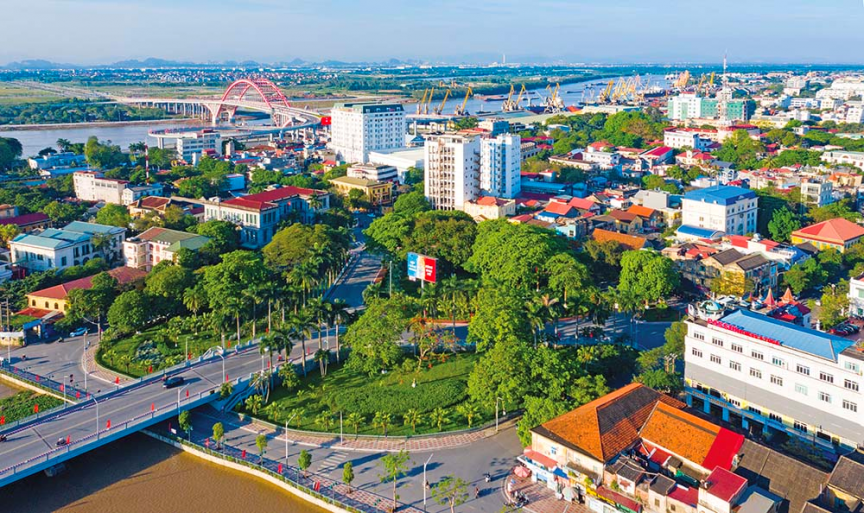 An increasing number of businesses are choosing to invest in Hai Phong due to the positive signals shown in economic development as well as infrastructure upgrading.
More specifically, in 2022, Hai Phong achieved impressive economic achievements such as:
The budget revenues exceeded 100,000 billion VND for the first time.
Gross domestic product (GRDP) increased by 12.32% year over year, which is 1.5 times higher than the national average figure, helping Hai Phong ranking 2nd in the Red River Delta and 8th in the country.
The province's GDP ranks sixth in the country, contributing 3.84% to the overall figure.
(Source: Hai Phong Department of Planning and Investment)
Capitalizing on this growth momentum, Hai Phong is setting even higher goals for the upcoming year. The city aims to increase GRDP by 12.7-13% year over year and achieve a budget revenue of 116,442 billion VND.
In order to accomplish these objectives, the City Council has approved a set of socio-economic development plans for Hai Phong in 2023. These plans include:
Upgrading industrial infrastructure
At present, the industrial sector accounts for 49% of the economic structure of Hai Phong, according to Hai Phong Department of Planning and Investment. To further encourage investment and attract more capital, Hai Phong will focus on clearing land in industrial parks and developing more infrastructure, including the construction of the Tan Vu – Hung Dao – Bui Vien Street section of Ring Road 2, the renovation and expansion of Provincial Road 352, and the construction of the second passenger and cargo terminals at Cat Bi International Airport. In addition, the province plans to invest in constructing industrial parks and the Xuan Cau non-tariff zone, etc.
Completing the coastal road network
With the aim of facilitating logistics and supply chains for businesses, Hai Phong is striving to connect Hai Phong seaport system with coastal routes, including the Lang Am bridge roads and the Provincial Road 354 route through the Kien Thuy industrial park.
In addition, Hai Phong also focuses on developing high-quality labor resources with expertise, skills, and proficiency in foreign languages so businesses can take advantage of local labor forces when investing in the area.
Attractive tax incentives for businesses that rent ready-built warehouses in GNP Nam Dinh Vu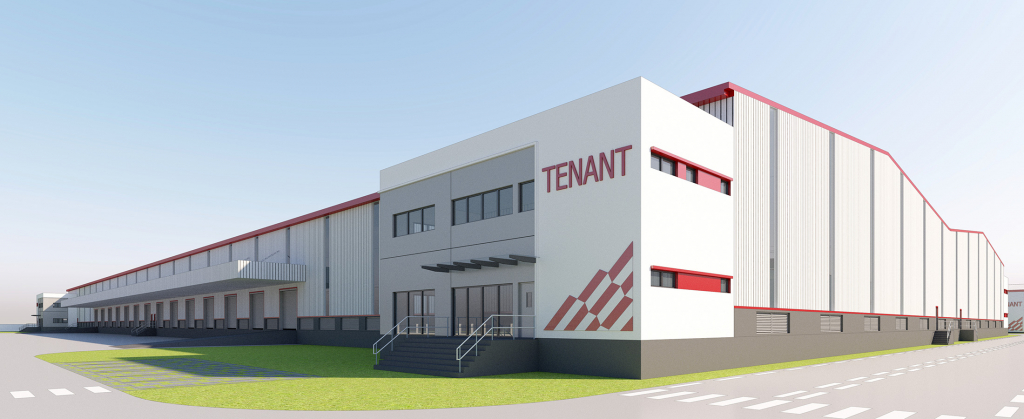 Situated in Nam Dinh Vu industrial park (Hai Phong), GNP Nam Dinh Vu is the ready-built warehouse project that has gained considerable attention from investors in Hai Phong. This is partly due to the attractive tax incentives that GNP Nam Dinh Vu offers for businesses, including:
A preferential tax rate of 10% for the first 15 years, which is up to 10% lower than the conventional tax rate.
100% income tax exemption for the first 4 years.
100% free land for use.
50% reduction in tax payable in the following 9 years, as well as import tax incentives.
Moreover, businesses that rent ready-built warehouses in GNP Nam Dinh Vu will receive support on investment licensing procedures from the developer, and save time on legal procedures using the one-door mechanism thanks to the favorable conditions created by local authorities.
In addition to these incentives, ready-built warehouses in GNP Nam Dinh Vu are also the optimal option for businesses with the notable following features:
Column-free design that maximizes usable space for production.
Wide internal roads that facilitate commuting and goods transportation.
A system of floors and partitions that meet safety standards.
A natural lighting system that saves energy.
Modern fire protection.
Facilities for employees such as ATMs, canteens, cafeterias, parking lots, etc.
By renting a ready-built warehouse in GNP Nam Dinh Vu, businesses will receive immense support and attractive tax incentives. Contact our Hotline at +84 789 75 77 88 for more information!
Warehouse for lease in Vietnam | Warehouse for rent in Vietnam | Factory for lease in Vietnam | Factory for rent in Vietnam