Vietnam: The ideal investment destination in Asia
According to the EuroCham White Paper, as many as 25% of European companies have relocated from China to Vietnam to conduct business. Among these companies, 2% have shifted a substantial portion of their operations, while approximately 42% are ready to transfer at least some of their foreign direct investment (FDI) into the Vietnamese market by the end of 2022.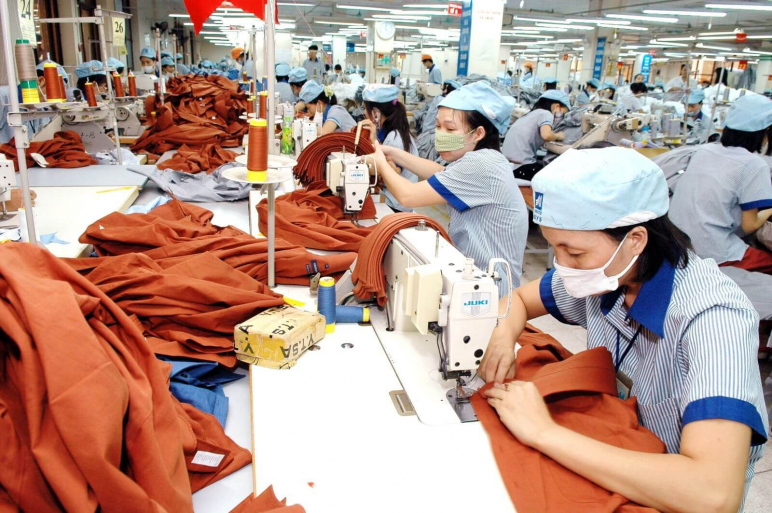 EuroCham further affirms that Vietnam is a highly promising market with appealing advantages for foreign businesses and global investors:
Strategic location in Southeast Asia and cultural similarities with China
Favorable environment for businesses with low costs
Rapid economic growth rate and stable macroeconomic environment
Single-digit inflation rates kept under control
Competitive production rates and growing domestic consumption
Continuously reformed policies to align with international standards
Impressive results in attracting foreign direct investment (FDI), with total FDI reaching $35.88 billion USD in 2017, $38.02 billion USD in 2019, $31.15 billion USD in 2021, and $27.72 billion USD in 2022.
GNP Nam Dinh Vu: The attractive ready-built factory for lease project for foreign businesses relocating to Vietnam
Located within the Nam Dinh Vu Industrial Park (Hai Phong), the GNP Nam Dinh Vu factory for lease project is an appealing option for foreign businesses seeking to invest in Asia, particularly Vietnam.
Strategic location: GNP Nam Dinh Vu offers easy access to neighboring provinces and international transportation hubs via a system of international airports and seaports, including Lach Huyen International Deep-Water Port, Hai Phong Port, Cai Lan Port, Cat Bi International Airport, Van Don International Airport, and Noi Bai International Airport.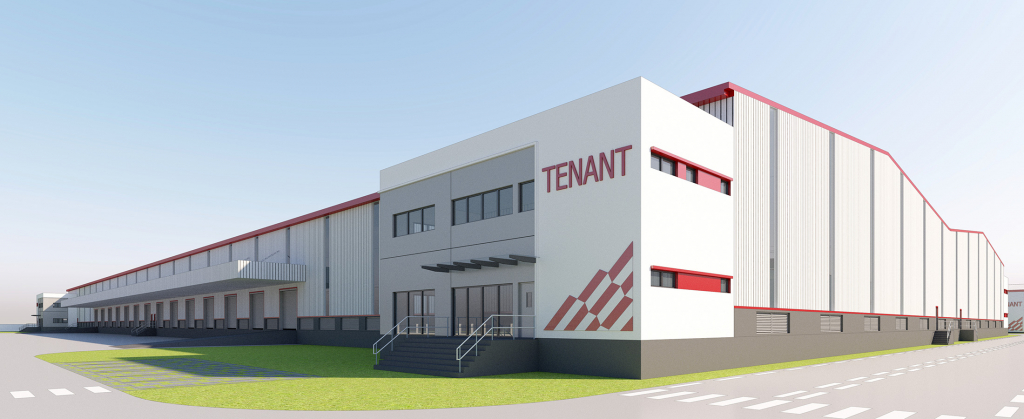 Capitalizing on the advantages of Hai Phong: The province ranked fourth in Vietnam in terms of attracting foreign direct investment (FDI) in 2022, with nearly $2.5 billion in total from 48 newly licensed projects and 37 projects with increased capital. As of the end of 2022, Hai Phong has accumulated 458 FDI projects with a total capital investment of over $23 billion.
In addition, Hai Phong is accelerating the construction of transportation infrastructure to connect industrial clusters and zones while continuously refining administrative procedures and improving the skills of its abundant and affordable workforce.
Appealing tax incentives: By choosing a ready-built factory in GNP Nam Dinh Vu, businesses can benefit from a tax exemption for the first four years and a 50% reduction in taxes for the following nine years; EPE manufacturing businesses are exempt from import-export taxes and value-added tax.
Optimal design that helps businesses go into operations quickly: The GNP Nam Dinh Vu project is expected to commence operations in the second quarter of 2023 with a scale of nearly 17 hectares of land and a construction area of over 100,000 square meters. The design of ready-built factories in GNP Nam Dinh Vu includes:
Column-free design that optimizes maximum usable area
1.2m brick wall with louver and metal sheeting cladding with skylight above
Floor loading capacity of up to 2 tons/m2
Flexible rental area from 2,500 m2, which can be expanded when businesses scale up
3-phase power supply, up to 600KVA/unit
24/7 security, modern fire protection system
For further information on investment opportunities in Vietnam and ready-built factories for lease at GNP Nam Dinh Vu, please contact our Hotline at +84 789 75 77 88.
Warehouse for lease in Vietnam | Warehouse for rent in Vietnam | Factory for lease in Vietnam | Factory for rent in Vietnam