Rapid development
Figures given by the Department of E-Commerce and Digital Economy in the study "Vietnam e-commerce in 2023" demonstrate that Vietnam's e-commerce has expanded throughout the years:
Vietnam's e-commerce revenue hit USD 8 billion in 2018.

In 2019, it totaled 10.8 billion USD.

In 2020, the figure was 11.8 billion USD.

In 2022, it was worth 16.4 billion USD.

Revenue for 2023 is expected to be $20.5 billion, representing 7.8-8% of total retail sales of products and sales of consuming services in the country.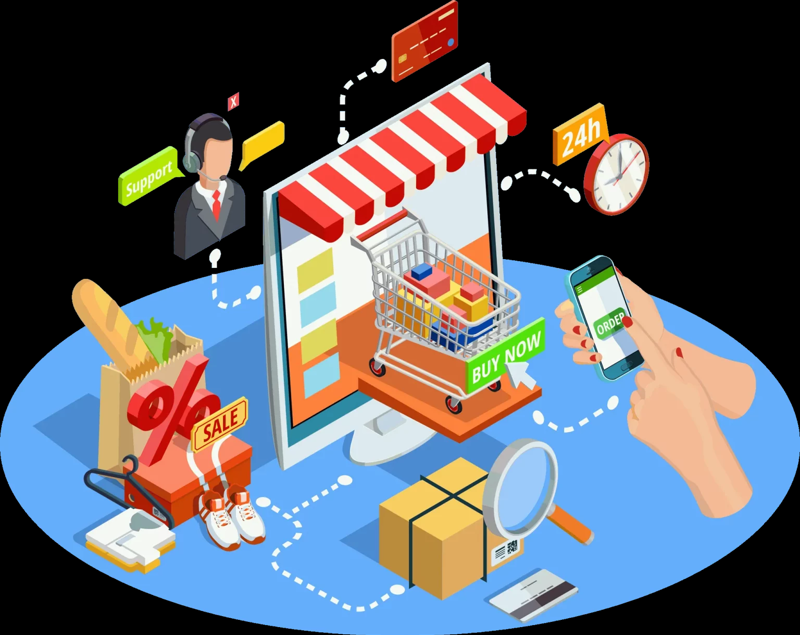 Today, about 59-62 million Vietnamese customers purchase online, with an average spend of $300-320, a $288 rise from 2022. The following are the most common types of products and services purchased online via the e-commerce channel:
Clothing, footwear and cosmetics: 76%.

Household appliances: 67%.

Electronics and Technology: 61%.

Books, flowers, gifts: 53%.

Food: 32%
In comparison to other nations in the area, Vietnam has a greater rate of online shopping than the globally average. The worldwide average was 57.6%, Vietnam and other nations were 60.7%, Thailand 66.8%, South Korea 65.6%, Indonesia 62.6%, India 62.3%, China 61.9%…
GNP Dong Van 3 ready-built factory and warehouse – Appropriate for e-commerce businesses
The e-commerce business is now a general trend with tremendous development potential. The GNP Dong Van 3 ready-built factory and warehouse, with its geographical position and design, will be ideal for local and foreign enterprises looking to enter the e-commerce market not only in Vietnam, but also in the region and throughout the world.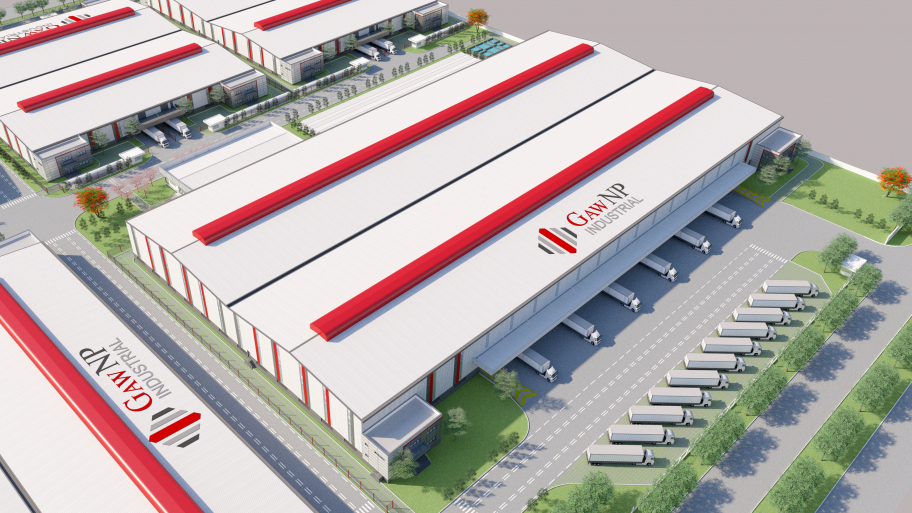 Modern infrastructure: GNP Dong Van 3 has modern and sophisticated infrastructure, with factories developed to international standards and outfitted with cutting-edge technology. This allows Vietnamese enterprises to concentrate on their core competencies rather than worrying about infrastructure construction and management.
Flexibility and cost-savings: The GNP Dong Van 3 ready-built factory and warehouse offers a diverse range of leasing facilities, from tiny workshops to big workshops. Construction savings and infrastructure management can allow organizations to focus on innovation and improving operational efficiency.
Favorable business environment: GNP Dong Van 3 is located in the Dong Van Industrial Zone, which encourages enterprise interaction and transactions. Connecting and engaging with partners in the same business environment enables firms to have rapid access to information and new possibilities, hence encouraging innovation and creativity processes.
Ideal location: The GNP Dong Van 3 ready-built warehouse and plant is strategically located in the logistics of goods import and export. As a result, the company will save significantly on shipping and storage costs:
Distance to Hanoi: 50 kilometers.

Distance from the hotel to Noi Bai International Airport: 80 kilometers.

Distance from Cat Bi International Airport: 130 kilometers away.

Distance from Lach Huyen International Deep Water Port: 120 kilometers

The distance from the port of Hai Phong: 130 kilometers.
For additional information or to rent GNP Dong Van 3 ready-built factory and warehouse, call Hotline +84 789 75 77 88.
Warehouse for lease in Vietnam | Warehouse for rent in Vietnam | Factory for lease in Vietnam | Factory for rent in Vietnam