Attracting prospective FDI
Despite a series of global economic changes and recessions, Hai Phong remains one of the top provinces drawing high foreign direct investment in the first six months of 2023:
According to figures from the Statistics Office of Hai Phong, in the first six months of 2023, Hai Phong attracted 37 new level FDI projects and 25 adjusted higher capital FDI projects totaling over $1.811 billion, representing a 164.8% increase over the same time in 2022.
LG was the largest corporation among foreign investors in Hai Phong, with $7.24 billion in investment. LG has so far invested in seven projects in the Port City, including LG Electronics, LG Display, LG Innotek, and others. LG Innotek Vietnam plans to boost capital by $1 billion in late June 2023 to expand its research and manufacturing facilities in Vietnam.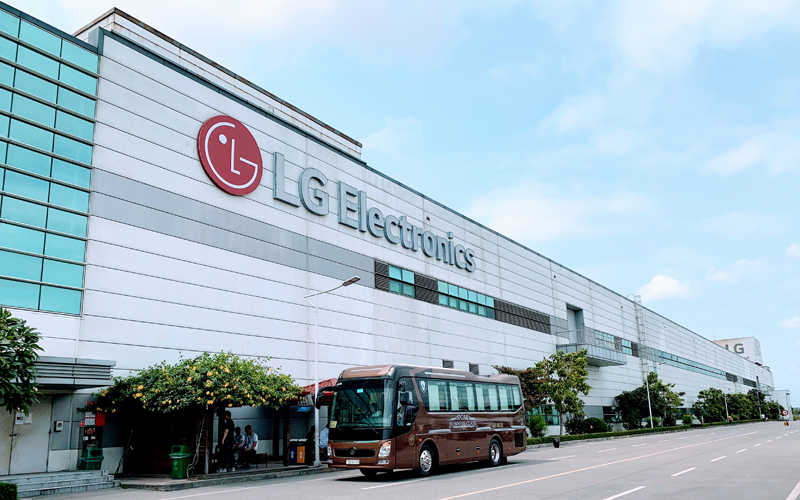 In addition to LG, Hai Phong draws a large number of investors in other industries such as battery power, shipbuilding, and logistics: 
Hai Phong has formally signed an agreement with Starcharge Energy for collaboration and investment in the field of energy battery manufacture. The factory is expected to be finished in the first quarter of 2024 and formally open in the second quarter of 2024.

With a total investment of more than $49.55 million, HW International Investment Holdings' project specializes in the production of alkaline batteries and zinc-carbon batteries.

Thinking Electronics Vietnam is a project funded by Thinking Electronics Industrial with a total investment of $27 million USD.
Attracting FDI – Hai Phong constantly creates excellent conditions for investment businesses
By June 2023, Hai Phong has attracted 872 FDI projects with a total capital of $24 billion and investment from 33 nations and territories.
To achieve this aim, the Hai Phong government implemented a variety of FDI-attractive policies, including:
To attract investors, the city frequently advertises and explains the potential and abilities of Hai Phong.

Attempt to eliminate obstacles in the construction of factories and labor resources for enterprises.

In collaboration with the

Foreign Investment Agency

(Ministry of Planning and Investment), embassies of nations, trade promotion organizations in Asia and Europe… to improve relations and sign cooperation and memorization agreements, and provide

appealing tax incentives

.
GNP Nam Dinh Vu Rental Industrial Property Attracts Foreign Direct Investment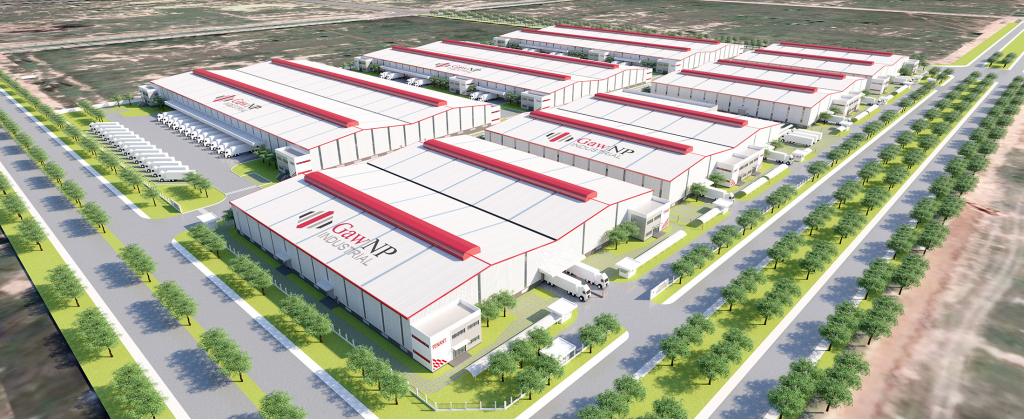 In addition to actively seeking investors, Hai Phong focuses on developing infrastructure and industrial real estate for lease in order to create favorable conditions for international enterprises to invest in the province. The GNP Nam Dinh Vu project may be included.
Many domestic and foreign firms are now interested in the project because of the following benefits:
1. An advantageous geographical location
GNP Nam Dinh Vu Rental Industrial Property benefits from its location in Nam Dinh Vu Industrial Park, one of the most vibrant industrial parks in Hai Phong. Furthermore, the project is just about 16 kilometers from the city center and around 130 kilometers from Noi Bai Airport, making it highly easy for transferring and circulating goods.
2. Intelligent design, comprehensive infrastructure
Businesses that choose GNP Nam Dinh Vu will benefit from the project's numerous benefits:
The minimum leasing area for the warehouse is 4,800m2 and 2,500m2 for the workshop.

Column-free design suitable for storage and manufacturing.

3-phase power supply with a maximum capacity of 200 KVA/unit.

1.2m brick wall with wind door, metal glass, and skylight above.

24-hour surveillance and security.

A modern fire defense system.
Furthermore, GNP Nam Dinh Vu rental industrial property includes a well-ventilated internal road, several access gates, EDGE certified energy efficiency…
3. Numerous tax breaks
The corporate income tax was preferential, with a 10% decrease over the first ten years, a four-year exemption, and a 50% reduction over the next nine years.
Domestic and foreign firms interested in investing in Hai Phong may call the Hotline +84789757788 for assistance.
Warehouse for lease in Vietnam | Warehouse for rent in Vietnam | Factory for lease in Vietnam | Factory for rent in Vietnam