Increased flexibility: Ready-built warehouses are increasingly being constructed to fulfill the variable needs of enterprises. Ready-built warehouse suppliers focus on delivering customizable solutions, allowing clients to alter space and utilities to changing business demands.
The warehouse will be erected in each block with the optimal minimum and maximum space. There are facilities for businesses that are already in operation, and it is simple for businesses that want to expand or decrease.
Energy-saving and environmental protection: Built-in warehouses are progressively emphasizing the use of energy-saving technology and designs in order to reduce environmental effects. Solar power systems, wastewater treatment systems, and thermal insulation upgrades all contribute to increased sustainability and lower running costs.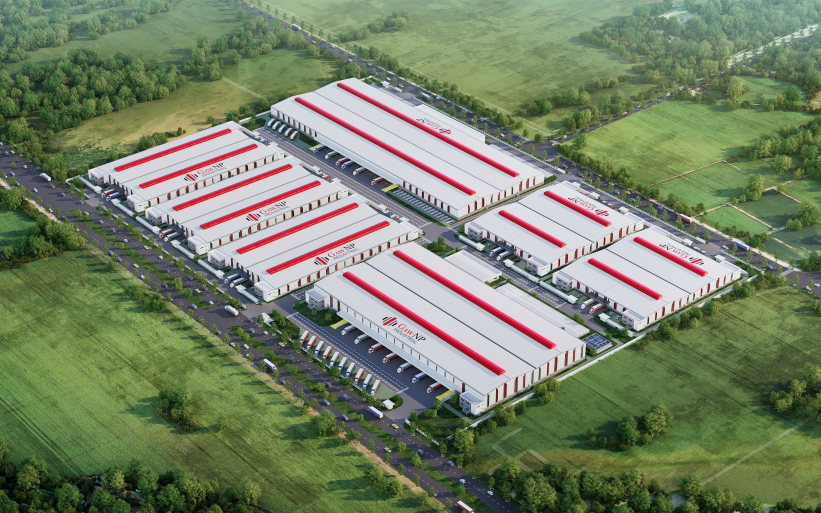 Furthermore, some ready-built warehouse units develop projects in accordance with the international standard EDGE (Excellence in Design for Greater Efficiencies) in order to save energy, minimize environmental impacts, and maximize long-term use values, such as the Nam Dinh Vu GNP project in Hai Phong or GNP Dong Van 3 in Ha Nam.
Automation and technology: Technology and automation are driving advances in the management and operation of ready-built warehouses. Intelligent management solutions, for example, are being used to optimize the labor process and give real-time information regarding warehouse operations.
Increased security: As traffic and freight operations rise, the security of ready-built warehouses becomes a significant problem. Modern security features, such as a 24-hour monitoring camera system and an access control system, are invested in by ready-built warehouse suppliers.
Space optimization: Due to the shortage of land, space optimization in ready-built warehouses is becoming increasingly crucial. Smart technologies and designs are used to maximize storage space and create efficient workstations. Typically, two ready-built warehouse constructions, GNP Dong Van 3 and GNP Nam Dinh Vu, with no columns inside to increase the area of usage, or roof height up to 10 meters for enormous space and greater capacity.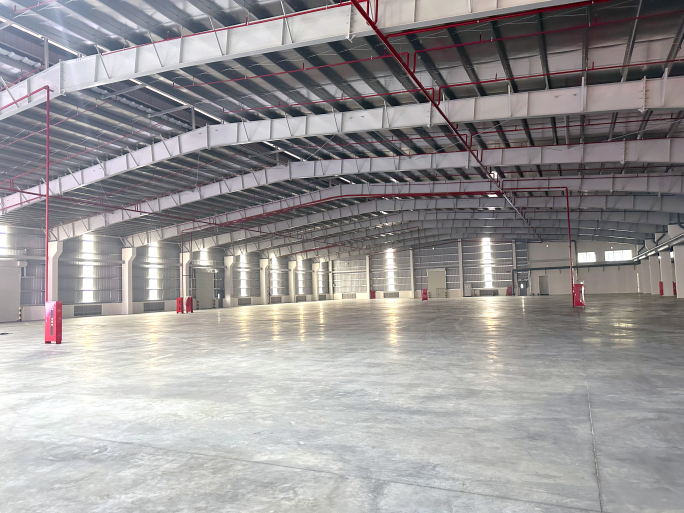 Ready-built warehouses with multiple functions: Ready-built warehouses are increasingly being constructed to suit various purposes. Warehouses may be customized to meet your storage, manufacturing, office, and other operational requirements.
Collaboration and networking with other firms in the same industry: Ready-built warehouse providers are seeking possibilities to collaborate and network with various partners in order to meet the increasingly diversified demands of their clients. This improves the capacity to give comprehensive and customized solutions to particular company demands.
Complete infrastructure: Not only do ready-built warehouse leasing units provide storage space options, but they also spend extensively on infrastructure to increase utility services for the rental unit. For example, GNP Dong Van 3 and GNP Nam Dinh Vu ready-built warehouse projects include internal roads that are clear, numerous access gates, parking spots for motorbikes, vehicles, and trucks, fire prevention systems, ventilation systems, ATMs, and so on.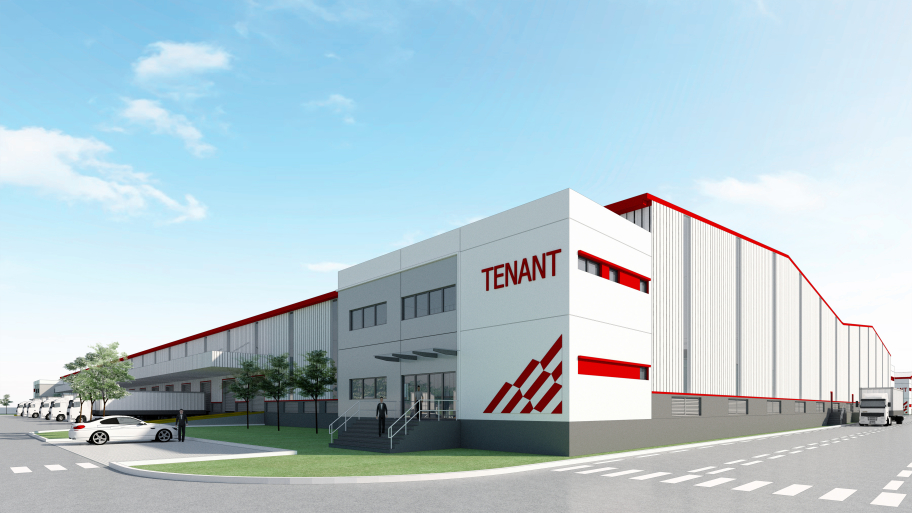 After-sales service: The present ready-built warehouse building unit offers after-sales services such as maintenance, repair, and performance management to guarantee that the business is stable, efficient, and ready to assist in an emergency.
Gaw NP Industrial, an industrial property developer, has invested in ready-built warehouses GNP Dong Van 3 and GNP Nam Dinh Vu. Both projects are in advantageous locations in Ha Nam and Hai Phong's most prominent industrial zones. Businesses that rent ready-built warehouses here will benefit from the location, accessible logistical capabilities, and several tax reductions provided by the local government, increasing their competitive edge.
For more information about renting ready-built warehouses GNP Nam Dinh Vu and GNP Dong Van 3, call Hotline +84 789 75 77 88.
Warehouse for lease in Vietnam | Warehouse for rent in Vietnam | Factory for lease in Vietnam | Factory for rent in Vietnam