An overview of investment in Thai Nguyen
In 2022, Thai Nguyen gained remarkable achievements by attracting both domestic and international investment. Many large investors who experienced success in Thai Nguyen have decided to further increase their investment capital.
To be more specific, Thai Nguyen Province exceeded its target economic growth rate (8%) by achieving a rate of 8.59% in 2022. As of now, the province has a total of 846 valid FDI projects with a registered capital of over 146,972 billion VND, and 172 of those projects still remain valid with a total registered investment of over 10 billion USD. The most notable project must be Samsung Electronics – Thai Nguyen Factory, in which Samsung Electronics Group (Korea) invested an additional 920 million USD, bringing the total investment capital from 1.35 billion USD to 2.27 billion USD in Yen Binh Industrial Park.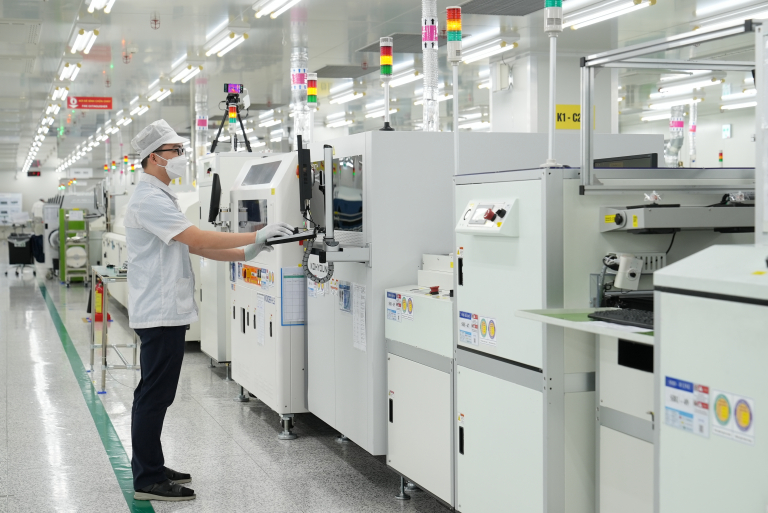 Additionally, many other large corporations have achieved success in Thai Nguyen, including Hansol Electronics Vietnam Co., Ltd., Dongwha Vietnam Co., Ltd., and Jukwang Precision Vietnam Co., Ltd.
Currently, to achieve the goal of maintaining an average GRDP growth rate of 8% or higher in the 2021-2025 period, Thai Nguyen has implemented various measures to attract investment, including:
Upgrading infrastructure for transportation in industrial zones and clusters.
Supporting cash flow and simplifying administrative procedures in the investment process, allowing businesses to take the initiative.
Opening the economy on the basis of consistent regulations on the circulation of goods, services, and safe production, maintaining continuous and stable operations.
Launching proposals for joint investment promotion with domestic and foreign corporations and companies.
A step-by-step investment process in Thai Nguyen with GNP Yen Binh 2
GNP Yen Binh 2 is an industrial real estate for lease project located in the Yen Binh industrial zone of Thai Nguyen province. The project is developed by Gaw NP Industrial, a leading provider of factories and warehouses for lease as well as industrial property investment consulting service, GNP Yen Binh 2 is designed to meet the needs of various industries.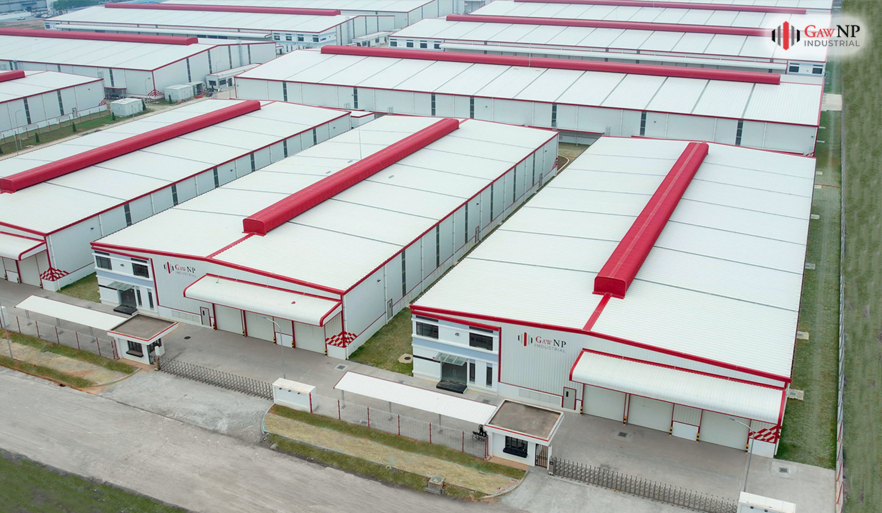 The process of investment consulting and signing a contract to rent a ready-built factory at GNP Yen Binh 2 includes the following steps:
Step 1: Consultation
Gaw NP Industrial's sales team provides investment advice to businesses regarding the project itself, markets, and related information.
Secure desired locations by signing principal contracts.
Step 2: Prior to getting licenses
Prepare required legal documents.
Submit the application to the Management Board of the Industrial Park.
Determine the form of operations: EPE or non-EPE.
Step 3: Getting licenses
Obtain the Business Registration Certificate.
Receive the Investment Registration Certificate.
Step 4: Establish the business
Engrave the seal of the legal entity.
Open the company bank account.
Step 5: Cooperate with GNP Yen Binh 2
Sign the rental contract.
Pay the deposit and rent for the first quarter.
Step 6: Handover
Gaw NP Industrial will conduct a handover of the leased factories for the client.
With a wealth of experience and a network of partnerships with service providers throughout Vietnam, Gaw NP Industrial guarantees to offer high-quality properties, factories, and warehouses for lease with many advantages for businesses: Column-free design to maximize usable area, standard hydraulic lifting platforms, modern fire protection systems, 24/7 security, flexibility of operation as an Export Processing Enterprise (EPE) or a Normal Enterprise (Non-EPE), etc.
For further information about ready-built factories for lease at GNP Yen Binh 2, please contact our Hotline at +84 789 75 77 88.
Warehouse for lease in Vietnam | Warehouse for rent in Vietnam | Factory for lease in Vietnam | Factory for rent in Vietnam