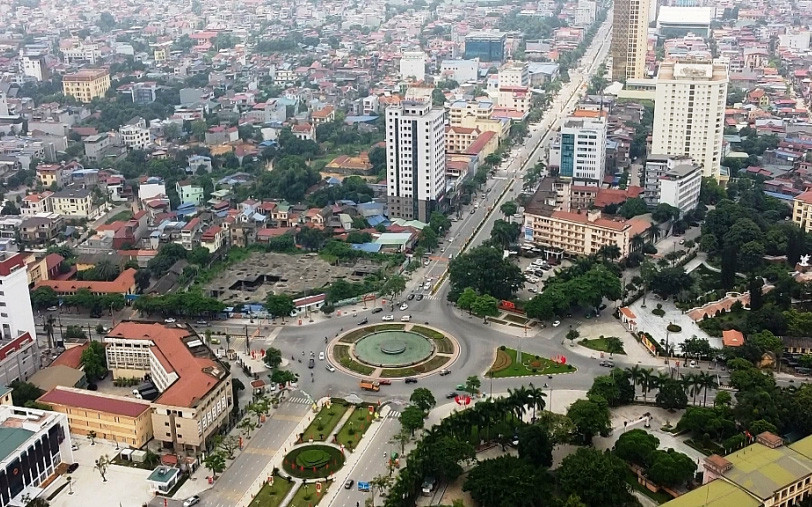 What makes ready-built factories in Thai Nguyen a preferred choice for businesses?
Ideal geographical location
Thai Nguyen has immense potential in the logistics sector, thanks to its well-connected infrastructure along the Ha Noi – Thai Nguyen highway. Moreover, its proximity to Noi Bai airport, Ha Noi capital, the Hai Phong port, and the Viet Trung border gate offers convenient transportation options to businesses. By renting ready-built factories in Thai Nguyen, businesses can effortlessly transport goods to neighboring areas, saving time and effort while optimizing costs.
Promising foreign-investment attraction
In addition to its strategic location, Thai Nguyen ranks second among the top recipients of foreign direct investment (FDI) capital in the country. To achieve this, the province has implemented several preferential policies aimed at attracting domestic and foreign enterprises to set up and operate their businesses with ease. For instance, Samsung has chosen Thai Nguyen as its preferred location to shift its production to Vietnam.
Besides, Thai Nguyen also strives to establish industrial clusters by region, which allows businesses operating in the same industry to connect closely with each other. This approach not only promotes healthy competition but also facilitates easy partnerships among businesses by reducing time and expenses.
Competitive production – transportation costs
Thai Nguyen is widely recognized for its abundant natural and human resources, as well as a stable community, which creates a conducive environment for businesses to develop stably and sustainably. As a result, costs related to labor and raw materials are significantly reduced compared to other areas, helping businesses enhance their competitive advantages by offering products at more affordable prices.
Discover the exceptional advantages of ready-built factories in GNP Yen Binh 2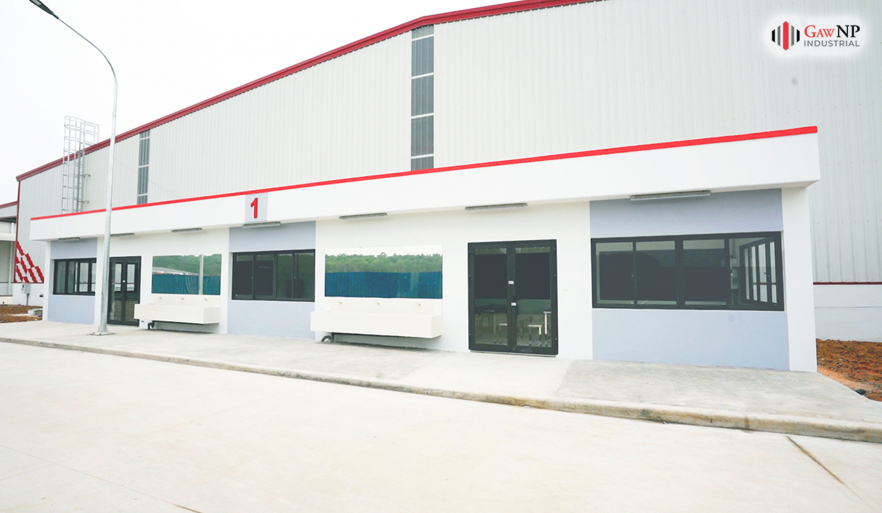 Spanning over 16 hectares, GNP Yen Binh 2 offers a perfect solution for foreign enterprises seeking to rent ready-built factories, especially those who wish to expand their production lines in Thai Nguyen.
With quality as its top priority, GNP Yen Binh 2's ready-built factories feature international-standard infrastructure that caters to both foreign and domestic enterprises.
Specifically, the factory is divided into multiple adjoining blocks with a column-free design to maximize space, while offering a floor load capacity of 2 tons/m2. In addition, the project provides excellent amenities such as a wastewater treatment system, ATMs, canteen, parking lot, fire protection system, and round-the-clock security.
GNP Yen Binh 2 is also in close proximity to GNP Yen Binh 1, which allows new businesses to quickly find customers or become raw material suppliers for established businesses.
More notably, when choosing to lease ready-built factories in GNP Yen Binh 2, businesses will receive legal support and advice on business establishment and tax policies, etc.
For more information about the ready-built factories for rent at GNP Yen Binh 2, please call our Hotline +84 789 75 77 88.
Warehouse for lease in Vietnam | Warehouse for rent in Vietnam | Factory for lease in Vietnam | Factory for rent in Vietnam