At present, it is becoming increasingly more popular to rent ready-built factories than ever. This is an economical and convenient solution for manufacturing companies looking to expand or relocate their production site. However, businesses need to ensure the ready-built factory meets the technical and safety requirements before renting one.
Factory's floor space
Businesses that wish to rent a ready-built factory should calculate the required floor area to ensure that the factory is large enough for storage and manufacturing. In addition, it is recommended to choose a project that offers flexible rental areas and support for future expansion when businesses want to scale up.
Factory's height
The factory's height also plays an important role. Typically, a clear height of 7-10m and a roof peak height of 9.8-14m are sufficient to meet the needs of storing goods or huge industrial equipment.
Floor and foundation load capacity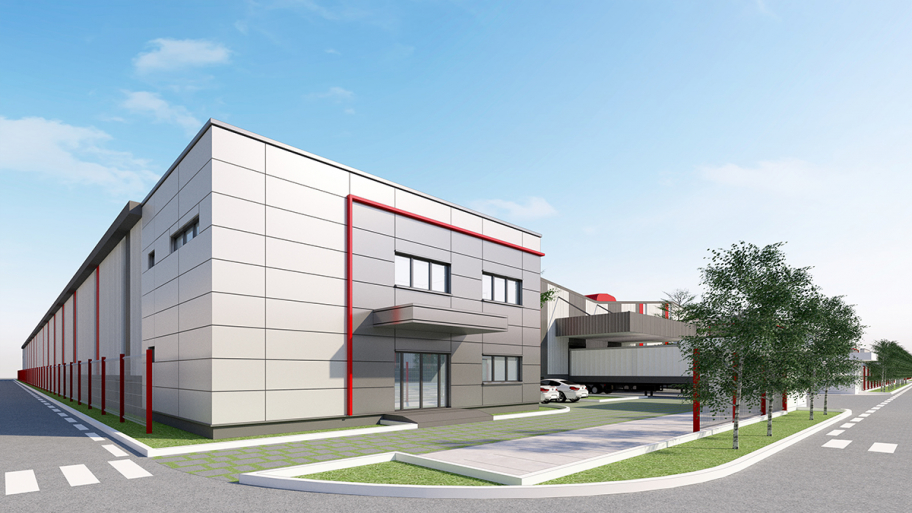 Floor load capacity refers to the total weight that the floor can support over the construction area, while the foundation is the core part that keeps the factory balanced and stable.
When renting a ready-built factory for lease, businesses should also pay attention to the floor and foundation load capacity. If the foundation bearing capacity is too low, it can collapse and cause huge damage to the factory, especially when heavy or large machinery is in use.
Lighting and ventilation systems
The lighting and ventilation systems are also important technical factors to take into account when investigating a ready-built factory. The lighting system ensures that the factory is well-lit enough to work efficiently and safely, while also taking advantage of natural light and winds to save energy during operation and create an environmentally-friendly work environment.
Electric power systems
Some specific manufacturing industries require huge and stable power sources, so it is even more important to pay attention to the electrical capacity of the ready-built factory for lease. Businesses need to ensure that the factory is capable of providing a stable and safe power supply throughout the operation process.
GNP Dong Van 3 – The ready-built factory for lease project that meets technical requirements for various industries
GNP Dong Van 3 is an industrial real estate project developed by Gaw NP Industrial on a 16-hectare land area in Ha Nam province. The project is due to be completed and go into operation in the fourth quarter of 2023.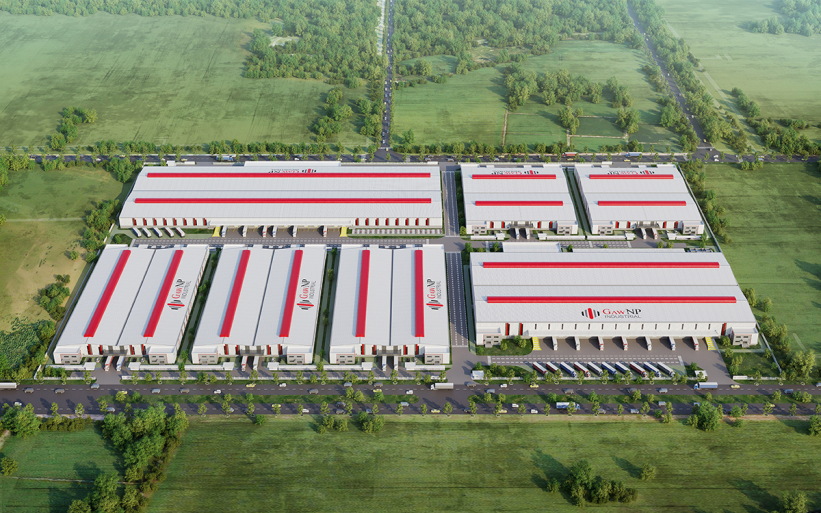 Ready-built factories at GNP Dong Van 3 are designed to maximize usable space with a column-free and strong structure that meets international standards. Each block has a roof height ranging from 6.5 to 10 meters, a floor load capacity of up to 2 tons per square meter, fire-resistant fixed partition walls, a two-way ventilation system, 3-meter wide rolling doors, and transparent awnings for convenient cargo handling.
In addition, GNP Dong Van 3 allows businesses to take advantage of available facilities such as:
Modern fire protection system.
24/7 camera surveillance and on-duty security personnel.
Modern wastewater treatment system.
Wide internal roads that allow vehicles to move freely.
Public area lighting system.
EDGE energy-saving certification.
Flexibility to operate as EPE or Non-EPE.
Besides, Gaw NP Industrial, the industrial real estate for lease developer, also provides support for businesses in getting permits when choosing to rent a ready-built factory at GNP Dong Van 3.
If you need more information about the GNP Dong Van 3 ready-built factory for lease project, please call our Hotline at +84 789 75 77 88!
Warehouse for lease in Vietnam | Warehouse for rent in Vietnam | Factory for lease in Vietnam | Factory for rent in Vietnam