An overview of industrial real estate for lease in Northern Vietnam during the first four months of 2023
According to the Ministry of Planning and Investment, as of April 20, 2023, Vietnam has attracted FDI from 51 countries and territories, with a total capital of nearly 8.88 billion USD, of which around 5.85 billion USD has been disbursed.
Statistics also pointed out that Northern provinces such as Bac Giang, Bac Ninh, Quang Ninh, Hung Yen, Hai Duong, and Hai Phong, etc. are topping the list of FDI recipients.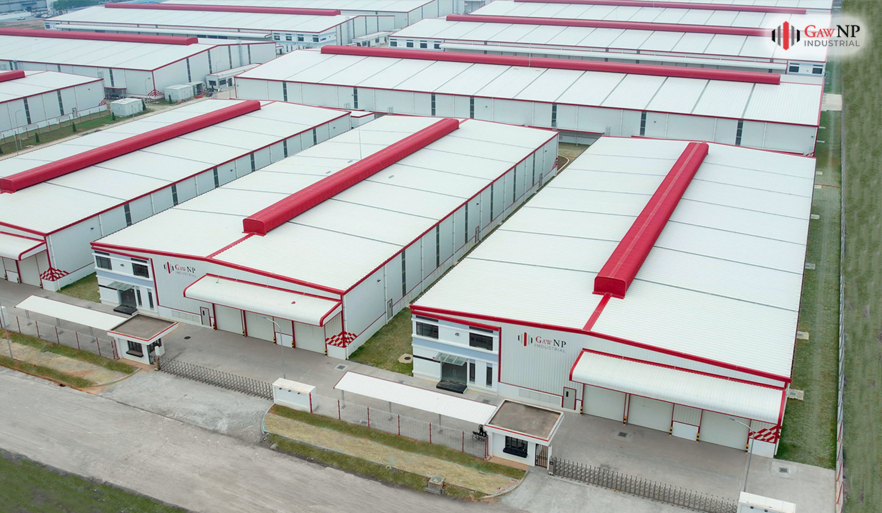 The prices of industrial real estate for lease in Northern key economic regions are reported to be 112 USD/m2, which is 42% lower than the rental price in the South, according to the 2022 North-South Industrial Park Pricing Report by Cushman & Wakefield Vietnam.
Such positive growth rates, particularly in Northern regions, can be attributed to three main reasons:
First, Vietnam's economy is strongly rebounding after the COVID-19 pandemic, as businesses are ramping up their production activities and are now prepared to scale up anytime soon.
Secondly, the geographical location of the Northern region is also an important contributor to the strong recovery of the industrial real estate for lease market. Given the developments of industrial parks and clusters in Hanoi, Bac Ninh, Hai Phong, Hung Yen, businesses are able to enter large consumer markets such as China, Korea, and Japan.
Third, supportive governmental policies also play a significant role in driving the growth in industrial real estate for lease market. Some notable policies include tax reduction, capital support, refining of administrative procedures, human resource training, infrastructure upgrading, etc. These measures are making the Northern industrial real estate market more appealing to both domestic and foreign investors.
Opportunities for foreign businesses with attractive industrial real estate for lease options
As a prominent global developer of industrial rental real estate for lease, Gaw NP Industrial offers reliable factories and warehouses for lease in the Northern region of Vietnam. Some of the noteworthy projects selected by domestic and foreign businesses of Gaw NP Industrial include: GNP Yen Binh 1 & 2 in Thai Nguyen, GNP Nam Dinh Vu in Hai Phong, and GNP Dong Van 3 in Ha Nam.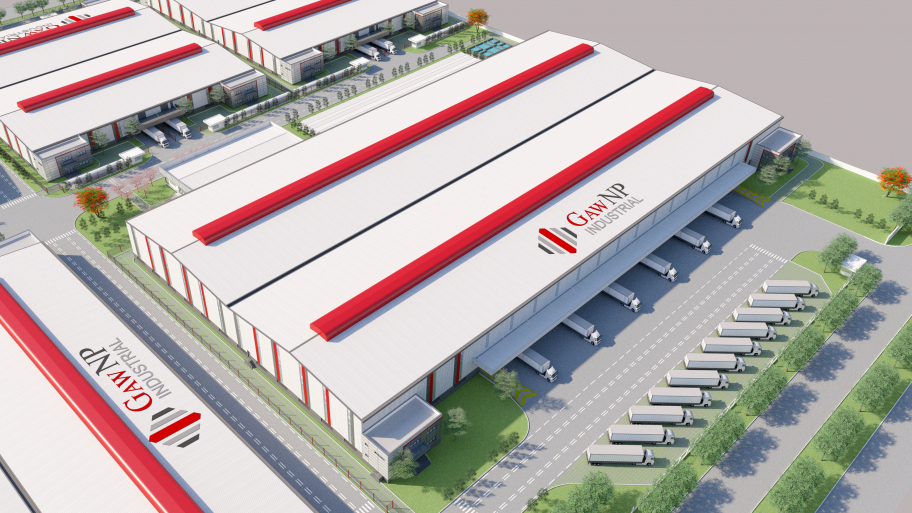 Gaw NP Industrial's industrial real estate for lease projects offer many benefits for tenants, including:
A prime location right within large industrial parks, allowing businesses to transport goods domestically and internationally easily via seaports and international airports.
Several tax incentives such as tax exemption for the first 2 years, a 50% reduction in the following 4 years, exemption from import-export tax and VAT for export processing enterprises.
Optimal design that suits different industries, including column-free warehouses and factories to maximize usable space, integrated ventilation and natural lighting systems, modern fire protection systems, wide awnings for convenient storage of goods, wastewater treatment systems, 24/7 surveillance cameras, wide internal roads, etc.
Maximum support for tenants: Consultation on company setup registration, flexible payment methods, advice on applying for IRC/ERC licenses, customizing warehouses and factories to meet the needs of the business, recruitment services, etc.
If you are interested in industrial real estate for lease in Northern Vietnam, please contact our Hotline at +84 789 75 77 88 to book a viewing and get further assistance!
Warehouse for lease in Vietnam | Warehouse for rent in Vietnam | Factory for lease in Vietnam | Factory for rent in Vietnam