The industrial real estate market in the North remains highly promising
The industrial real estate market with ready-built factories and warehouses in the North has emerged as the top choice for manufacturers in light of the China+1 strategy due to the following reasons.
First, the Northern area provides convenient access to China via a comprehensive network of international border gates, including Huu Nghi border gate (Lang Son), Mong Cai border gate (Quang Ninh), Lao Cai border gate, Ta Lung border gate (Cao Bang), and Thanh Thuy (Ha Giang), etc.
Second, the rental prices are lower in the North compared to the South. According to the Vietnam Association of Realtors (VARS), the occupancy rate of industrial parks nationwide is expected to exceed 80% in 2022. The rental price of industrial real estate in the North ranges from 100-120 USD/m2/lease term, which is more affordable than the average rental prices in key Southern areas, including Binh Duong, Dong Nai, Long An, and Ba Ria – Vung Tau, not to mention Ho Chi Minh City, at which the prices reach 198 USD/m2.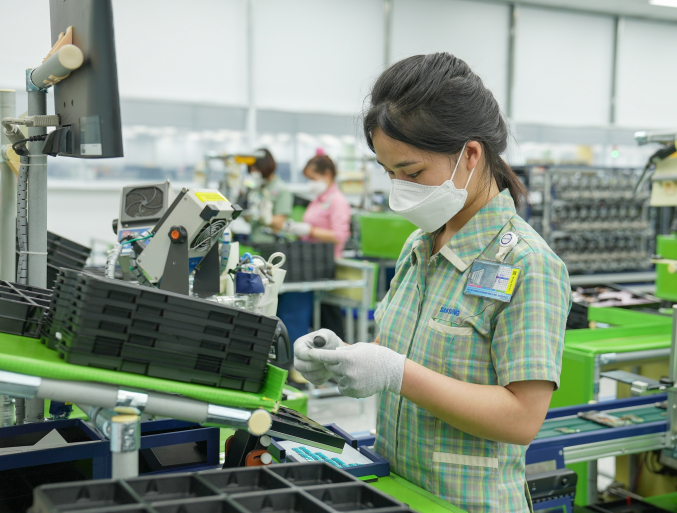 Moreover, as per the statistics provided by Cushman & Wakefield, the occupancy rate in the South, which includes the Ho Chi Minh City economic hub, has reached 89%. On the other hand, in the North, most of the industrial park projects in the 5 key provinces have maintained a stable occupancy rate of around 80%.
Overall, during the second quarter of 2022, the prices for ready-built factories and warehouses for lease demonstrated an upward pattern year over year. In the North, prices rose between 5 to 12%, while in the South, prices increased from 8 to 13% over the same period in 2021. These figures demonstrate that the industrial real estate for lease market in Vietnam remains attractive to a significant number of investors from Korea, Singapore, Japan, and Hong Kong.
GNP Nam Dinh Vu industrial real estate for lease – Optimal choice for foreign businesses opting for expanding in Northern Vietnam
Gaw NP Capital has invested a total of 38.5 million USD in the GNP Nam Dinh Vu project. Prior to this, the company also attracted considerable attention with the successful launch of GNP Yen Binh 1 and 2 in Thai Nguyen, which are in stable operation now.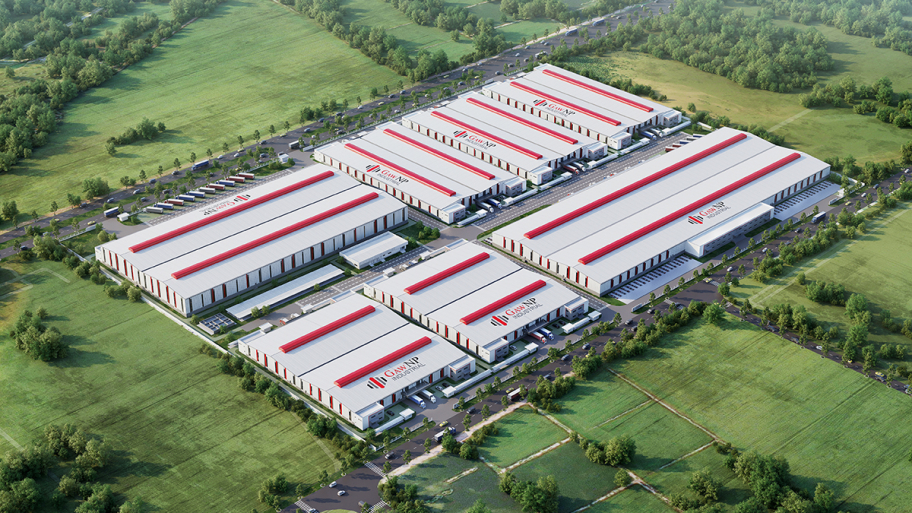 GNP Nam Dinh Vu, with a scale of nearly 17 hectares and a construction area of ​​more than 100,000 m2, is able to fully meet the demands of the expanded supply chains and take advantage of the natural and socio-economic advantages of Hai Phong city:
Located at an important intersection point of the Northern economic region, 11km from Lach Huyen port, 15 km from Hai Phong port, 100 km from Van Don international airport, and 122 km from Hanoi capital.
Prime location at a marine economic hub, serving the needs of developing socio-economic status of Hai Phong city, the northern coastal region, and the entire country.
Synchronous and modern systems of infrastructure and technologies
GNP Nam Dinh Vu industrial real estate for lease offers numerous exceptional advantages, including:
Flexible rental area with single workshops, allowing businesses to easily expand in the future.
Column-free space and wide internal roads to maximize the usable area.
A system of natural lighting that helps to save energy costs.
Attractive investment incentives from Dinh Vu – Cat Hai Economic Zone, including 10% CIT for the first 10 years, tax exemption for the first 4 years, 50% reduction for the next 9 years, and import-export tax and 0% VAT for export processing enterprises (Source: Hai Phong Industrial Park Management Board).
A support team that accompanies business round the clock.
More notably, when choosing industrial real estate for lease here, GNP Nam Dinh Vu will provide legal advice to facilitate a prompt start for businesses.
The project is expected to be completed in the second quarter of 2023. For detailed advice or to schedule a direct visit to GNP Nam Dinh Vu industrial real estate for lease, please contact our Hotline at +84 789 75 77 88.
Warehouse for lease in Vietnam | Warehouse for rent in Vietnam | Factory for lease in Vietnam | Factory for rent in Vietnam