Outstanding trends in ready-built warehouses
Ready-built warehouses have evolved into an effective and time-saving option for the storage, manufacture, and management of an enterprise's commodities. Here are the top trends in 2023 for ready-built warehouses that businesses want to rent:
Sustainable and environmentally friendly building: The trend of sustainable construction is being more focused on and demanded in the construction sector. Ready-built warehouses can use sustainable technologies and materials, reducing environmental effects and saving resources.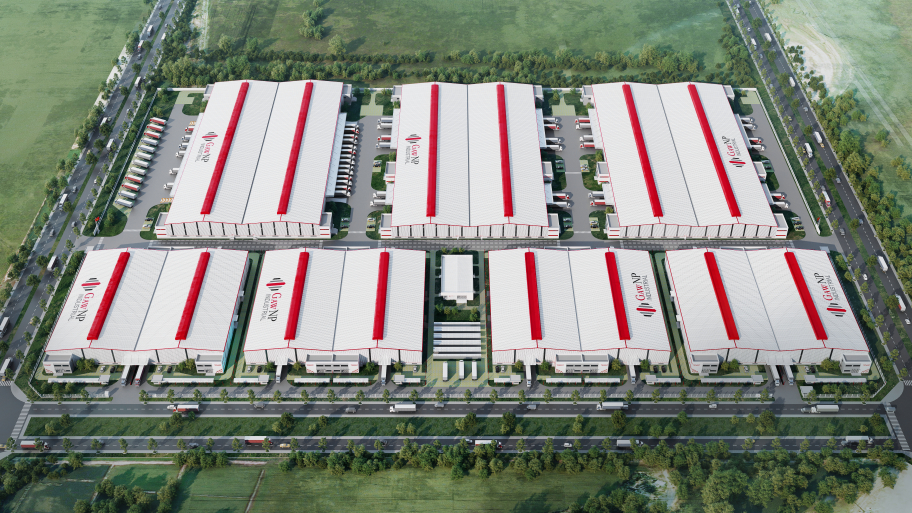 Modules ready-built warehouse development: Modules ready-built warehouse will continue to develop and become a popular trend. The ready-built warehouse modules offer flexibility and time savings during the construction process, as well as allowing firms to simply extend the area while in operation.
Improve product quality and diversity: Built-in warehouses will improve product quality and diversify product lines to fulfill the demands of varied markets by utilizing innovative technologies and processes. This might involve the utilization of innovative building materials, upgraded manufacturing methods, intelligent and automated management systems, and so on.
Meet the various corporate needs: Ready-built warehouse innovation will provide access to multi-sector firms. This not only assists the investor in growing the tenant, but it also allows the tenant to be more self-sufficient in its production and commercial operations.
Market expansion and international integration: In 2023, the ready-built warehouse market will focus on acquiring new technologies that will be suited for local and foreign firms investing in Vietnam in the global supply chain to capitalize on international business prospects.
GNP Nam Dinh Vu ready-built warehouse: High quality criteria for enterprises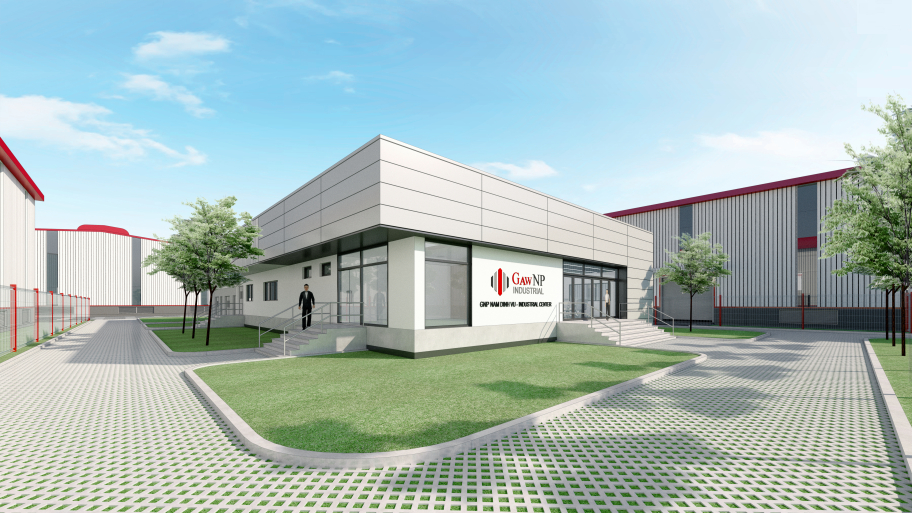 GNP Nam Dinh Vu ready-built warehouse, developed by Gaw NP Industrial, Vietnam's premier industrial property firm, has been a primary choice for enterprises seeking storage space and high-quality manufacturing in Hai Phong and surrounding areas.
Environment-friendly: The GNP Nam Dinh Vu ready-built warehouse satisfies the EDGE standard, which includes strict requirements for environmental friendliness, sustainable development, and, in particular, energy savings in business operations.
Excellent utilities: GNP Nam Dinh Vu ready-built warehouse, designed with exceptional utilities, can deliver several benefits to enterprises renting:
The column-free interior design optimizes storage and manufacturing areas.
Three-phase power supply with a maximum capacity of 200 KVA.

Brick wall 1.2m thick with ventilation door and skylight above.

Security cameras and a 24-hour security crew serve to secure the safety of the enterprise's commodities and equipment.

Complete fire fighting system.
Diverse renting areas: GNP Nam Dinh Vu ready-built warehouse provides a variety of area alternatives to meet the demands and production volume of any enterprise: From modest warehouses with a minimum space of 4,800m2 for small and medium-sized businesses to big areas for international firms.
Dedicated and competent support services: Gaw NP Industrial is devoted to delivering dedicated and competent support services to clients hiring GNP Nam Dinh Vu ready-built warehouse. Throughout the operating process, the company will be completely supported.
Domestic and foreign enterprises interested in renting GNP Nam Dinh Vu ready-built warehouse may contact the Hotline +84 789 75 77 88 right now for further information.
Warehouse for lease in Vietnam | Warehouse for rent in Vietnam | Factory for lease in Vietnam | Factory for rent in Vietnam