Hai Phong's vision to become a leading developed city in Asia and the world
At the end of March 2023, the general planning of Hai Phong until 2040, with a vision to 2050, was approved. The most notable point is that Hai Phong aspired to become one of the leading developed cities in Asia and the world.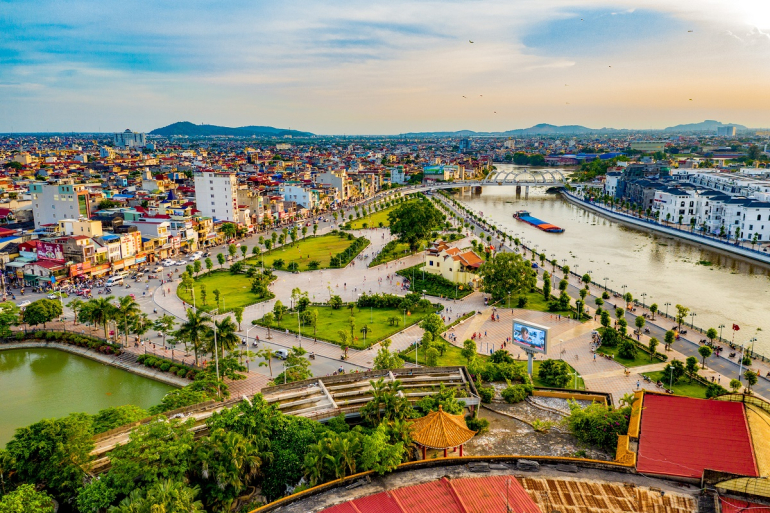 Hai Phong's goal of planning is to establish itself as a center of industrialization and modernization. To achieve this goal, Hai Phong focuses on developing modern industries, logistics, science and technology, and the marine economy. The city also prioritizes the construction of transportation infrastructure to facilitate access to domestic and international markets.
Hai Phong Port ranked 28th among the world's top 100 container ports with the highest cargo throughput
Hai Phong port was ranked among the world's top 100 container ports in 2022 by Lloyd's List, a reputable UK maritime magazine. More specifically, with a cargo throughput of 5.369 million TEUs in 2021, Hai Phong port proudly ranked 28th on the list.
At present, Hai Phong has established direct container ship routes to various Asian countries and the United States. The port has also added new routes to West India and the West Coast of the United States. This demonstrates the diverse transport services available at Hai Phong port, opening up more opportunities for global trade and transportation of goods on an international level.
5 modes of transportation: Hai Phong's competitive edge
Hai Phong is the only city in the North to boast all five crucial modes of transportation, including:
1. Air: Cat Bi International Airport, located 5km from the city center and 6km from Hai Phong port, meets the 4E standards set by the International Civil Aviation Organization (ICAO). The airport serves over 36 domestic and international flights daily.
2. Sea: Hai Phong boasts a network of more than 38 large and small seaports, enabling direct import and export activities to Europe and America without transshipment through third-party countries.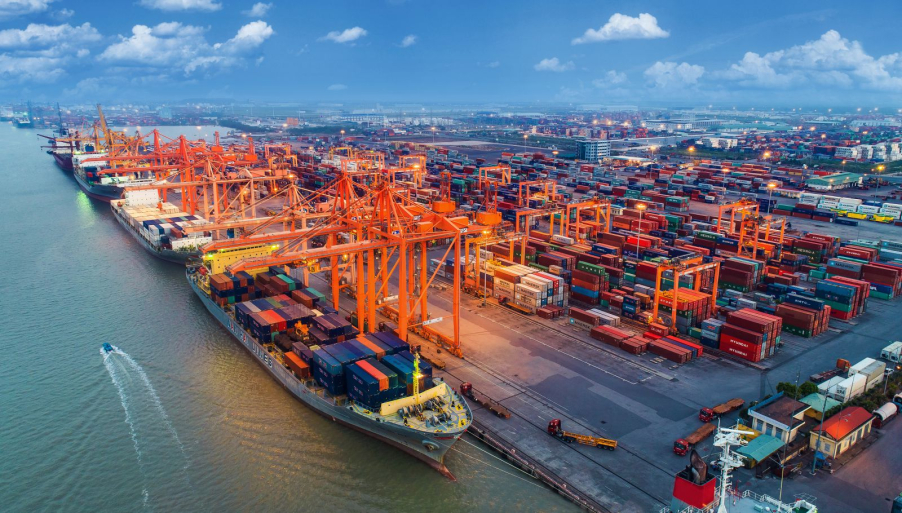 3. Road: The city benefits from several national highways and important routes, including the Hanoi-Hai Phong, Ha Long-Hai Phong, and Quang Ninh-Hai Phong-Ninh Binh coastal highways.
4. : The Hai Phong-Hanoi railway line spans 102km and connects Hai Phong, Hai Duong, Hung Yen, and Hanoi, integrating Hai Phong into the national railway system.
5. Waterways: Hai Phong is home to over 400km of inland waterways, 50 inland ports, six ferries, three pontoon bridges, and numerous large estuaries.
Several tax incentives for businesses
Businesses that rent ready-built factories while investing in Hai Phong can benefit from several attractive tax incentives from the local authorities, including:
Tax incentives: Exemption for the first four years and a 50% reduction for the following nine years.
Corporate income tax (CIT): A flat rate of 10% for the initial ten years.
Import and export tax: Export processing enterprises enjoy tax exemption.
Value-added tax (VAT): Export processing enterprises benefit from a 0% VAT rate.
Additionally, the Ministry of Finance is considering a proposal to reduce the VAT rate from 10% to 8% until the end of 2023, which, if approved, will further benefit businesses investing in Hai Phong.
The ready-built factory for lease market in Hai Phong is thriving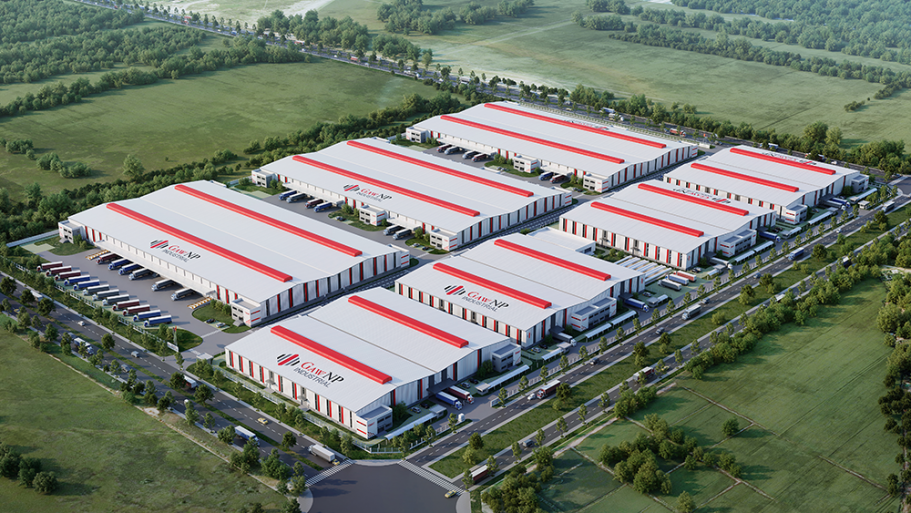 With the prime location and well-developed transport and logistics infrastructure, the ready-built factory for lease market in Hai Phong is strongly growing, attracting the attention from both domestic and foreign businesses.
Notably, the GNP Nam Dinh Vu ready-built factory property has significantly contributed to the investment potential of Hai Phong.
Strategic location within one of the largest industrial zones in Hai Phong.
Smart design ensures maximum usable area, ventilation, and natural light, meeting EDGE green standards.
Flexible leased areas that facilitate easy expansion.
An adequate infrastructure that caters to a wide range of industries.
For more information about the GNP Nam Dinh Vu ready-built factory for lease property in Hai Phong, please contact our Hotline at +84 789 75 77 88.
Warehouse for lease in Vietnam | Warehouse for rent in Vietnam | Factory for lease in Vietnam | Factory for rent in Vietnam