The largest seaport free trade zone in Vietnam
The Xuan Cau industrial park and non-tariff zone on Cat Hai Island, spanning an area of 752 hectares and a total investment capital of 11,110 billion VND, have received official approval for development. The investor behind this project is Xuan Cau – Lach Huyen Investment Joint Stock Company. Once completed, the project will allocate 369 hectares for the industrial production zone and 173 hectares for warehouses and logistics services, making it the largest seaport free trade zone in Vietnam.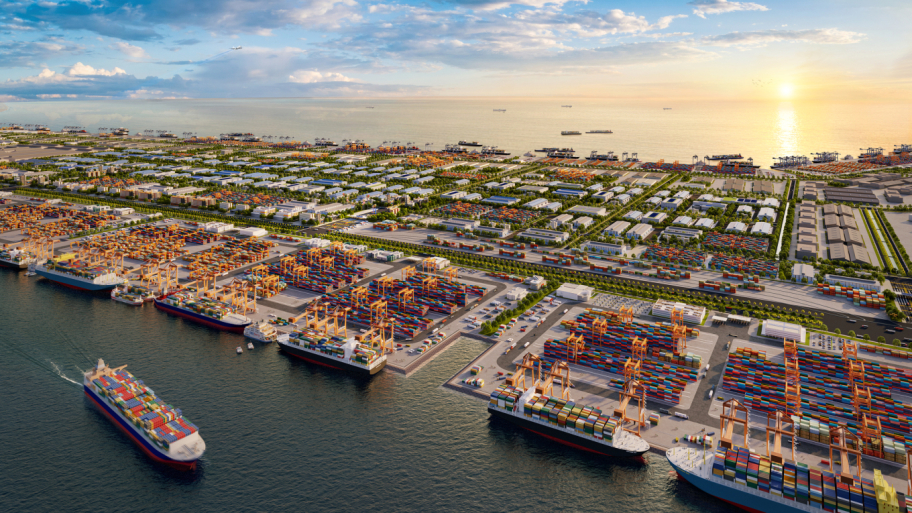 Strategically located in close proximity to the Lach Huyen deep-water port, the Xuan Cau industrial park and non-tariff zone will join the Lach Huyen seaport in contributing to the development of a modern and well-equipped seaport for Hai Phong. Notably, the project will be able to accommodate container ships weighing up to 150,000 DWT.
The Xuan Cau Industrial Park and Non-Tariff Zone project is anticipated to attract leading global businesses specializing in shipping and logistics, thereby establishing a new transshipment center for Hai Phong and the entire country. Furthermore, the project aims to attract foreign direct investment (FDI) into Vietnam and is expected to generate employment opportunities for approximately 40,000 to 50,000 workers.
The Xuan Cau industrial park and non-tariff zone will offer various incentives for businesses, including:
Exemption of import and export taxes for goods exported from the zone.
Exemption of value-added tax and excise tax for transactions involving foreign countries and within non-tariff zones.
Support and access to policies provided by local authorities, including refined business procedures.
This project has received government approval under Decision No. 535/QD-TTg dated April 1, 2021, and will be executed in three phases. Phase one is projected to be completed by 2025, followed by phase two in 2030, and phase three in 2033.
Investment opportunities in Hai Phong, Vietnam
Hai Phong is emerging as an appealing investment destination for foreign businesses seeking to expand their operations and invest in Vietnam due to the following reasons:
The strategic goal of becoming a leading city in Asia
Under the adjusted general plan for the period up to 2040, with a vision to 2050, Hai Phong aims to transform into an industrialized and modernized city. The city is placing significant emphasis on developing the marine economy, establishing itself as a prominent hub for domestic and international trades, and aspiring to be part of the leading cities in Asia. In addition to promoting the sustainable development of Hai Phong, this strategic vision will be likely to create a conducive environment for foreign businesses to invest in Vietnam.
Well-developed infrastructure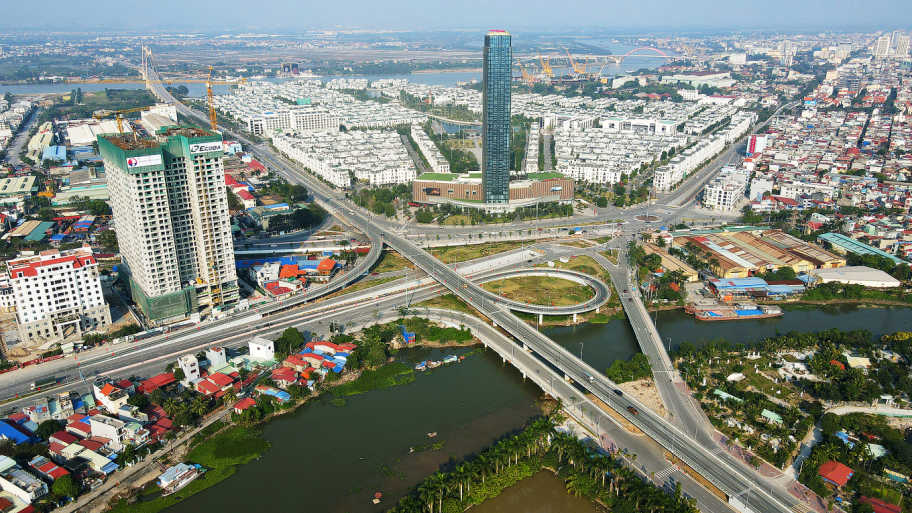 Hai Phong boasts a well-developed and modern infrastructure that caters to the needs of foreign businesses. Along with the upcoming completion of the Xuan Cau industrial park and non-tariff zone, the city is also home to two important seaports: Lach Huyen deep-sea port and Cat Ba port, which are directly linked to numerous international sea routes. Such infrastructure will offer foreign businesses convenient access for importing, exporting, and transporting goods on a global scale.
Furthermore, Hai Phong is also developing warehouses and logistics systems to create a favorable environment for efficient transportation of goods and seamless logistical operations.
The thriving market of industrial real estate for lease properties
Hai Phong has acknowledged industrial real estate as a strategic sector for attracting foreign direct investment (FDI) into Vietnam. The city has made significant investments in the planning, construction, and management of modern industrial parks and clusters that meet international standards. The GNP Nam Dinh Vu ready-built warehouse property is a prime example.
As an ideal ready-built warehouse and factory property for businesses of all sizes, GNP Nam Dinh Vu is designed with modern features, including column-free interiors to maximize usable space, impressive heights of up to 10 meters, ventilation doors and skylights, fireproof walls, round-the-clock security, and a state-of-the-art camera system. GNP Nam Dinh Vu is particularly well-suited for foreign businesses seeking to invest in Vietnam across industries such as mechanical engineering, high technology, electronic components, chemicals, cosmetics, etc.
If you would like to invest in Vietnam and particularly in Hai Phong, please contact our Hotline at +84 789 75 77 88 for further assistance.
Warehouse for lease in Vietnam | Warehouse for rent in Vietnam | Factory for lease in Vietnam | Factory for rent in Vietnam