LG Innotek Vietnam Signs MOU to Raise Over $1 Billion in Capital in Hai Phong
On June 26, the People's Committee of Hai Phong City granted Innotek Vietnam Hai Phong Co., Ltd. the certificate of capital increase adjustment. Six days earlier, LG Innotek Vietnam signed a Memorandum of Understanding that will raise the project's investment capital by $1 billion, increasing the total investment to $2,051 billion. The project will be carried out from 2023 to 2025.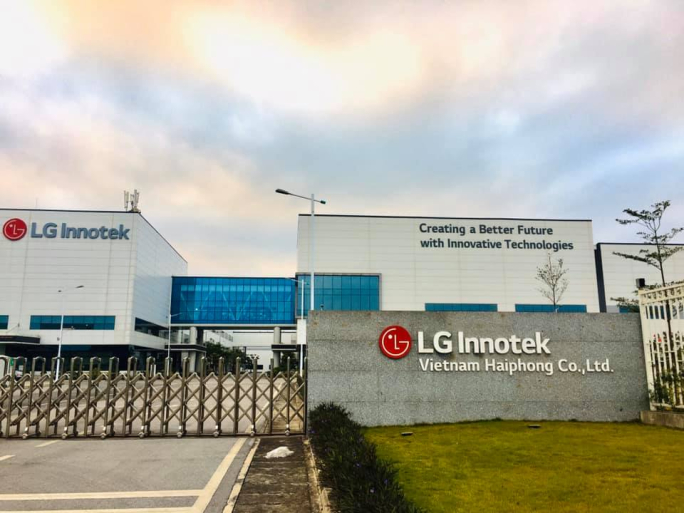 Currently, LG's initiatives in Haiphong are critical to the province's economic development. LG Group, in particular, has spent up to $7.24 billion in Hai Phong 7 projects (LG Electronics, LG Display, LG Innotek, LG CNS, LG Chemical – 2 projects, LG International) and 50 satellite firms totaling up to $7.24 billion.
In terms of business performance, LG Group's total export turnover reached around $50.6 billion, accounting for approximately 43% of the city's total export share. The annual growth rate of LG is predicted to be 72%.
LG Innotek Vietnam's plan to boost capital by more than $1 billion in Hai Phong is a significant step towards expanding manufacturing operations, increasing competitiveness, and contributing to local economic development:
Expansion of production operations: The capital increase enabled LG Innotek Vietnam to expand its scale and manufacturing capabilities in Hai Phong, which could include expanding existing factories, investing in new technology and equipment, and increasing production capacity to meet market demands.
Increasing competitiveness: By raising funds, the business is able to increase product quality, upgrade technology, and expand research and development capacities.
Contributing to local economic development: LG Innotek Vietnam's choice to raise funds in Hai Phong has the potential to deliver the region numerous economic advantages. Expanding production and investing in infrastructure can generate prospects for the growth of leased factories and warehouses, jobs for local residents, and contribute to the area's economic development.
Possibilities for industrial real estate
LG Innotek Vietnam may need to increase its manufacturing area and install new production lines, as well as enhance cooperation with supply companies and partners, which will result in multiple financial prospects.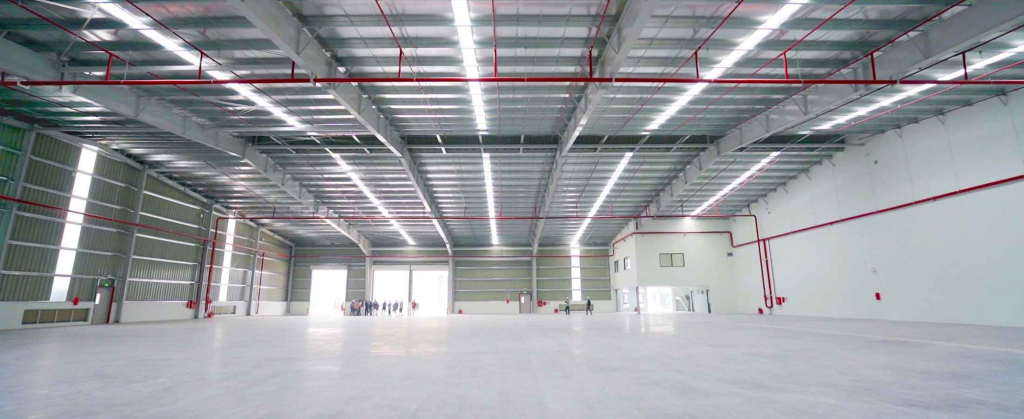 Businesses that are interested in renting industrial land for growth, as well as chances to collaborate with LG Innotek Vietnam, may look into the GNP Nam Dinh Vu project in Hai Phong.
GNP Nam Dinh Vu, one of Gaw NP Industrial's significant rental industrial real estate projects, has been invested in and is equipped with exceptional infrastructure:
Advantageous location: GNP Nam Dinh Vu industrial property for rent is located in Nam Dinh Vu industrial park, making it easier to transport domestic and international commodities and seek possibilities to collaborate with major corporations.

Intelligent design: There is no column within for maximum usage space. 1.2m brick wall with ventilation door and metal cladding with skylight above; floor load capacity 3 tons/m2 for warehouse and 2 tons/m2 for factory; power supply 200 KVA/unit for warehouse and 600KVA/unit for factory…

Complete infrastructure: clear internal roads, numerous access gates, modern fire protection, authorized wastewater treatment system, 24-hour surveillance camera, garage…

Tax incentives: Exemption from VAT and import charges for the first four years, followed by a 50% decrease for the next nine years.
Businesses interested in learning more about industrial property for rent GNP Nam Dinh Vu could contact the Hotline +84 789 75 77 88 right away for more information.
Warehouse for lease in Vietnam | Warehouse for rent in Vietnam | Factory for lease in Vietnam | Factory for rent in Vietnam