LG is increasing its investment in Hai Phong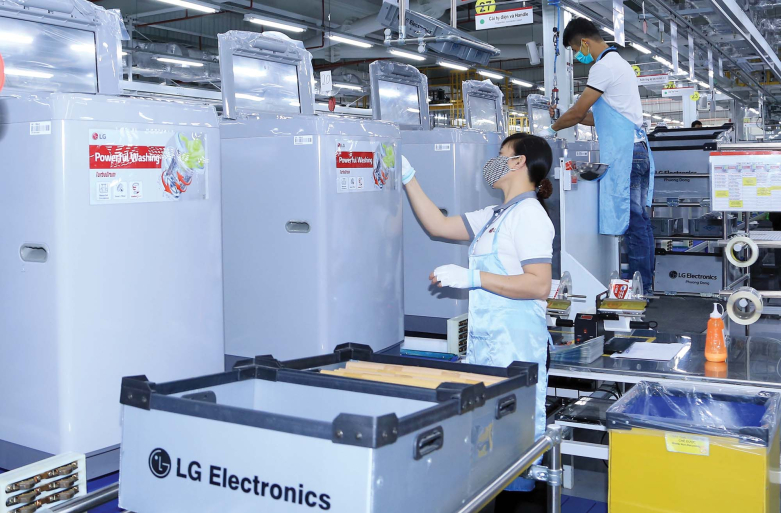 At the meeting, the two leaders exchanged views on the promotion of LG Group investment projects in Hai Phong, including the following highlights:
LG Electronics met with the Hai Phong government to discuss eliminating obstacles, challenges with building space, and political issues in order to develop the project in the Port City in the most advantageous way possible. The Hai Phong government recommended Vehicle Solutions, and LG Electronics is interested in developing centers as well as social housing projects, as well as housing for Hai Phong workers.

Hai Phong is regarded as the major, primary production location, with the task of spreading to other LG facilities situated in several locations throughout the world. According to LG Electronics' CEO, Haiphong will be the company's primary production base worldwide.

Kim Myung Kyu, Vice President of LG Display, stated that the H3 factory in Hai Phong would be formally opened in July 2023, and that high-tech IT goods will be manufactured and marketed as soon as possible.
LG has already invested $8.24 billion in Hai Phong with a total of seven projects: LG Electronics, LG Display, LG Innotek, LG CNS, LG Chemical, and two additional LG International projects.
Hai Phong – Smart City Economic Development Model
During its mission, LG Korea recalled its collaboration with Haiphong City to assist the development of a smart city, which is integrated with the project's expansion.
The Hai Phong administration expressed delight at the decision to increase investment in the city, as well as the request that LG expedites the implementation of agreed agreements, create circumstances for Hai Phong to build its economy, and improve human resource training.
LG brought in a new era of economic prosperity for the Port City. The Hai Phong superstructure has definitely been renovated, and LG's investment has provided employment for thousands of people.
Hai Phong promised to offer advantageous conditions for LG Group in terms of political stability, clearance, and human resource assistance, allowing LG to increase manufacturing locally.
Benefits of the Hai Phong rental industrial property market
LG's investment of more than $8 billion has helped the Haiphong economy and, in particular, the rental industrial property sector.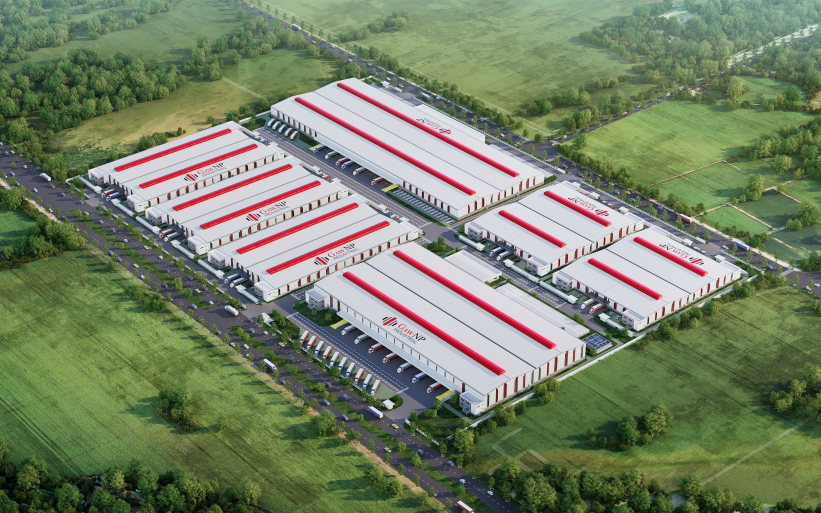 The rental industrial property market is currently thriving in Hai Phong, which generally includes the GNP Nam Dinh Vu project held by Gaw NP Industrial Investor. Foreign companies that invest in Vietnam may be able to tackle the challenging issue of space. Businesses would benefit greatly from choosing GNP Nam Dinh Vu renting industrial property in particular:
Advantageous location: GNP Nam Dinh Vu is a prime site for transportation and freight traffic, located around 16 kilometers from the city center and 130 kilometers from Noi Bai International Airport.
Diverse kinds of leasing areas: GNP Nam Dinh Vu provides a range of leasing area possibilities. New businesses looking to expand in Vietnam can pick a minimum leasing space of 4800 m2. At the same time, it is simple to later extend using nearby blocks.
Excellent technological specifications: GNP Nam Dinh Vu Rental Industrial Property is designed to suit the production criteria of a variety of businesses, including:
Column-free design provides a larger area of use.

The factory is 9.5m tall, and the office is 2.8m tall. The 3-phase power supply with a maximum power of 200 KVA/unit is highly beneficial for the operation process.

Internal roadways are clean, and up to six access gates are available.

The awning is rather lengthy, making it ideal for products import and export.

An up-to-date wastewater treatment system is installed, as is a fire prevention and fighting system.
Foreign enterprises seeking industrial property for rent in Hai Phong may call the Hotline +84789757788 for assistance.
Warehouse for lease in Vietnam | Warehouse for rent in Vietnam | Factory for lease in Vietnam | Factory for rent in Vietnam