Why is Hai Phong a magnet for investors?
As one of the top recipients of FDI capital in the country, Hai Phong is always an attractive destination for both local and global investors due to the following reasons:
Positive economic growth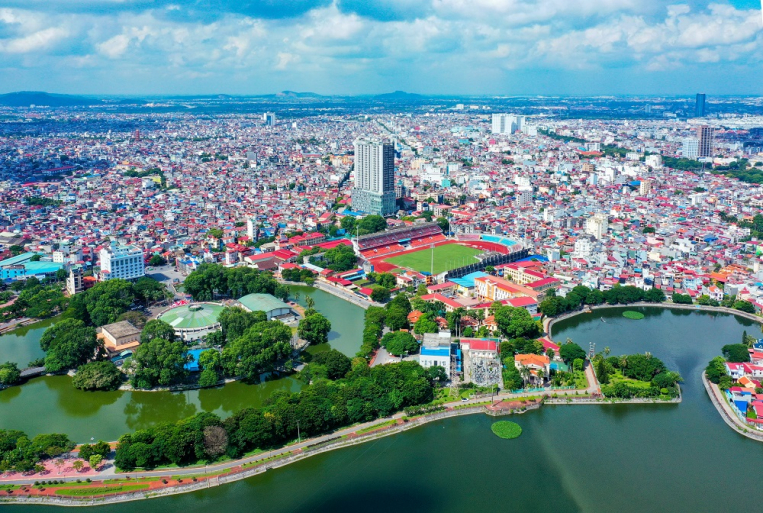 According to the Statistics Department of Hai Phong City, the economic growth rate of Hai Phong in 2022 is 1.5 times higher than the national average. To be more specific:
Its Gross Regional Domestic Product (GRDP) figure in 2022 is estimated to increase by 12.32% year over year, which helps Hai Phong rank 8th across the country and 2nd in the Northern Delta.
Its Index of Industrial Production (IIP) increases by 14.56% year over year.
Its annual average Consumer Price Index (CPI) in 2022 rises by 3.47%.
The total realized investment capital in Hai Phong in 2022 is estimated to increase by 12.04% year over year, in which the amount of Foreign Direct Investment is estimated to increase by 19.38%.
(data as of December, 2022)
Advantageous geographical location
Hai Phong has huge advantages as a logistics hub with its prime location and diverse transportation systems, including seaports (Dinh Vu port, Hai Phong port, Lach Huyen port, Cat Hai port), an airport (Cat Bi International Airport), railways (North-South railway, Hai Phong – Quang Ninh railway) and roadways (National Highway 5A, National Highway 18, and Ha Noi – Hai Phong Expressway).
Such a strategic location greatly facilitates logistics services, for example, transporting raw materials or products to neighboring provinces and foreign countries.
Upgraded infrastructure system
The Prime Minister has just issued a Decision to approve Hai Phong City's development plan for the period of 2021 – 2030 with a vision to 2050, in which Hai Phong aims to be a modern industrial city, maritime economic center, and logistics hub of the whole country.
At the moment, Hai Phong concentrates its efforts on developing infrastructure to promote logistics services. Specifically, the seaport and deep-water port are heavily invested to keep up with recent development trends in local and global maritime transport, while meeting the demands in the Northern region's import and export activities.
GNP Nam Dinh Vu – Remarkable industrial real estate for lease in Hai Phong
Strategically located in Nam Dinh Vu Industrial Park (Hai Phong), the industrial real estate for lease project named GNP Nam Dinh Vu specializes in leasing factories and warehouses in varied locations to serve the needs of manufacturers and businesses.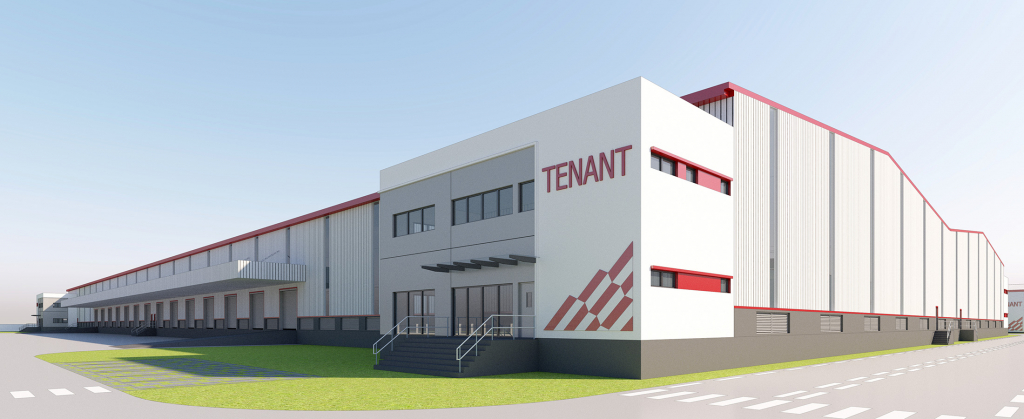 GNP Nam Dinh Vu – the industrial real estate for lease – has several strengths, including:
Optimal and safe building design for manufacturing processes and working environment: The entire pre-built factory area is optimized for efficiency with a column-free structure, modern fire protection systems, etc. In addition, all floors and partitions are designed to meet safety regulations.
Readily available technical infrastructure and facilities at Nam Dinh Vu Industrial Park: Leasing an area in GNP Nam Dinh Vu means you can take advantage of the infrastructure and facilities there, which include a 200-hectare Seaport and Logistics area with 7 containers and general cargo berths, wide paths designed for convenient goods transportation, etc.
Tax incentives: Since GNP Nam Dinh Vu is located in a non-tariff zone, tenants here will be exempt from corporate income tax for the first four years and eligible for free land use levy.
In addition, businesses that lease an area at GNP Nam Dinh Vu can flexibly choose to operate as an export processing enterprise (EPE) or a normal enterprise (Non-EPE).
Choosing industrial real estate for lease at GNP Nam Dinh Vu allows businesses to save costs and go into operation more quickly. Contact us via our hotline at +84 789 75 77 88 for more information!
Warehouse for lease in Vietnam | Warehouse for rent in Vietnam | Factory for lease in Vietnam | Factory for rent in Vietnam