Geographical location
Strategically located at the center of the North Central region, Ha Nam is an intersection of key transportation routes. The province provides convenient access to neighboring areas such as Hanoi, Hai Phong, Bac Ninh, Bac Giang, Thai Nguyen, etc. More notably, due to the ideal location between the two major economic centers of Hanoi and Hai Phong, Ha Nam greatly facilitates the activities of transporting and trading goods.
50 kilometers away from the capital city of Hanoi
80 kilometers away from Noi Bai International Airport
130 kilometers away from Cat Bi International Airport
120 kilometers from Lach Huyen deep-water port
130 kilometers from Hai Phong port
Transportation infrastructure
Ha Nam has a well-connected transportation system with neighboring areas and provinces across the country, including roadways, railways, and airways. To be more specific, Ha Nam is home to two major highways, namely the Hanoi – Hai Phong highway and the Noi Bai – Lao Cai highway, the Hanoi – Nam Dinh – Thanh Hoa railway, and a number of national highways, etc.
Potential fields for investment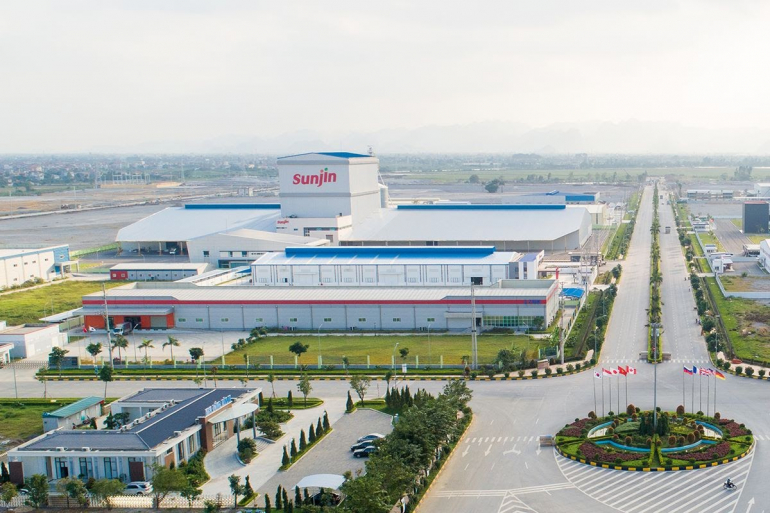 The potential industries for investment in Ha Nam include mechanical engineering, assembly, automobile and motorcycle manufacturing, electrical and electronic equipment, supporting industries, and new materials. Moreover, in 2021, the Prime Minister added Ha Nam Hi-tech Park in the master plan to develop hi-tech parks through 2020, with a vision toward 2030.
Ha Nam Hi-Tech Park, with a planned area of 663.19 hectares, is poised to attract investment in cutting-edge fields such as artificial intelligence, biotechnology, medicine, electronic and semiconductor technology, and new materials upon its launch.
Policies and tax incentives
Ha Nam always strives to create the best conditions for those investing in the province. It has implemented various favorable policies to encourage investors while minimizing financial risks:
For general industries: A 2-year tax exemption and a 50% reduction of current taxes for the following 4 years.
Special industries (with revenue and profit): Up to 4 years of tax exemption and a 50% reduction of current taxes for the next 9 years.
Special industries (with revenue but no profit): Up to 3 years of tax exemption, and free taxes for the next 4 years.
An overview of warehouses for lease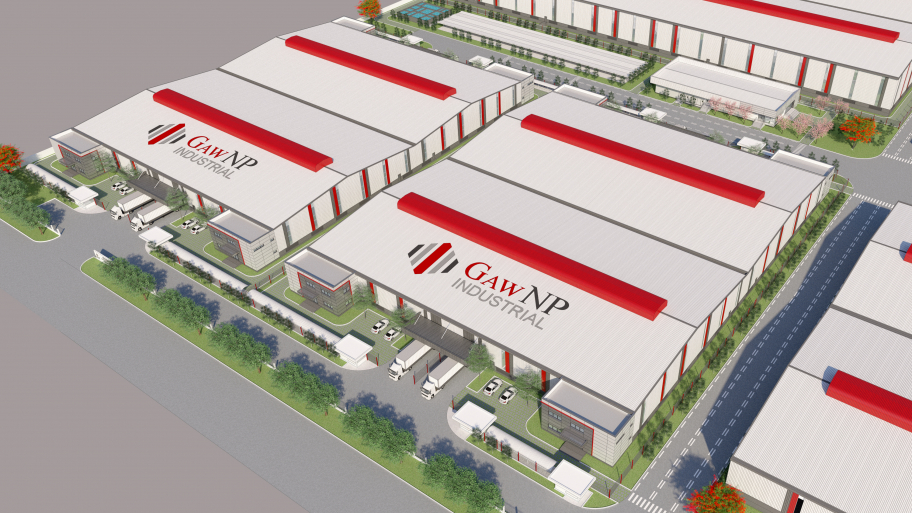 In recent years, the market of warehouses for lease has witnessed significant growth.  High-class warehouses have been built to meet the needs of investors in Ha Nam. These warehouses typically cover a large area and are fully equipped with modern utilities such as electricity, water, internet, security, and fire prevention to ensure smooth production and operations of businesses.
One of the most notable projects in this area is the warehouses for lease at GNP Dong Van 3. Situated in a prime location within Ha Nam province, the warehouses here are designed to cater to the needs of a wide range of industries:
The interior column-free design maximizes the usable space and production area.
The maximum roof height of 10m allows better air circulation, creating an open space and facilitating the movement and storage of goods.
The maximum floor load of 3 tons/m2 is suitable for heavy industries.
Fixed partitions are coated with fireproof materials to ensure safety for the entire warehouse.
Ventilation systems on both sides help ventilate and cool the air within the warehouse.
The security and fire protection systems operate 24/7 and meet standard requirements, ensuring the safety of goods and business assets.
An energy-saving EDGE Certificate helps to reduce power consumption costs.
The warehouses for lease at GNP Dong Van 3 can operate flexibly under EPE or Non-EPE, which meets the diverse needs of businesses.
For further information about warehouses for lease at GNP Dong Van 3, please contact our Hotline at +84 789 75 77 88.
Warehouse for lease in Vietnam | Warehouse for rent in Vietnam | Factory for lease in Vietnam | Factory for rent in Vietnam