1. Strategic location and convenient transportation
Ha Nam boasts a strategic location in the center of the North Central region, adjacent to Hanoi Capital and major cities like Hai Phong, Hung Yen, Thai Binh, Ninh Binh, Nam Dinh, and Hai Duong. The province is also traversed by crucial transportation routes, including the Noi Bai-Lao Cai expressway, National Highway 1A, and the North-South railway, spanning nearly 50km, which offer diverse and efficient options for transportation.
Therefore, renting a ready-built factory in Ha Nam allows businesses to transport goods to nearby big cities with ease.
2. Reasonable rental rates for ready-built factories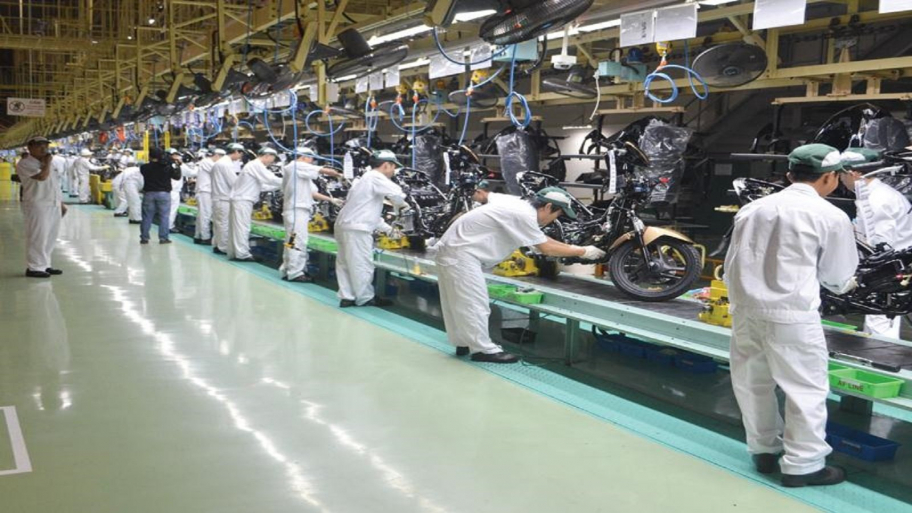 Compared to neighboring areas like Hanoi, Hai Phong, and Hung Yen, the rental price for ready-built factories in Ha Nam is typically more affordable. This is due to the fact that it is typically cheaper to invest in operations and infrastructure in Ha Nam than in its neighboring areas.
To be more specific, the rental price for a ready-built factory in Ha Nam typically varies between 20,000 to 70,000 VND/m2/year, depending on its location, size, facilities, and the degree of construction completion. Phu Ly City, Duy Tien Town, and Kim Bang District are areas with higher rents due to their advantageous location and strong economic growth. It's worth noting that rental prices may also be influenced by the lease term and conditions specified in the rental contract.
3. Favorable business environment
Ha Nam is known for having a stable and favorable business environment in Vietnam, with the local government prioritizing investment attraction and economic development. The province boasts well-developed infrastructure, as well as a heavily invested education and training system to meet the human resource needs of domestic and foreign businesses in the area.
Ha Nam province is also committed to improving the business environment by refining administrative procedures, enhancing transparency in information, strengthening connections with international organizations, simplifying procedures for granting work permits to foreigners, establishing support centers, signing cultural exchange agreements, promoting joint investment with Korea, Japan, etc.
4. Various industrial parks
Up to now, Ha Nam province is home to a significant number of industrial parks, export processing zones, and industrial clusters that are currently operational under the approval of the Prime Minister. These include Dong Van Industrial Park I, II, III, IV, Hoa Mac, Chau Son Industrial Park, Thai Hoa Industrial Park, and Thanh Liem Industrial Park, which all meet high technical standards. Additionally, the government has recently approved the expansion of four new industrial parks in Ha Nam province, which will be included in the Industrial Park Development Plan in Vietnam.
By renting a ready-built factory for lease in Ha Nam, businesses can take advantage of modern facilities such as electricity, water, drainage, security, fire protection, and wastewater treatment systems. Moreover, businesses can easily connect and partner with other companies that are actively operating in the industrial parks in the region.
5. Quality ready-built factories on the market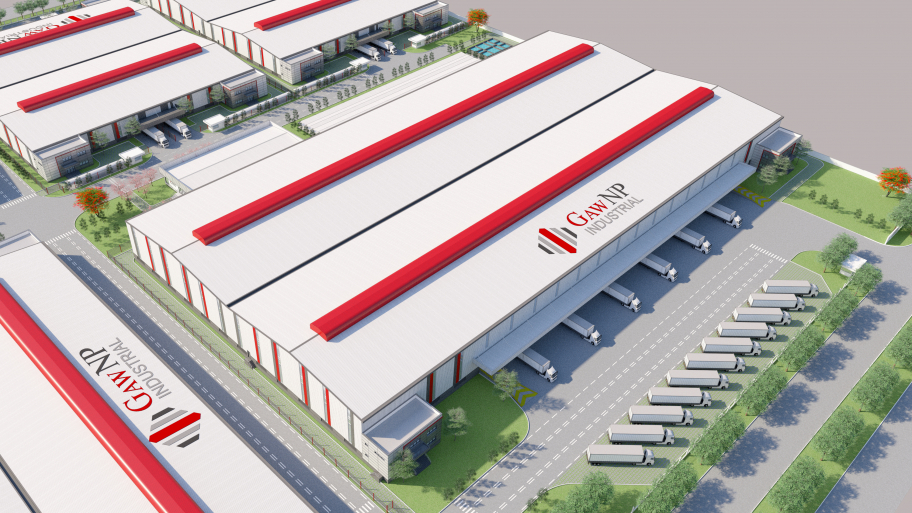 The ready-built factory market in Ha Nam is currently thriving, with numerous investors continually investing in the area. One notable project is the GNP Dong Van 3, located in Dong Van III Industrial Park, which is invested by Gaw NP Industrial.
According to the plan, ready-built factories at GNP Dong Van 3 are scheduled to commence operations from the fourth quarter of 2023. By renting a factory at GNP Dong Van 3, businesses can leverage various benefits, such as:
The factory features column-free design to maximize space.
The maximum roof height is 6.5m.
The maximum floor load is 2 tons/m2.
Fixed partitions are covered with a safe fireproof layer.
Ventilation systems are installed on both sides of the plant.
The security system and automatic fire protection operate 24/7.
The factory has an energy-saving certificate (EDGE Certificate).
Other facilities include a wastewater treatment system, truck parking, car park, etc.
More notably, renting a ready-made factory in GNP Dong Van 3 qualifies businesses for tax exemption for the first 2 years and a 50% tax reduction for the next 4 years according to Ha Nam province regulations.
If you would like to learn more about the ready-built factory market in Ha Nam or the GNP Dong Van 3 project, please don't hesitate to contact our Hotline at +84 789 75 77 88.
Warehouse for lease in Vietnam | Warehouse for rent in Vietnam | Factory for lease in Vietnam | Factory for rent in Vietnam