Many large corporations have selected Vietnam as their Asian investment target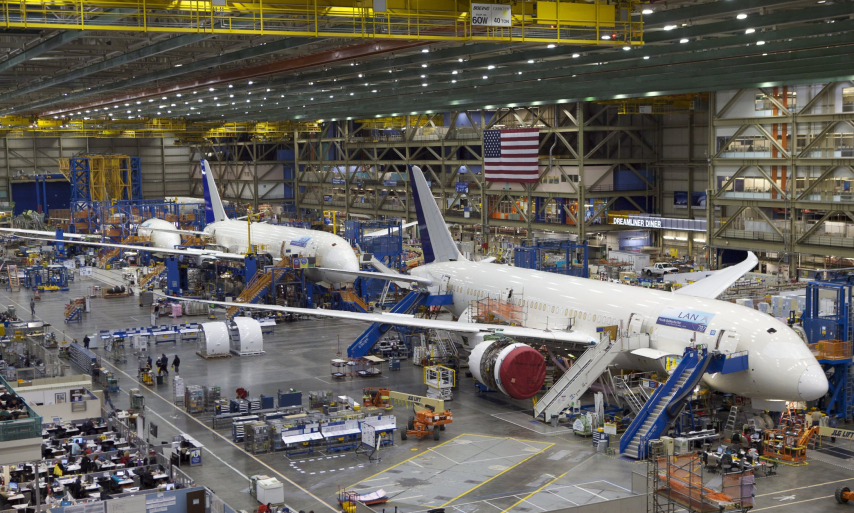 According to the Foreign Investment Agency, FDI reached around 10.86 billion USD in the first five months of 2023, a rise of 10.6% over the first four months of the year and 92.7% in the same period last year. Among these, the "landings" of huge international businesses were notable.
Boeing, the world's biggest aircraft maker, has formally launched an office in Hanoi, promising long-term supply collaboration and expanding relationships with Vietnamese airlines. Boeing Corporation currently has seven suppliers in Vietnam, including 1 Vietnamese supplier.

In the field of commercial services in Japan, Aeon Vietnam Group: According to the growth strategy, Aeon Vietnam Group will continue to establish large-scale commercial centers in cities with developed economies in Vietnam. concentrating in the capital Hanoi, Ho Chi Minh City, and Da Nang during the next 3 to 5 years.

Nestle has also committed to increasing the production capacity of coffee processing and exporting operations in Vietnam. Nestle, in particular, is committed to assisting Vietnamese farmers – their crucial partners by sharing technology, growing procedures, and sustainable coffee development.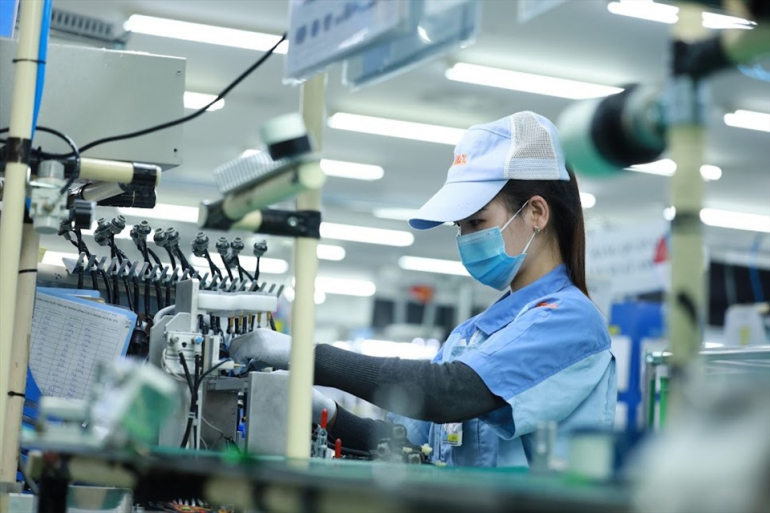 Throughout the years that followed, the government's strategy remained focused on international collaboration and attracting foreign investment for long-term national economic growth. FDI to Vietnam is now a large market share permitted by the government, allowing for the building of infrastructure works to develop the industries in which foreign investment is taking place.
The industrial property market for leasing satisfies the demands of FDI enterprises.
Rental industrial property in Vietnam is presently growing and ready to satisfy the demands of FDI firms, offering several excellent benefits:
1. Prime location: Vietnam's rental industrial real estate is established in industrial parks and high-tech parks with comprehensive infrastructure and convenient transit. This makes it simple for FDI firms to have access to crucial highways, seaports, and airports, easing freight movement and connecting to the worldwide market.
2. Flexibility in manufacturing scale. As FDI firms' production demands develop, it is simple for businesses to extend their area to meet operational expectations.
3. Numerous advantageous tax policies: When FDI firms invest in Vietnam and choose to rent industrial property, they will benefit from preferential tax rates in general in Vietnam as well as private incentives in the locality that the enterprise has chosen as an investment destination.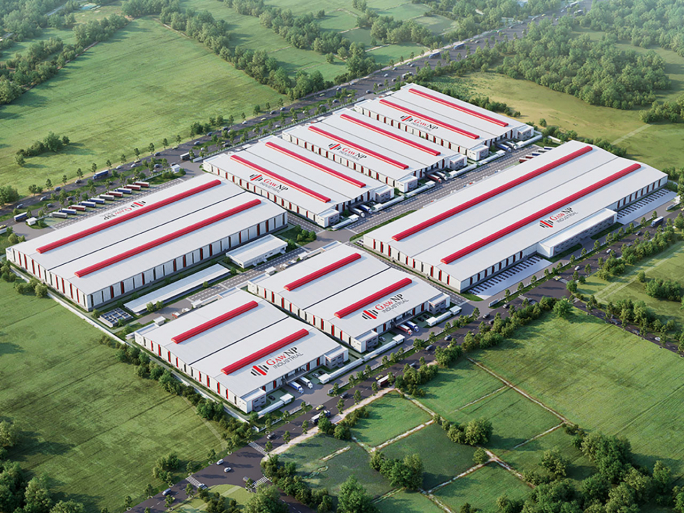 FDI firms considering investing in Ha Nam and surrounding regions could consider industrial property for lease GNP Dong Van 3 by Gaw NP Industrial investor, one of Vietnam's most prestigious foreign investors. For enterprises, the project provides several competitive advantages:
The position is just around 50 kilometers from the center of Hanoi, making it highly accessible to transfer and trade goods.

The workshop is created without columns on the interior, allowing the firm to maximize its utilization of space.

The awning is long, the interior road is clear, and goods can be imported and exported easily.

Floor load of up to 3 tons/m2, fire-resistant wall.

A national standard fire protection system is provided.

Surveillance and security cameras 24/7

Can function as a processing enterprise (EPE) or as a traditional enterprise (Non-EPE).

There are also several more conveniences such as a garage, truck parking, and an ATM.
If FDI firms looking for industrial property for rent in Vietnam need to find GNP Dong Van 3, contact Hotline +84 789 75 77 88 for assistance.
Warehouse for lease in Vietnam | Warehouse for rent in Vietnam | Factory for lease in Vietnam | Factory for rent in Vietnam