Industrial real estate for lease still has an edge over building new factories
According to the Vietnam Association of Realtors (VARS), the prices of industrial real estate for lease have risen by approximately 10% nationwide in comparison to 2021. In particular, the average rental price for the entire country in 2022 ranges from 100 to 120 USD/m2/lease term, with a significant increase to be anticipated in 2023. The report of VARS further indicates that the occupancy rate of industrial zones in the country is currently at about 80%, while it is over 85% of the total area in the South.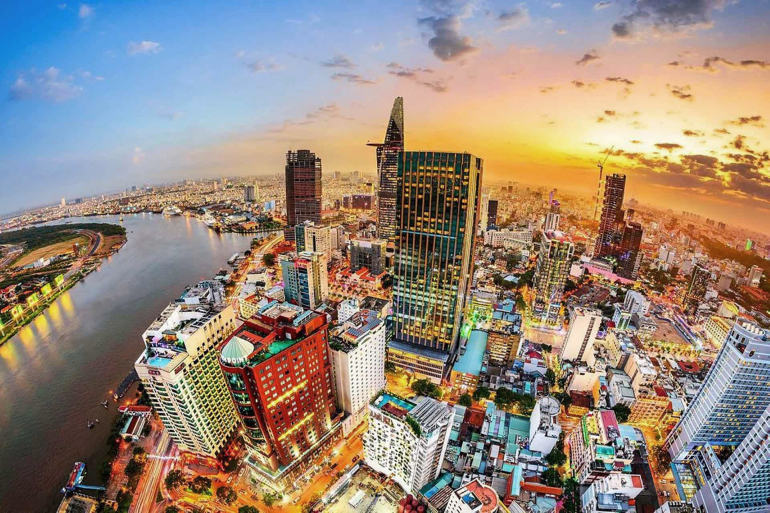 In addition, VARS points out that by the end of 2022, Vietnam had attracted nearly 11,000 foreign direct investment (FDI) projects with a total capital of over $340 billion. With this figure, it can be safe to say that industrial real estate for lease is gaining considerable attention from both domestic and foreign companies.
Renting industrial real estate is more cost-effective than building a new factory
Building a new factory can be challenging for foreign businesses that choose to invest in Vietnam. Apart from the initial investment costs, these businesses also encounter various obstacles related to the regulations and procedures of the host country. As a result, most international investors opt for industrial real estate for lease, which allows them to save costs and leverage many advantages.
Moreover, with a nascent industry, the prices of industrial real estate for lease in Vietnam remain approximately 20-30% lower than those of Thailand and Indonesia. Experts predict that these costs will remain stable for at least the next 5-7 years.
There is a wide range of industrial real estate for lease properties to choose
At present, Vietnam boasts more than 500 planned industrial zones equipped with a range of ready-built factories and warehouses throughout the country. These industrial zones enjoy strategic locations and adequate infrastructure, which enables businesses to go into operations rapidly.
Furthermore, in keeping with its vision and strategy of attracting FDI capital, Vietnam is planning industrial real estate for lease based on regional strengths and sustainable development factors such as ensuring compliance with environmental policies, developing synchronized infrastructure, and improving workforce quality. As a result, foreign businesses enjoy peace of mind when investing in Vietnam.
Government offers the most favorable conditions for businesses investing in Vietnam
Economic recovery and FDI attraction remain to be top priorities of Vietnam. Therefore, the government has made ongoing efforts to upgrade infrastructure, construct high-tech industrial zones meeting international standards, create favorable conditions for businesses that invest in Vietnam, etc.
More notably, when choosing industrial real estate for lease in Vietnam, investors can enjoy various tax incentives. For instance, businesses that rent real estate in Nam Dinh Vu Industrial Park will benefit from tax exemption for the first 4 years and a 50% reduction in corporate income tax (CIT) for the following 5 years, among other incentives.
GNP Yen Binh 2 draws attention as industrial real estate for lease in 2023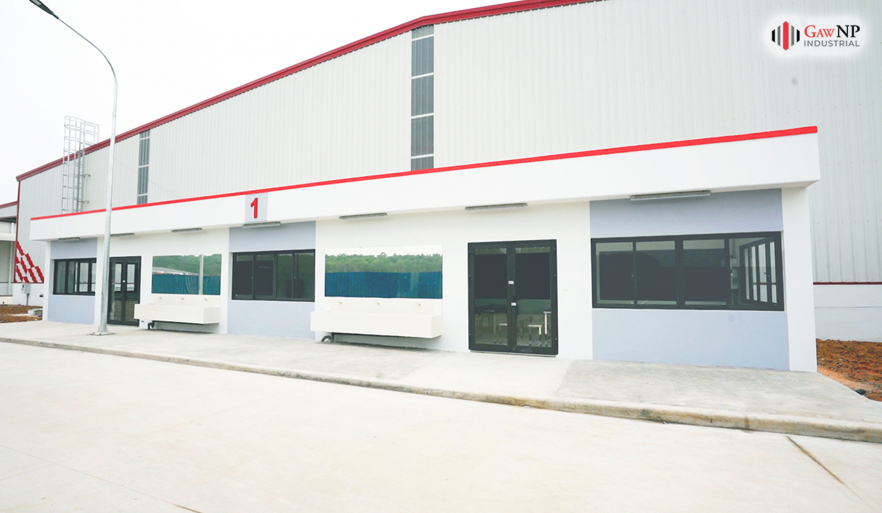 GNP Yen Binh 2 has emerged as one of the most sought-after industrial real estate for lease properties in Thai Nguyen.
At present, GNP Yen Binh 2 is delivering international-quality facilities and infrastructure to tenants, including:
Automatic fire protection systems, which help businesses save on installation costs
Transparent awnings that facilitate the transportation of goods
Natural lighting systems
Additional amenities such as wastewater treatment systems, canteens, public toilets, garages, and one-stop rental services, etc.
Moreover, GNP Yen Binh 2 boasts a prime location in Thai Nguyen, situated right at the transportation hub of Yen Binh, which facilitates the transportation of goods domestically and internationally.
More notably, by signing a contract at this early stage, investors at GNP Yen Binh 2 can benefit from various incentives, such as discount rental prices, flexible payment methods, and legal advisory support when investing in Vietnam.
If you require further information about the industrial real estate for lease at GNP Yen Binh 2, please contact our Hotline at +84 789 75 77 88 for advice!
Warehouse for lease in Vietnam | Warehouse for rent in Vietnam | Factory for lease in Vietnam | Factory for rent in Vietnam