1. The location and size of the ready-built factory
First, it is important to consider the location of the factory. It should be located in an area with convenient transportation for easy delivery of goods to consumers. In particular, the factory should also allow businesses to approach potential customers in the neighboring area.
Mechanical manufacturing is a heavy industry where the operation of machinery emits loud sounds that can affect the lives of surrounding residents. Therefore, when selecting a location for a mechanical manufacturing factory, businesses need to avoid those too close to residential areas. It's essential to note that the national technical regulation on noise requires that the sound pressure level must not exceed 70dBA from 6 am to 9 pm. Any violations against this regulation will result in administrative fines, and the management board must be held accountable.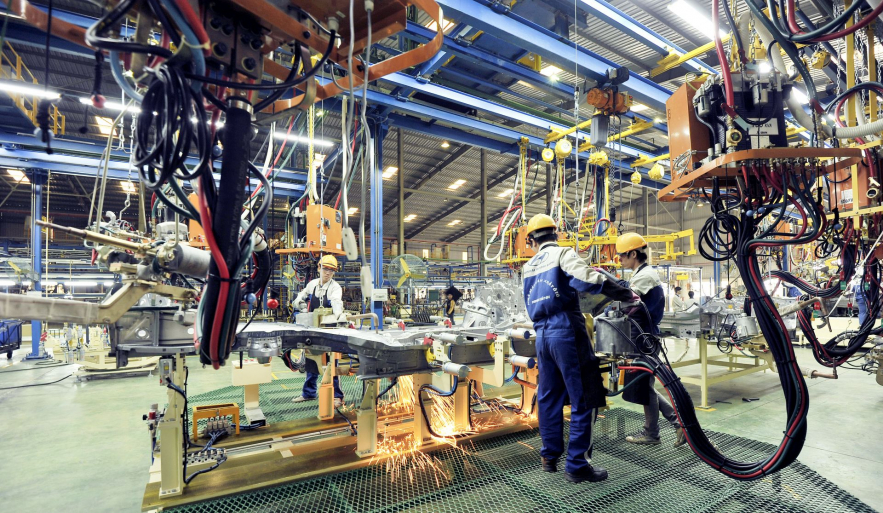 When it comes to choosing a ready-built factory for lease for mechanical engineering, the second important criterion to consider is its size. Businesses must carefully calculate the necessary space based on their production and business needs. If the area is too small, it may limit production capacity. Conversely, if the area is too large, it can incur higher costs and pose difficulties to operations and management.
2. The technical structure of the ready-built factory
Mechanical factories vary by scale, products, and ways of operations. However, to build an efficient mechanical factory, businesses always need to pay attention to its technical structure.
Natural ventilation system: Ensure air circulation, smoke extraction and reduce the temperature in the factory.
Energy system: Supply electricity, water, compressed air, lighting, and other necessary equipment for production activities.
Conveyor systems: include cranes, conveyors, and other conveying devices, which help transfer materials and products from one location to another in the factory.
Wastewater treatment system: Avoid negative environmental impact during production.
Other facilities: Office area, maintenance area, warehouse, canteen, garage, ATM, staff room, etc.
The above factors are what to keep in mind to ensure efficient and safe production activities when renting a mechanical ready-built factory.
3. The pricing and legal support
Businesses should research and compare the average rental prices of factories in their desired area with other available options to find the most reasonable provider. In addition, it is important to take into account other operating costs such as electricity, water, operation, and maintenance.
Furthermore, businesses should also take into consideration the legal support provided by the lessor, such as assistance with business setup, registration for business licenses, etc. These services can help businesses save costs, time, and effort, as well as go into stable operations in a timely manner.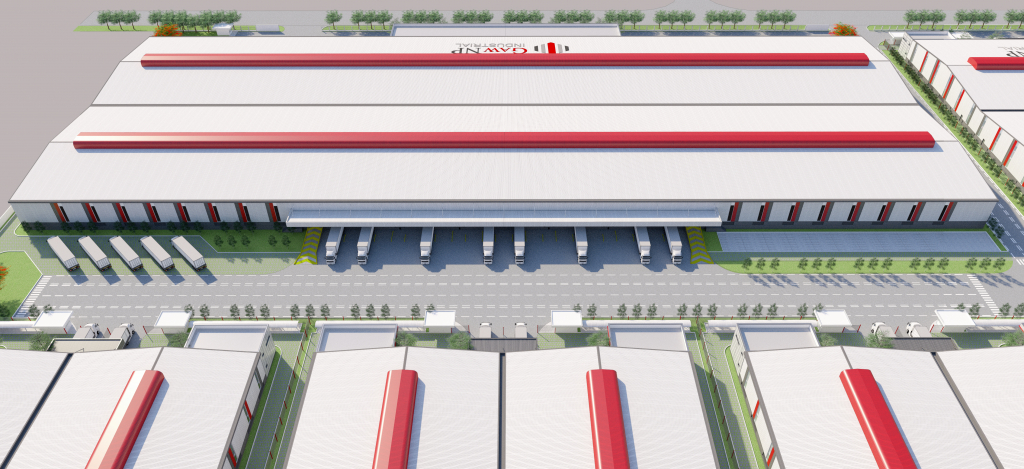 Specializing in providing ready-built factories for lease, Gaw NP Industrial has invested heavily in GNP Dong Van 3 project. This project is located in the Dong Van 3 industrial park, covering an area of 160,000 m2, and boasts numerous advantages such as:
The workshop is column-free to maximize usable space.
The internal road is 15m wide with 6 entrances, facilitating the easy transportation of goods.
The floor has a load capacity of up to 2 tons, the maximum roof height is 6.5m, and the walls are 1.2m thick.
The fire protection system operates automatically 24/24 and meets the required standards.
The project has obtained the EDGE energy-saving certification.
Furthermore, the workshop can flexibly operate as either an Export Processing Enterprise (EPE) or a regular enterprise (Non-EPE). It is also equipped with a wastewater treatment system for an eco-friendly working environment.
For further information regarding the GNP Dong Van 3 ready-built factory for lease project, please contact our Hotline at +84 789 75 77 88.
Warehouse for lease in Vietnam | Warehouse for rent in Vietnam | Factory for lease in Vietnam | Factory for rent in Vietnam