Businesses in the automotive assembly industry
Automotive assembly is a burgeoning sector in Ha Nam province. It is an industry that specializes in the production, assembly, and maintenance of automobiles, motorcycles, and their accessories. More specifically, businesses need to use state-of-the-art equipment, machinery, and technology to create high-quality products. As a result, it necessitates that the warehouse for lease is tailored to meet technical standards for stable operations.
The mechanical assembly industry in Ha Nam province is dominated by major players such as Honda, Yamaha, Toyota, and other auto parts suppliers.
Businesses in the electricity – electronics – information technology industry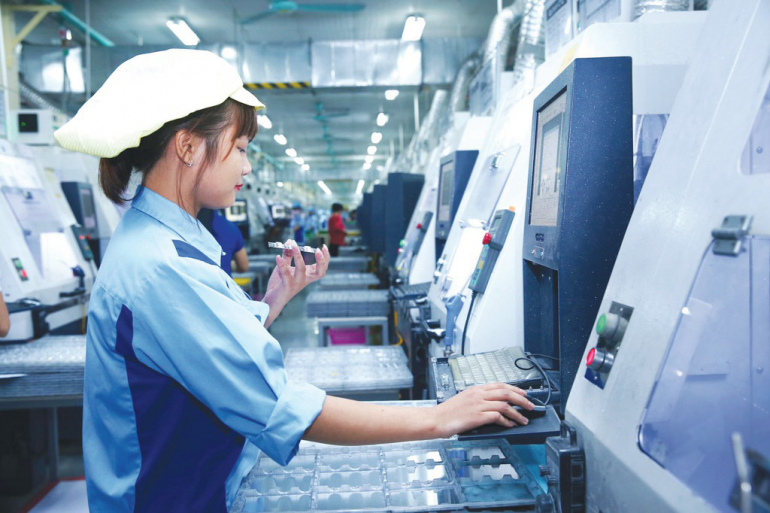 Ha Nam is home to many prominent businesses in the industries of electricity, electronics, and information technology.
For example, Hua Zhuang Electronics (Vietnam) Co., Ltd. was established with an initial investment of 25 million USD. Currently, it is one of the leading manufacturers of keyboards and electronic control modules in Vietnam, supplying products to major brands such as LG, Panasonic, Toshiba, Sharp, Hitachi, Fujitsu, Mitsubishi, Electrolux, and Philips.
Suyin Vietnam Co., Ltd: A manufacturer of various types of electronic connectors for electronic products, with a focus on exporting to markets in Asia and Europe.
Kyung Bang Vietnam Ha Nam Co., Ltd: A manufacturer of electronic components for consumer electronic products, most notably for major brands like Samsung and LG.
Foxconn Ha Nam Co., Ltd: Foxconn is one of the largest electronic component manufacturing companies in the world. It has a factory in Ha Nam, which produces electronic products for famous brands such as Apple, Dell, HP, etc. Lenovo, Nintendo and Sony.
Businesses operating in the electricity – electronics – information technology industry in Ha Nam should opt for ready-built warehouses to save time, costs and enhance manufacturing flexibility. These warehouses come equipped with modern utilities, adequate infrastructure, and guaranteed security systems, thereby saving businesses costs associated with construction and maintenance. Moreover, the leased areas can be adjusted to meet production and storage needs, and are also flexible for expansion when needed.
By choosing ready-built warehouses in Ha Nam, businesses can take advantage of many competitive edges: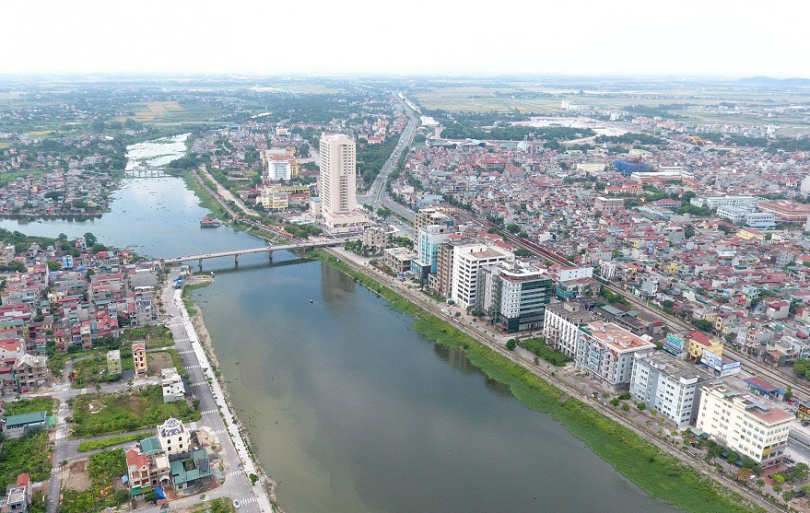 Strategic location: Ha Nam is located in the center of the North region of Vietnam, with easy access to major transportation routes such as National Highway 1A, Noi Bai – Lao Cai expressway, North-South railway, and others, thereby making transportation of goods convenient, fast, and cost-effective.
Rapid economic growth: Ha Nam is one of the provinces with the fastest economic development in the North, featuring numerous large industrial clusters, and attracting a growing number of foreign investors. Renting ready-built warehouses for lease in Ha Nam provides businesses with access to a well-educated workforce, competitive prices, and professional support services.
Reasonable prices for ready-built warehouse rentals: In comparison to other locations in the North, the rental fees for ready-built warehouses in Ha Nam are quite reasonable. As per statistics from real estate websites, the fees of renting ready-built warehouses for lease in Ha Nam range from approximately 1.2 to 3 USD/m2/month, depending on the location, area, quality of existing facilities, and additional amenities.
Numerous tax incentives: Two years of tax exemption and a 50% reduction in taxes for the following four years. These incentives are applicable to general industries.
Automotive assembly businesses looking to rent a ready-built warehouse should consider the GNP Dong Van 3 project developed by Gaw NP Industrial, a reputable real estate developer in Vietnam.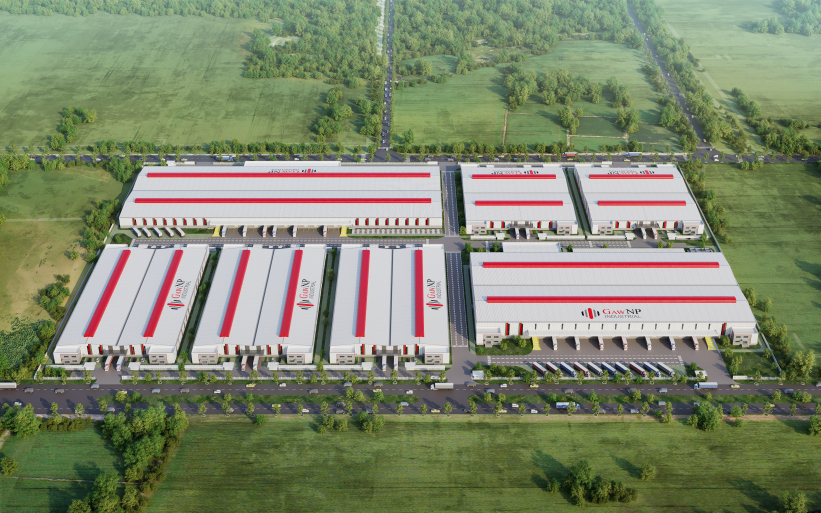 GNP Dong Van 3 is built to meet high technical standards and cater to the specific requirements of various industries. Some of its key features include:
Column-free design.
A maximum roof height of 10 meters.
A maximum floor load capacity of 3 tons per square meter.
Fixed partitions coated with flame-retardant materials.
Ventilation systems on both sides of the factory.
Standard security system and 24/7 fire protection system.
EDGE certificate.
For detailed information about warehouses for lease at GNP Dong Van 3 in Ha Nam, please do not hesitate to contact our Hotline at +84 789 75 77 88.
Warehouse for lease in Vietnam | Warehouse for rent in Vietnam | Factory for lease in Vietnam | Factory for rent in Vietnam