Five powerful nations have "poured capital" into Vietnam in order to grow commerce and manufacturing.
5 prominent nations invest in Vietnam
In the first five months of 2023, foreign firms continued to maintain and expand production and commercial activity in Vietnam. Foreign investors accomplished 926 new licensed investment projects totaling $5.26 billion, 485 capital modification applications, and over 1,278 capital acquisition transactions (source: Ministry of Planning and Investment).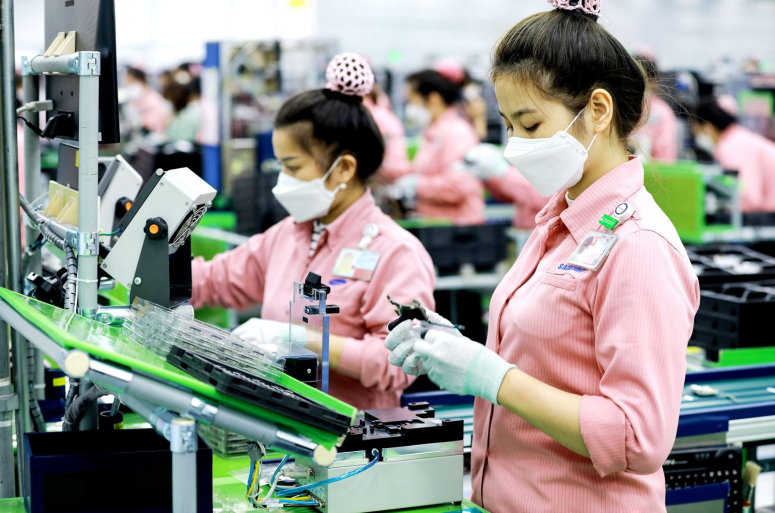 As many as 82 nations and territories invest in Vietnam, with five countries – Singapore, Japan, China, Taiwan, and South Korea – being the "pouring money" names that invest the most.
Singapore led the way with 2.53 billion USD, accounting for more than 23.3% of total investment in Vietnam during the first five months of 2023.

Japan was placed second, accounting for 19.1% of total capital with $2.07 billion.

China came in third with $1.6 billion, or 14.7% of the total.

Taiwan is ranked fourth, with $0.78 billion accounting for 7.2% of the total.

South Korea was rated fifth, with $0.67 billion, or 6.2% of the total.
South Korea leads in terms of project volume not only in terms of fresh investment volume and capital expansion, but also in equity purchases.
According to the Ministry of Planning and Investment, FDI has been invested in 18 of the 21 national economic sectors. Manufacturing led the way with more than US$6.64 billion, accounting for 61.2% of total registered investment.
GNP Yen Binh 1 & 2 Ready-built Factory for Rent – The #1 choice for foreign firms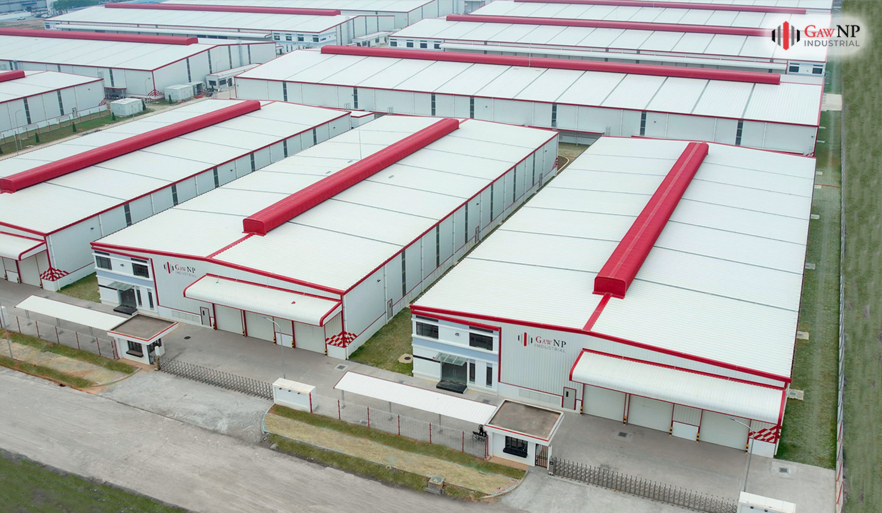 Foreign firms operating in Vietnam desire to discover chances in the North in general and Thai Nguyen in particular, and the ready-built factory GNP Yen Binh 2 is one of the best alternatives.
The project is located in an ideal location in Thai Nguyen province, directly connecting the Northern industrial centers:
It takes only around one hour to deliver products from Thai Nguyen to Hanoi Capital through Hanoi – Thai Nguyen Highway.

The Hanoi-Thai Nguyen route takes only around 30 minutes to get to Bac Ninh logistics.

It takes little more than an hour to reach the Lao Cai border gate via National Highway 1B.

More than an hour away from the port of Hai Phong.

It's around 160 kilometers from Nam Dinh Vu port and takes more than an hour to get there.
Furthermore, GNP Yen Binh 2 factory for lease is devoted to providing infrastructure of worldwide level quality, such as:
Automatic fire prevention systems are available; businesses do not need to seek approval or install additional equipment.

The large awning is useful for products import and export, as well as keeping workers out of the sun and rain.

The internal column-free construction contributes to maximum area.

Roof tile is made of stainless steel with insulation and a natural light-harvesting system.

The large internal road makes it easy for motor vehicles to move.

In addition, the GNP Yen Binh 2 rental factory features various facilities such as a wastewater treatment system, a garage, lighting and surveillance cameras, 24-hour security, and a canteen that can accommodate 400 workers each shift…
For more information on GNP Yen Binh 2 rental factory, please contact Hotline +84 789 75 77 88!
Warehouse for lease in Vietnam | Warehouse for rent in Vietnam | Factory for lease in Vietnam | Factory for rent in Vietnam