Vietnamese exports have a significant worldwide impact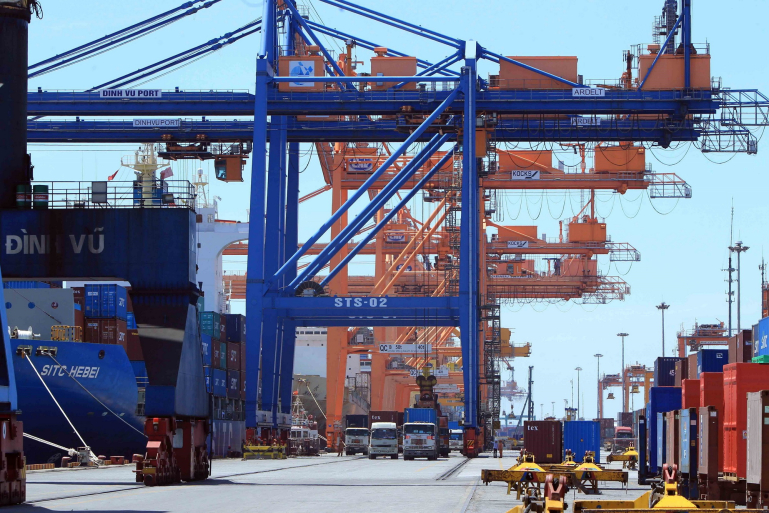 The "The Future of Trade: New Opportunities for High Growth Corridors" research issued by Standard Chartered in June 2023 made several significant suggestions about the Vietnamese economy:
Total worldwide commerce turnover is expected to reach $32,600 billion in 2030, with a 5% increase. Vietnam's exports are projected to reach $618 billion with a 7% growth rate, which is higher than the world average.

Standard Chartered predicts that Vietnam achieved $578 billion in imports, with an annual growth rate of 6.9%.

In 2022, China, the United States, and South Korea imported $171 billion from Vietnam. These three markets will remain crucial partners for Vietnam in the future.

Furthermore, Singapore, India, and Indonesia are predicted to be beneficial trading partners for Vietnam between 2021 and 2030.
In comparison to 2021, Standard Chartered expects that Vietnam's exports would reach just $535 billion by 2030, however after only two years, the prediction has climbed by $83 billion as Vietnam strengthens its position as the world's significant manufacturing site.
Foreign investment in industrial real estate will continue to flow in
With the export opportunity expected to reach $618 billion by 2030, demand for rental industrial real estate such as ready-built warehouses and infrastructure associated with export activities will continue to rise.
In line with the trend, Gaw NP Industrial, a prominent international property developer in Vietnam, has invested in several ready-built warehouses and factories to satisfy the demands of FDI enterprises investing in Vietnam. This includes the GNP Nam Dinh Vu project in Hai Phong.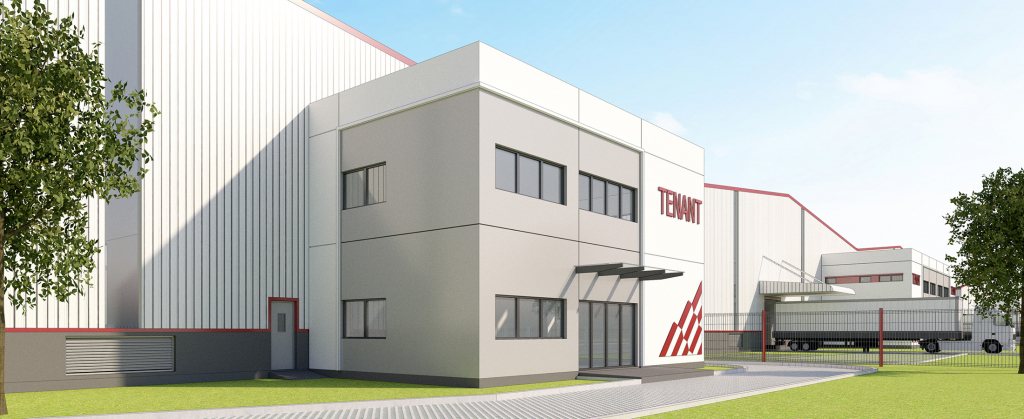 GNP Nam Dinh Vu project promises to create various possibilities and chances for international firms to invest in Vietnam due to its strategic position in Dinh Vu – Cat Hai Economic Zone.
GNP Nam Dinh Vu is a large-scale project with an area of more than 17 hectares, located near the Dinh Vu – Lach Huyen Port, one of the most advanced and deepest marine ports in the area. This ideal position offers favorable circumstances for product transit and logistics, serving the demands of import-export and international commerce.
GNP Nam Dinh Vu Rental Industrial Property is developed and built to international standards, with innovative facilities and amenities:
Internal column-free design aids in optimizing consumption space.

The interior road is large and well-ventilated for freight transit.

Modern and competent fire protection.

Modern wastewater treatment system that ensures no discharge to the environment.

Obtain EDGE certification for energy savings and sustainable development, which few industrial rental real estate projects can afford due to high expenses.
GNP Nam Dinh Vu is a thriving commercial community as well as an industrial center. The expansion of companies in Hai Phong City will contribute to the economic development of Hai Phong and the surrounding area by increasing chances for collaboration in the supply chain between firms.
Foreign firms interested in leasing industrial property GNP Nam Dinh Vu in Vietnam please call the Hotline +84 789 75 77 88 for further information.
Warehouse for lease in Vietnam | Warehouse for rent in Vietnam | Factory for lease in Vietnam | Factory for rent in Vietnam