Many FDI projects have increased dramatically
Foreign investors have been pouring money into Vietnam continuously since June 2023:
LG Group invested $1 billion in the Hai Phong LG Innotek project.

South Korean company Hyosung Group revealed intentions to invest roughly $1 billion in a carbon fiber factory. The plan's initial phase cost $160 million.

Runergy (China) invests $293 million in a plant that specializes in the manufacture of silicon rods and wafers.

Suntory Pepsico also contributed to the $185 million project.

Yokorei Vietnam Co., Ltd. invested in projects worth around $52 million.
Furthermore, the Department of Foreign Investment signed an MoU with the Tony Blair Institute to jointly attract high-quality international investment while strengthening Vietnam's financial core.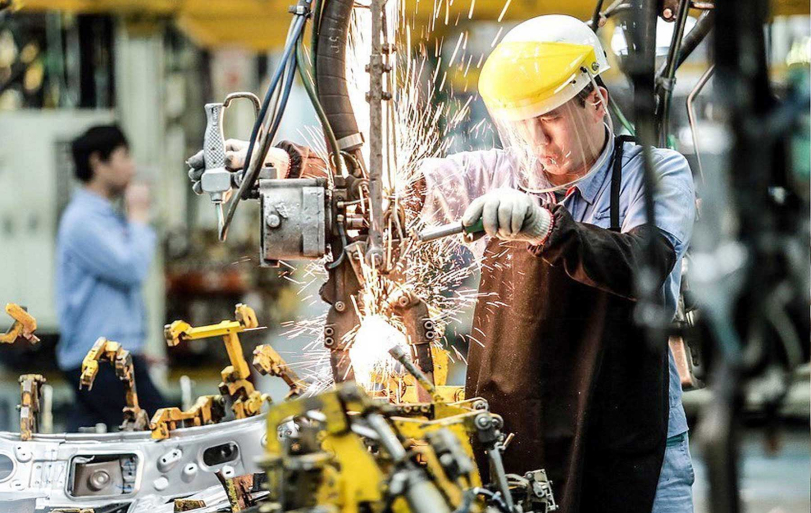 Previously, Mr. Michael Kokalari, Chief Economist of VinaCapital, confirmed that with the available advantages and government efforts, Vietnam will continue to be an appealing destination for foreign investors, particularly multinational corporations looking for a stable environment for business or replacement, complementing China in the near future.
Industrial real estate for lease thrives in order to be ready to welcome global investors
Many of the industrial real estate projects for lease will be finished and operational by the second half of 2023, in accordance with the FDI recovery of significant firms. There are developments in particular from Gaw NP Industrial, one of Vietnam's largest industrial real estate developers.
Gaw NP Industrial is currently finishing two industrial property leasing projects that are ready to serve international investors:
1. GNP Nam Dinh Vu in Hai Phong
GNP Nam Dinh Vu is situated in Hai Phong's Nam Dinh Vu Industrial Zone on an area of 170,000 m2. The project is already complete and has several advantages:
Ideal location: It just takes approximately 18 minutes to go from GNP Nam Dinh Vu to the Hai Phong city center, 100 minutes to Hanoi, 15 minutes to Lach Huyen International Deep Water Port, and 25 minutes to Hai Phong Port…
Smart design: 
Internal column-free layout for maximum storage and usage area.

Obtain EDGE Energy Saving Certification.

The height of a factory or warehouse might reach approximately 10 meters.

System of modern fire defense.
2. GNP Dong Van 3 in Ha Nam
GNP Dong Van 3 rental industrial estate is located in Dong Van Industrial Park in Ha Nam Province. The project will be finished by the end of 2023 on a scale of up to 160,000m2.
Businesses that choose GNP Dong Van 3 will benefit from the following benefits:
Excellent location for freight transit: It takes around 60 minutes from Hanoi's city, approximately 70 minutes from Noi Bai International Airport, and approximately 100 minutes from Hai Phong port and Lach Huyen deep-water port.
Complete infrastructure: The company may begin operations right away with:
Internal column-free design for maximum usable area.

A 6-meter-wide awning with a metal sheet roof and insulation.

Clear internal road with 6 access gates.

A modern fire prevention system is equipped.
For further information about industrial property for rent, contact Hotline +84 789 75 77 88.
Warehouse for lease in Vietnam | Warehouse for rent in Vietnam | Factory for lease in Vietnam | Factory for rent in Vietnam