Of all countries that are relocating to Vietnam, China has emerged as a key investor with numerous well-established businesses.
Vietnam: One of the most appealing destinations for Chinese businesses
China's European and American partners are urging Chinese manufacturing businesses to establish more factories outside of China to ensure production activities and supply chains remain intact without disruptions and stagnation in the event of the US-China trade war or Zero-Covid policies.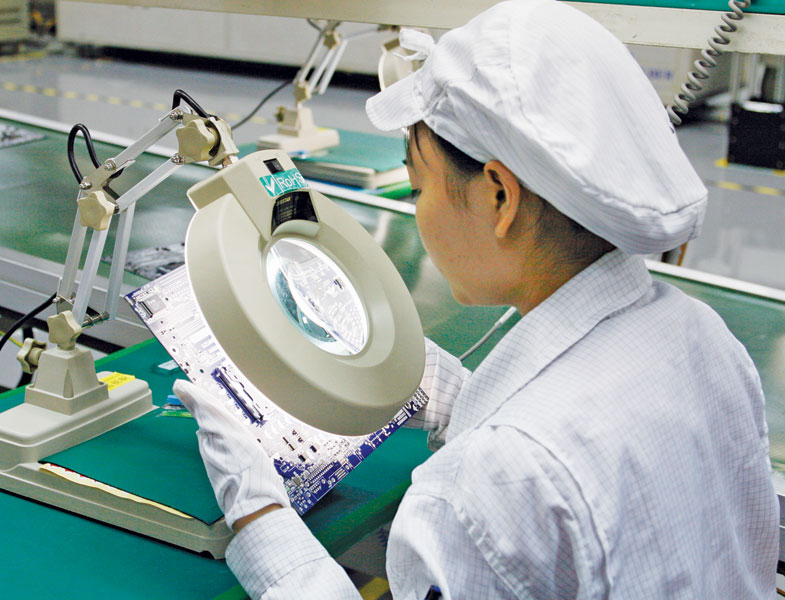 An increasing number of Chinese manufacturing businesses are establishing factories in Vietnam. Notably, several companies have successfully transitioned their operations, enabling them to fulfill international orders. Here are some examples:
Gongjin Electronics – A Shenzhen-based provider of broadband terminals. The company previously had no overseas factories and 50% of its products were exported to the US and Europe. At present, the Vietnam-based factories of Gongjin can handle all foreign orders.
DBG Technology – An electronics manufacturing company based in Huizhou, Guangdong. The company is planning to expand its production capacity to produce 40 million smartphones and other electronic devices annually.
DBG is collaborating with smart hardware manufacturer Huaqin Technology and Apple supplier Lingyi iTech to establish an industrial park in Thai Nguyen province and recruit around 15,000 Vietnamese workers.
Sunny Group: As a manufacturer of integrated optical components for various applications such as phones, computers, robots, medical equipment, and industrial machines, Sunny Group has invested a total capital of 130 million USD in four projects located in industrial parks across Thai Nguyen, Vinh Phuc, and Hanoi.
Several other enterprises, including Pegatron (a leading Taiwanese manufacturer of electronic components and products), Vietnam Universal Scientific Industrial Company, Chilisin Company, Lite On Vietnam Company, and Amtran Vietnam Technology Company, among others, have also established their presence in Vietnam.
Ready-built warehouses in the North welcome Chinese businesses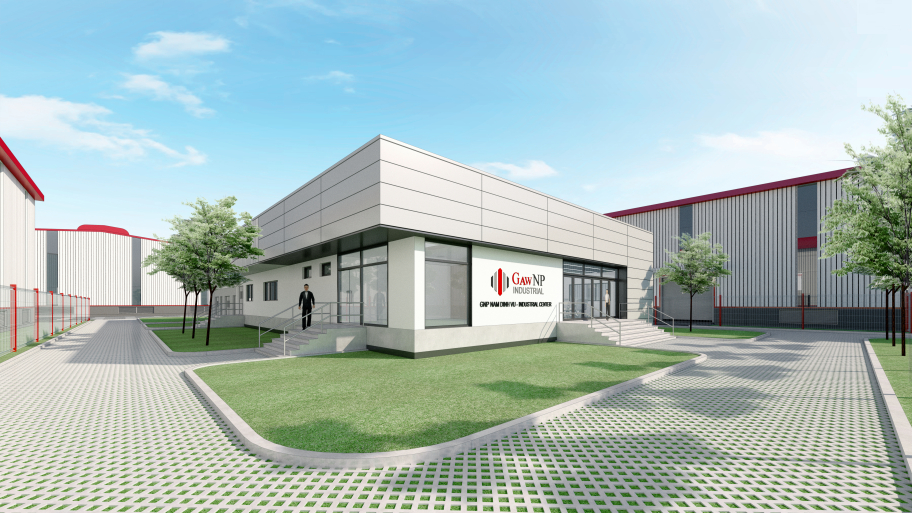 The market for ready-built warehouses for lease in the northern region of Vietnam is bustling, with several high-quality properties available to meet the needs of Chinese businesses. Some of the most notable properties are of Gaw NP Industrial, a reputable industrial real estate developer that is actively investing in various ventures across Vietnam:
1. GNP Dong Van 3 Industrial Center in Ha Nam: Situated within Dong Van 3 Industrial Park, this property spans an area of 160,000 square meters. All block storages feature column-free designs to optimize usable space, transparent awnings, wide internal roads, and a range of utilities such as truck parking, canteen, surveillance cameras, fire protection system, etc.
2. GNP Yen Binh 1 & 2 Ready-Built Factory Property in Thai Nguyen: Located in Yen Binh Industrial Park, this property has an ideal location with easy access to the Hanoi-Thai Nguyen highway, Noi Bai Airport, Hanoi capital, the Viet Trung border gate, and Hai Phong port.
GNP Yen Binh 1 & 2 offers a variety of leased areas that cater to businesses of all sizes. The factories feature column-free designs, along with modern amenities including ventilation, lighting, security systems, and surveillance cameras.
3. GNP Nam Dinh Vu Ready-Built Factory and Warehouse Property in Hai Phong: Boasting a favorable geographical location in close proximity to seaports and major roads, GNP Nam Dinh Vu offers compelling edges for Chinese businesses looking to invest in Vietnam. The warehouses are meticulously designed, with leased areas starting from 2,500 square meters. The infrastructure is fully developed, including electricity and water systems, hydraulic lifting floors, fire protection systems, and round-the-clock security. Therefore, businesses will be able to save time and money for building completely new warehouses.
For further information about ready-built warehouses in the northern region of Vietnam, please contact our Hotline at +84 789 75 77 88.
Warehouse for lease in Vietnam | Warehouse for rent in Vietnam | Factory for lease in Vietnam | Factory for rent in Vietnam