The fact that Vietnam became one of the top 4 Asian countries in exporting semiconductor chips to the United States not only marks a milestone in the growth of the industry but also highlights the potential for investment in the country.
Vietnam's semiconductor chip exports saw exponential growth
According to Bloomberg, for seven consecutive months, starting from July 2022, Vietnam's chip exports accounted for over 10% of the total chips imported by the US globally.
In February alone, Vietnam's chip export sales soared to $562.5 million, reflecting an impressive growth of 74.6% year over year. As a result, Vietnam has now secured the 4th position in Asia, trailing behind only Thailand, India, and Cambodia in terms of semiconductor chip exports to the US.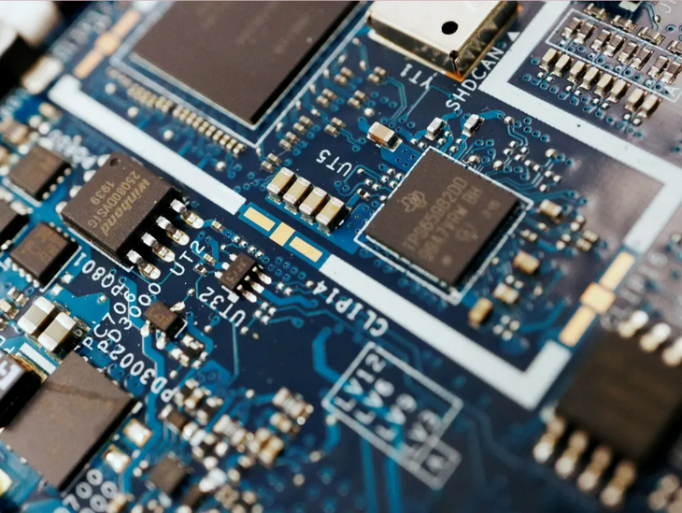 Experts attribute Vietnam's achievement of ranking in the top 4 of Asia's semiconductor chip exporters to the United States to the concerted efforts of the government and businesses in promoting investments in the semiconductor chip manufacturing industry. These efforts include establishing high-tech industrial parks, training and attracting highly skilled human resources, and focusing on research and development of new and innovative products.
Advantages that attract semiconductor chip manufacturers to invest in Vietnam
Currently, Vietnam offers numerous advantages for businesses seeking to invest in the semiconductor chip export industry in the country, including:
1. Strategic geographical location: Situated in Southeast Asia, Vietnam is strategically positioned within one of the world's largest semiconductor chip production hubs. This advantageous location allows businesses to get access to raw material suppliers and consumer markets with more ease. Moreover, Vietnam serves as an ideal alternative for companies looking to diversify a part or their entire production processes outside of China (China +1 strategy).
2. Competitive labor costs: Vietnam benefits from a skilled and affordable workforce, particularly in the electronics and telecommunications sectors. This will help businesses reduce production costs, thereby increasing the level of competitiveness.
3. Supportive government policies: The Vietnamese government has implemented a range of policies aimed at attracting investment in the semiconductor chip sector. These policies include tax incentives (exemptions and reductions on the import of supplies, equipment, and components for chip production; exemptions from registration tax and value-added tax – VAT for imported goods), funding packages (investment capital, financial assistance), investments in infrastructure (building high-tech parks, enhancing the quality of human resources through training programs), etc.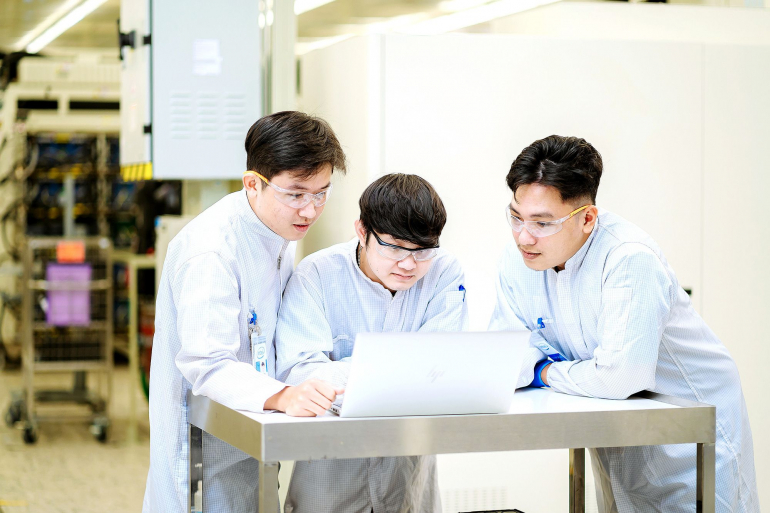 4. Growing domestic market for semiconductor chips: The increasing demand is also driving the growth in Vietnam's semiconductor chip market. In addition to electronics manufacturing businesses, industrial sectors like automotive, automotive electronics, and medical devices are emerging as potential areas that contribute to the growing demand for semiconductor chips.
5. Support from foreign investment partners: Vietnam has successfully attracted the investment of numerous foreign partners, including renowned corporations such as Intel, Samsung, LG, Foxconn, etc. These companies not only invest in Vietnam but also contribute to the training and capacity-building of local businesses.
6. Availability of high-quality industrial real estate for lease: Lessors of industrial real estate are proactively building state-of-the-art industrial parks equipped with modern facilities and infrastructure tailored to the needs of the semiconductor chip manufacturing industry.
Moreover, there are specialized industrial real estate for lease projects specifically catering to businesses investing in Vietnam such as GNP Yen Binh 1 and 2 in Thai Nguyen, GNP Nam Dinh Vu in Hai Phong, and GNP Dong Van 3 in Ha Nam. These strategically located projects are within proximity to international airports, seaports, and highways, providing significant advantages for businesses.
For further information about investment in Vietnam or industrial real estate for lease, please contact our Hotline at +84 789 75 77 88.
Warehouse for lease in Vietnam | Warehouse for rent in Vietnam | Factory for lease in Vietnam | Factory for rent in Vietnam