The Potential of IoT in Vietnam
The possibilities and growth of the IoT market in Vietnam are currently enormous:
According to a Research and Markets analysis, the IoT market in Vietnam is predicted to be worth more than $3.7 billion by 2023 and more than $15.2 billion by 2030. The compound annual growth rate (CAGR) for the period 2023-2030 is estimated to be 22.1%.

According to Statista, the revenue of the IoT market in Vietnam is estimated to reach $6.23 billion in 2023. The automobile sector is the most significant field of IoT in Vietnam, with expected revenues of $2.18 billion in 2023. Furthermore, revenue from the IoT industry in Vietnam is predicted to expand at a 16.04% annual pace from 2023 to 2028, reaching a total value of $13.11 billion in 2028.
There are several industries in Vietnam where IoT might be utilized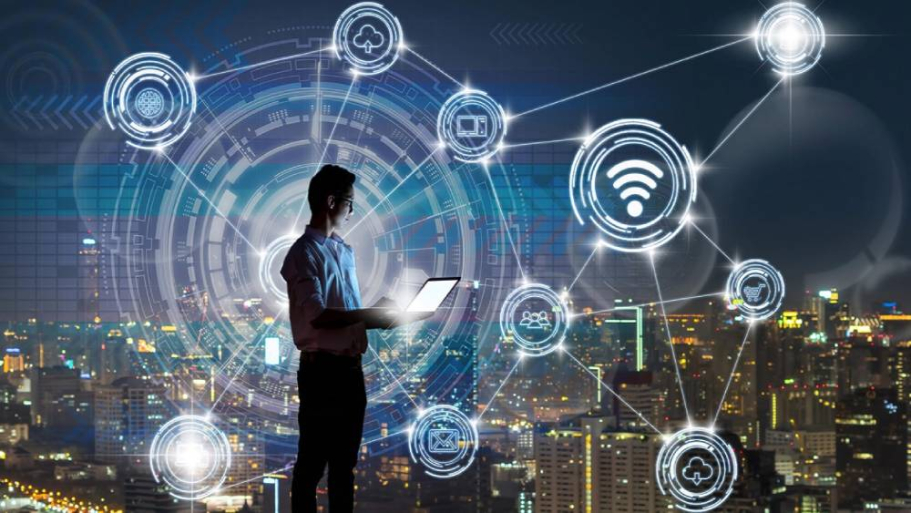 IoT offers numerous fascinating opportunities for Vietnam in a variety of fields:
Smart Home: The development of smart urban projects is a significant IoT trend in Vietnam. Some significant real estate developments in Vietnam have also begun to implement smart houses, with internet-connected gadgets, to provide the greatest convenience to homeowners.
Industry 4.0: The use of IoT in the industry to improve performance, monitor and forecast equipment maintenance, and provide a safer working environment. Vietnamese businesses, particularly those in the manufacturing and creation sectors, are searching for IoT solutions to optimize their production processes and boost efficiency.
Security and safety: IoT offers intelligent security and safety solutions such as video surveillance, alarm systems, and access control. If this program is extensively used, it will assist to enhance monitoring and speed of response in some emergency circumstances.
Agriculture: The use of IoT in agriculture to boost production, reduce water and fertilizer, and give better environmental management solutions. With developed agriculture, Vietnam has the ability to use IoT technology in agricultural production.
Health and healthcare: IoT enables remote health monitoring and administration, as well as patient monitoring and smart healthcare. Creating a healthcare system and having the ability to use IoT would increase the quality of healthcare services for people and communities.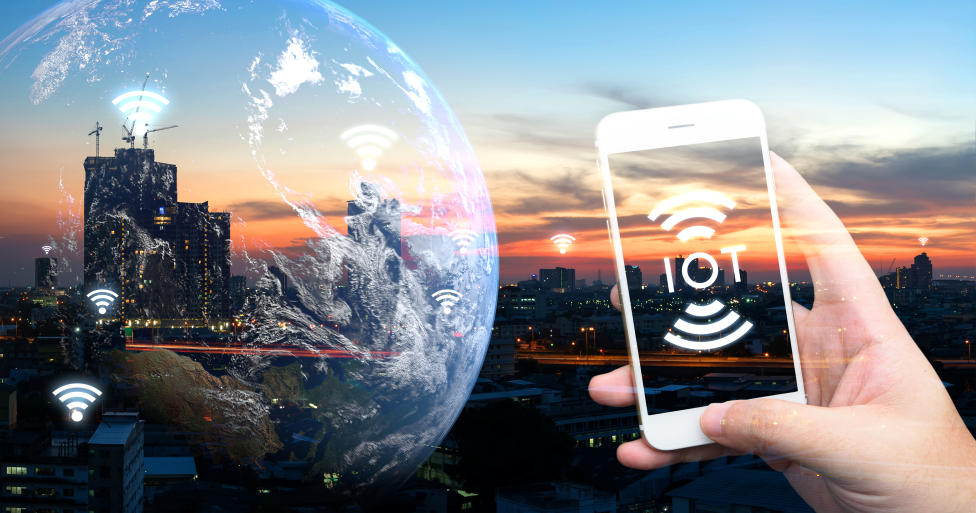 IoT application for ready-built warehouses
The link between IoT and ready-built warehouses is a new growth trend for the industrial real estate business. IoT will improve efficiency and warehouse management skills, providing several benefits to enterprises and warehouse owners.
Remote monitoring and management: IoT provides remote monitoring and administration of ready-built warehouses via sensors and linked devices. Data about temperature, humidity, light, vibration, and energy usage in the warehouse may be gathered and monitored remotely over the Internet. This enables firms renting ready-built warehouses to supervise and monitor the warehouse's condition and functioning in an effective and timely manner.
Optimizing space consumption: IoT technologies can assist in optimizing space usage in ready-built warehouses. This data may be evaluated to determine the best methods to arrange and use warehouse space, hence increasing storage capacity and reducing space waste.
Increased security and safety: IoT can give security and safety solutions for ready-built warehouses. Security concerns like intrusion, illegal access, and security threat activities can be monitored and alerted by connected devices and monitoring systems. In addition, the IoT system can incorporate security features such as data encryption, user authentication, and access control to guarantee that only authorized individuals have access to the warehouses.
Simple tracking of goods: IoT can enhance the customer experience for ready-built warehouses. Customers may simply and conveniently monitor and manage their in-stock items by using linked devices and mobile applications.
Gaw NP Industrial, a prominent industrial property developer in the North, specializes in offering high-quality ready-built factories for leasing. Gaw NP Industrial currently has two notable projects in Hai Phong and Ha Nam: GNP Nam Dinh Vu and GNP Dong Van 3. Both projects have been standardized with infrastructure that allows businesses to begin operating immediately.
Domestic and foreign firms want ready-built factories; for more information, please call Hotline +84 789 75 77 88.
Warehouse for lease in Vietnam | Warehouse for rent in Vietnam | Factory for lease in Vietnam | Factory for rent in Vietnam