1. Active global integration
Since opening up its economy, Vietnam has been consistently striving to increase its potential and integrate into the global economy. To illustrate:
1995: Signed an economic and trade cooperation agreement with the EU.
1996: Joined the agreement on the Common Effective Preferential Tariff Program (CEPT) for the ASEAN Free Trade Area (AFTA).
1998: Became a member of APEC.
2000: Signed a bilateral trade agreement (BTA) with the United States.
2007: Vietnam officially became a member of WTO.
2019: Comprehensive and Progressive Agreement for Trans-Pacific Partnership (CPTPP).
2020: Free trade agreement between Vietnam and the European Union.
2021: Vietnam – UK FTA (UKVFTA)
2022: Regional Comprehensive Economic Partnership (RCEP).
According to the Ministry of Industry and Trade, as of January 2023, Vietnam has 15 free trade agreements (FTAs) in effect and 2 FTAs currently in the negotiation process. Moreover, Vietnam has established economic relations with 230 countries and territories, with 60 economies having signed FTAs with Vietnam.
The continuous establishment of relations with countries around the world has not only led to significant economic development but also attracted more FDI businesses to invest in Vietnam.
2. Safe and stable business environment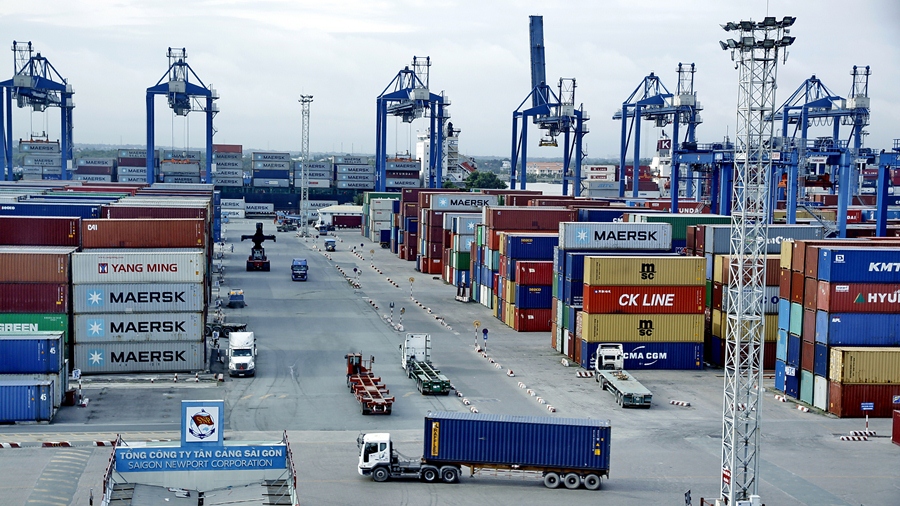 Vietnam is continuously regarded as a favorable investment destination in Asia due to its steady economic growth, abundant workforce, steadily growing per capita income, competitive incentives, and government support, more importantly, abundant natural resources and the most strategically advantageous geographic location in Southeast Asia.
3. Significantly improved legal environment
Vietnam is proactively streamlining its legal framework and process to ensure maximum support for businesses. Foreign businesses that invest in Vietnam are also supported by the government with refined procedures and preferential policies on tax rates.
Vietnam is committed to continuously improving its investment environment to ensure transparency and fairness in both management and business regulations. According to the global business environment ranking in the second quarter of 2023, published by the EIU Research and Analysis Agency under the Economist Group (UK), Vietnam rose 12 places in the ranking, surpassing Thailand, which increased 10 places, and India, which increased 6 places.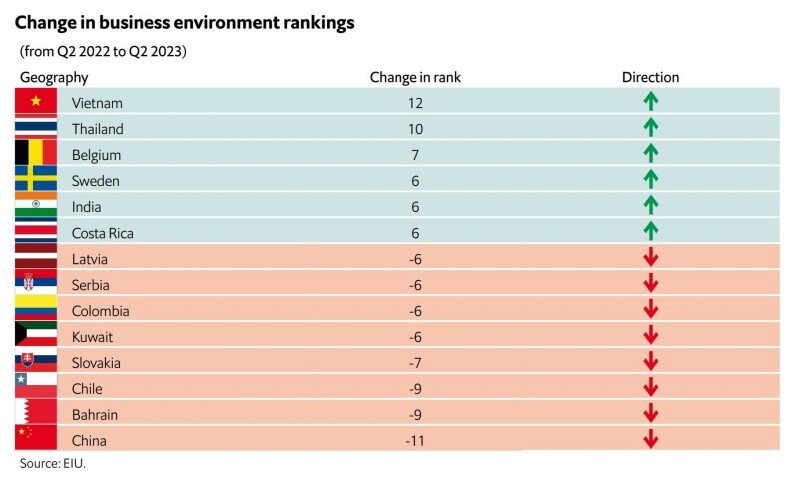 Additionally, Vietnam is making continuous efforts to digitize administrative procedures. This not only simplifies management, but also helps domestic and foreign businesses to reduce waiting time for approvals.
4. Many industrial parks from the North to the South
With its strategic location and rich natural resources, Vietnam has been investing heavily in building industrial clusters across its provinces and cities, providing ideal conditions for businesses to invest in Vietnam.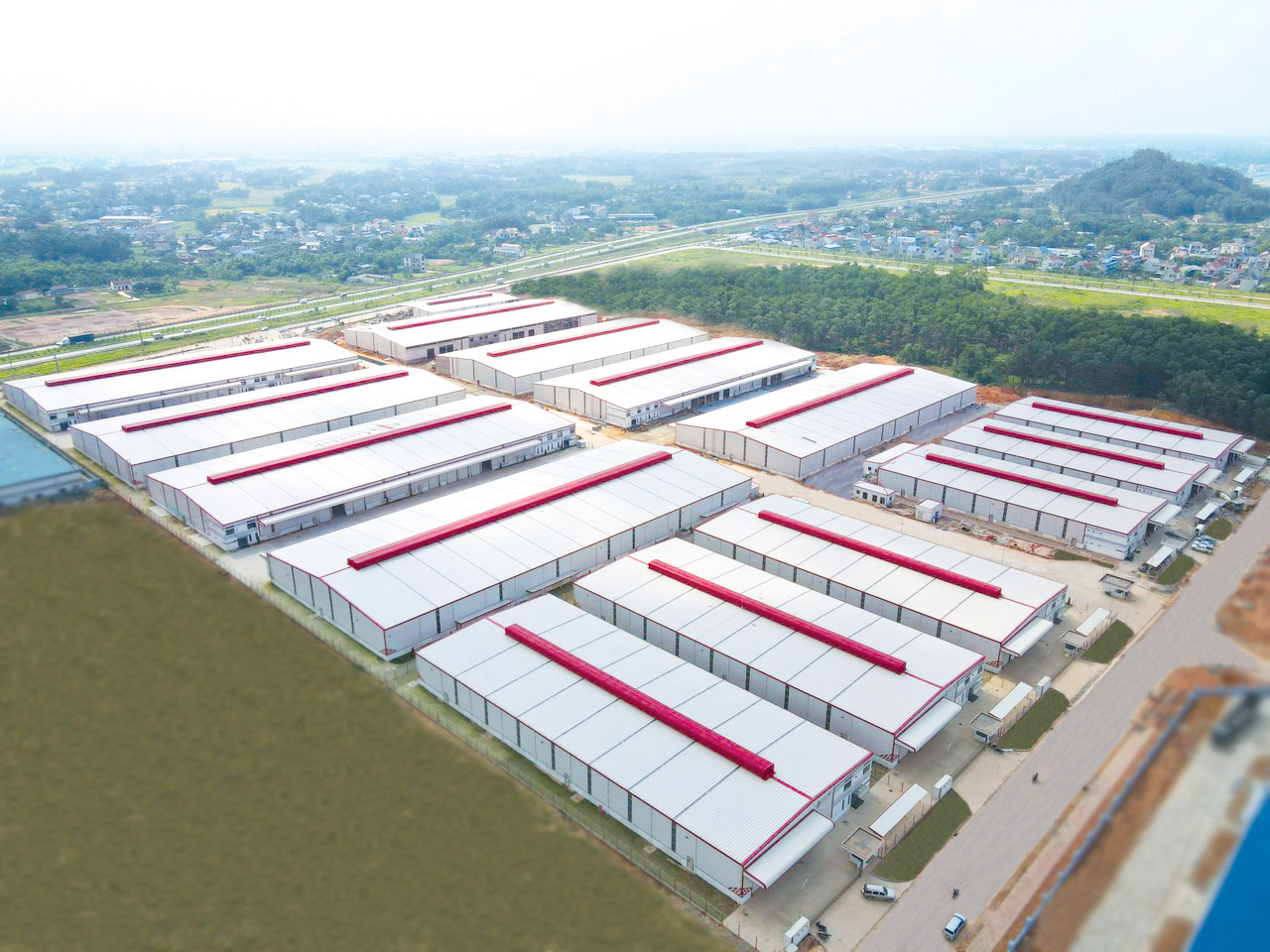 One of the most remarkable projects is GNP Yen Binh 2, a modern industrial park that meets the strict criteria of foreign investors who want to enter the Vietnamese market.
With a total area of 16 hectares, the GNP Yen Binh 2 project consists of multiple blocks of factories. More notably, all factories are built with column-free design to maximize usable space, transparent awnings to facilitate transportation and arrangement of goods, as well as insulated roofs and natural lighting systems. Other amenities include a canteen, car park, fire protection system, 24/7 security staff, etc.
GNP Yen Binh 2 is poised to become a prime destination for foreign investors seeking to invest in Vietnam. Contact us now at Hotline +84 789 75 77 88 to schedule a tour and get further advice!
Warehouse for lease in Vietnam | Warehouse for rent in Vietnam | Factory for lease in Vietnam | Factory for rent in Vietnam