Robust growth seen in the smartphone manufacturing industry in Thai Nguyen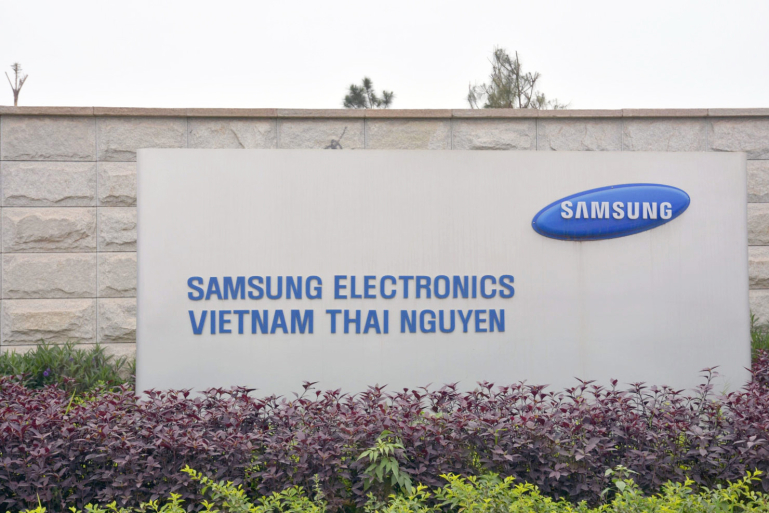 Samsung's investment projects in both Bac Ninh and Thai Nguyen have made huge contributions to Vietnam's export turnover of phones and components in recent years. While Bac Ninh focuses on producing various types of phones, Thai Nguyen specializes primarily in the smartphone segment, particularly devices with prices ranging from 3 to 10 million VND per unit.
According to data from the Industry and Trade Information Center, Thai Nguyen has emerged as the leading province in smartphone production in Vietnam. In 2022, the province produced a staggering 102.45 million smartphones, accounting for 70.5% of the total nationwide production.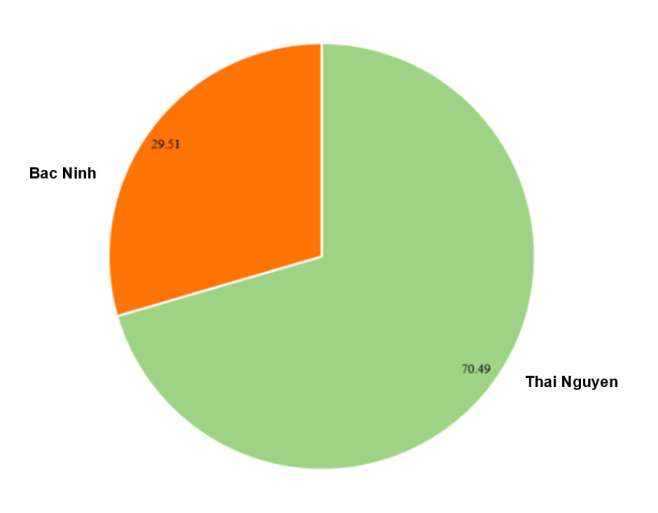 Thai Nguyen is dominating the smartphone manufacturing industry in Vietnam. Source: Industry and Trade Information Center
Looking ahead to 2023, the smartphone manufacturing industry in Thai Nguyen is expected to continue its growth trajectory as Samsung has made commitments to maintain stable production and invest in new grid chip products there.
The strong development of Thai Nguyen province in the smartphone manufacturing industry is a testament to its favorable conditions and the efforts made by the local authorities in attracting FDI capital. To be more specific:
Strategic geographical location: Situated in the Viet Bac region, Thai Nguyen is a gateway for trade between different regions, notably the capital city of Hanoi.
High-quality human resources: Thai Nguyen is the third-largest vocational training center in Vietnam. With an annual output of over 100,000 students with high skills and qualifications, the province is always ready to meet the demands of businesses operating in the region.
Dynamic and supportive authority: Thai Nguyen places a strong emphasis on administrative reforms and actively fosters a dynamic business environment.
Attractive incentives for investors: Thai Nguyen offers a range of incentives and is committed to supporting investors in terms of legal procedures so that businesses can go operations as quickly as possible.
Overall, Thai Nguyen presents itself as an ideal investment destination for businesses operating in the components and smartphone manufacturing sectors. By renting ready-built factories and warehouses for lease in Thai Nguyen, businesses can leverage these aforementioned benefits to scale up operations successfully, especially in light of the exponential growth in the smartphone manufacturing industry.
GNP Yen Binh 1 & 2: Prominent ready-built factory for lease properties in Thai Nguyen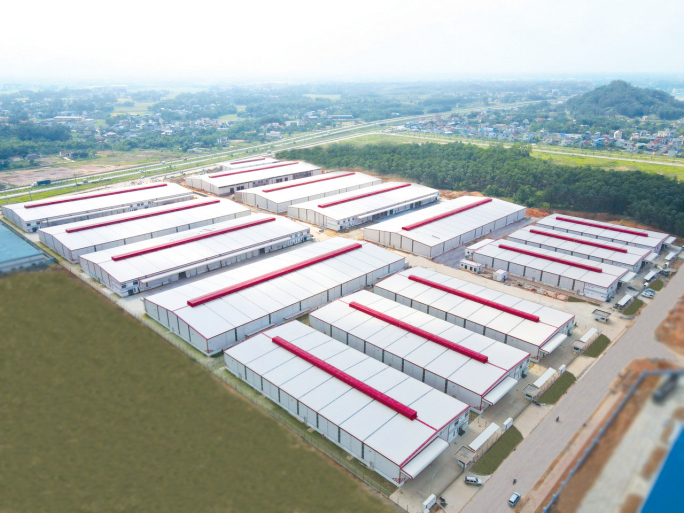 In recent years, the ready-built factory for lease market in Thai Nguyen have become more vibrant to meet the demands of investors. GNP Yen Binh 1 & 2 are two of the most notable properties with an optimal design that meets the strict standards and requirements of businesses:
Column-free design that maximizes usable space and caters to installing machinery and equipment across various industries.
Wide internal roads that facilitate convenient transportation of goods within the premises.
Insulated roof with a natural lighting system that saves energy.
Modern fire protection systems, CCTV surveillance, and round-the-clock security personnel that ensure safety for the whole area.
Additional facilities such as parking areas, canteens, etc.
GNP Yen Binh 1 & 2 ready-built factory for lease properties are a suitable choice for investors looking to establish and expand their operations in Thai Nguyen. For more detailed information about these two properties, please contact the Hotline at +84 789 75 77 88!
Warehouse for lease in Vietnam | Warehouse for rent in Vietnam | Factory for lease in Vietnam | Factory for rent in Vietnam