The path to success for Samsung in Vietnam
Samsung, the world's premier technological company, has made great strides in Vietnam. According to the General Statistics Office of Vietnam, Samsung is Vietnam's greatest exporter in 2022, with a total export turnover of US$64 billion.
Since the first factory was built in Yen Phong, Bac Ninh, in 2009, the firm has steadily extended its activities to neighboring provinces such as Thai Nguyen and Tay Ninh.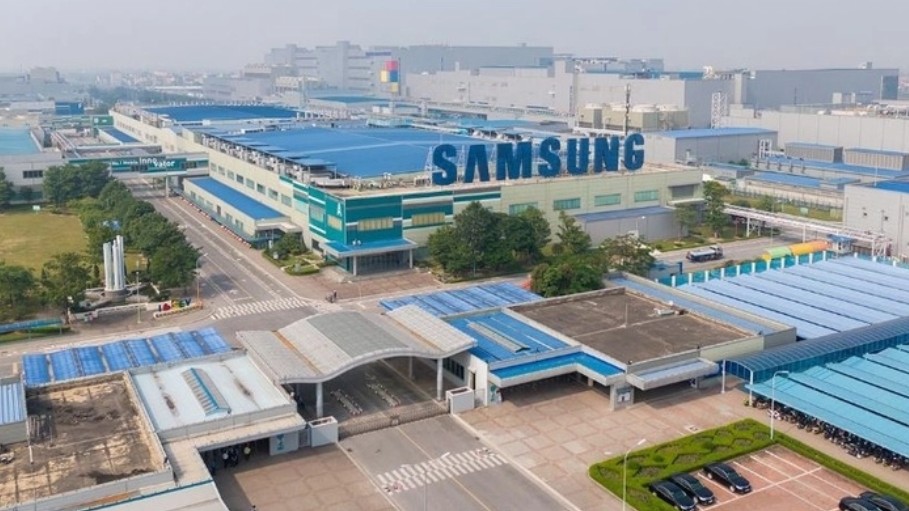 Samsung picked Thái Nguyên as Vietnam's second-biggest mobile device manufacturing location. After ten years of operation (2013-2023), the Samsung factory in Thai Nguyen (SEVT) is pleased to be the largest phone manufacturing base of the Samsung Group in the world, having sold 925 million phones to the worldwide market.
Samsung Thái Nguyên is regarded as Vietnam's smartphone manufacturing capital. Not only does Samsung Thai Nguyen assist enhance export turnover, but it also helps generate thousands of employment for employees and contributes to local economic growth.
Behind Samsung's success: Vietnamese support
Aside from Samsung's growth efforts and investment, the success of this technological group additionally relies on the available advantages in Vietnam, particularly Thai Nguyen.
Human resource advantages: Thai Nguyen has a young workforce with a considerable number of dependent workers. Furthermore, the government has prioritized the development of vocational training institutions, colleges, and universities in order to give high-quality human resources to FDI firms investing in Thai Nguyen, such as Samsung.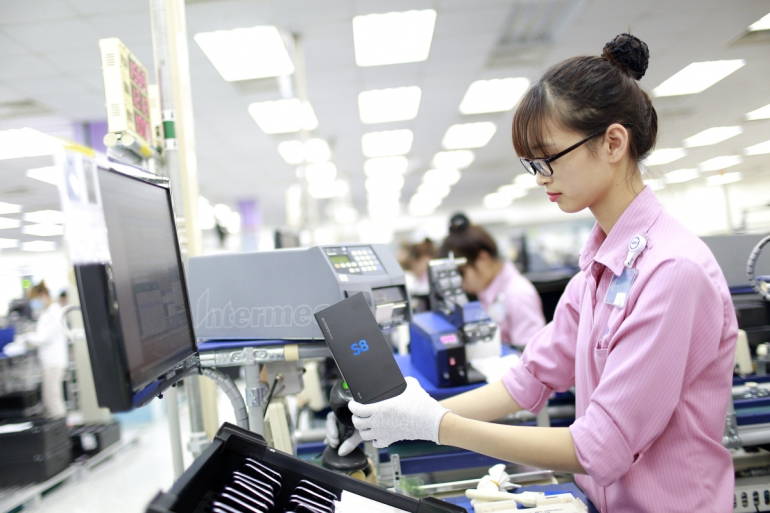 Geographic advantage: Thai Nguyen is in a strategic position, serving as a crossroads for commercial exchanges between the northern mountainous midlands and the Northern Delta area. Samsung Thai Nguyen is part of the Hanoi Capital Region planned and is just 80 kilometers from Noi Bai International Airport and 120 kilometers from Hai Phong port.
Policy benefits: Vietnam focuses on attracting FDI companies by offering attractive policies such as tax exemptions, procedure reductions, and investment incentives… As a consequence, businesses may start up fast and grow steadily.
Advantages of industrial property: There are numerous industrial properties for rent in Thai Nguyen, such as ready-built factories and ready-built workshops with complete facilities to suit the demands of manufacturing firms when investing in Vietnam. Specifically, Samsung Thai Nguyen believes in the built-in workshops GNP Peace 1 & 2.
GNP Yen Binh 1 & 2 – Ready-built factory suited for FDI businesses in the electronics sector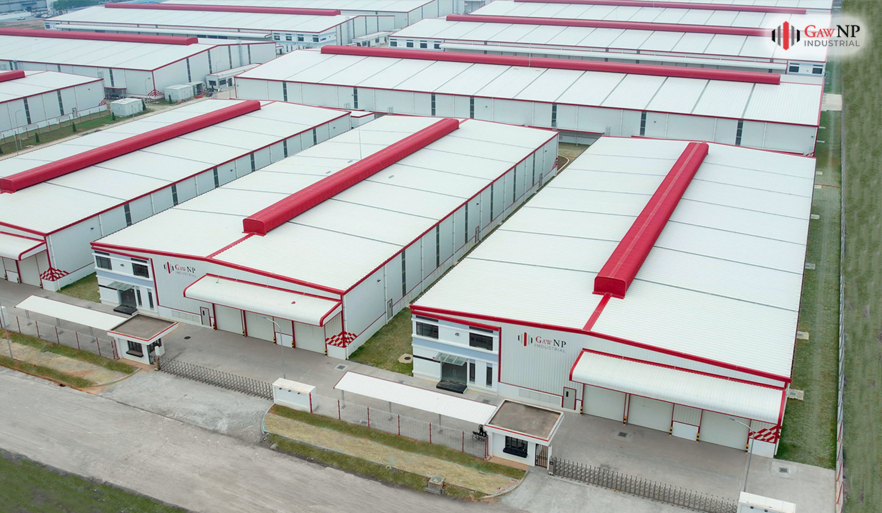 GNP Yen Binh 1 & 2 is one of Thai Nguyen's most notable ready-built factories, located exactly in Yen Binh Industrial Zone. GNP ready-built factories Yen Binh 1 & 2 are appropriate for multi-sector firms, particularly FDI enterprises in the electronics industry, and was developed by experienced property investment Gaw NP Industrial:
The column-free design maximizes the area of usage and allows enterprises to simply arrange and install the equipment to meet the needs of their industry.

Ready-built factory with EDGE energy-saving certification.

The interior road is wide and clean, making it ideal for import and export.

The awning is broad all the way around, making it ideal for products import and export.

Other services include a fire sprinkler system, CCTV, a canteen, and security, …
Businesses interested in renting ready-built factories in Thai Nguyen while investing in Vietnam could contact the Hotline +84 789 75 77 88 for more information.
Warehouse for lease in Vietnam | Warehouse for rent in Vietnam | Factory for lease in Vietnam | Factory for rent in Vietnam