A record-breaking success in the history of global Samsung Mobile
Ten years ago, Samsung made the strategic decision to choose Thai Nguyen – a province renowned for its impressive track record in attracting foreign direct investment – to invest in its second mobile phone manufacturing plant in Vietnam. Following one year of construction, Samsung Thai Nguyen (SEVT) commenced operations in March 2013, raising the total investment capital from the initial $3 billion to $5 billion.
Within a mere 20 days of operation, SEVT achieved an unprecedented milestone by successfully exporting $90 million worth of phones, setting a new record in the global Samsung mobile revenue history (According to the General Director of Samsung Vietnam during the 10th anniversary of SEVT). In addition, over the first year of operation, this figure has soared to $8 billion. Over the course of ten years of establishment and operation, Samsung has manufactured a staggering 925 million phones in total.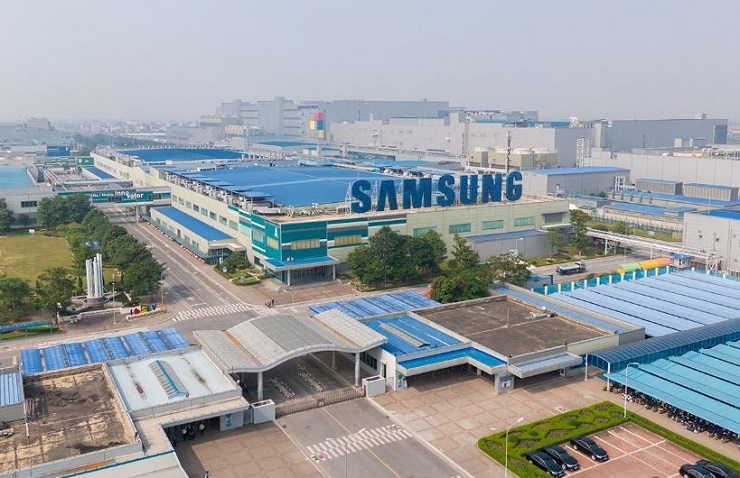 Samsung Thai Nguyen is considered a driving force in Vietnam's electronics industry, which makes significant contributions to economic development and improving the lives of local communities.
Factors behind Samsung's success in Vietnam
After 10 years of operations, Samsung Thai Nguyen, based in GNP Yen Binh, still records remarkable revenue and makes huge contributions to the economic growth rate of Thai Nguyen in particular and Vietnam in general. Such continued success can be attributed to several factors, including:
Favorable geographical location: Thai Nguyen is located in the center of North Vietnam, which boasts strategic positioning and a well-established transportation network. Samsung Thai Nguyen is situated in Yen Binh Industrial Park, which is only approximately 80 km from Noi Bai International Airport and 120 km from Hai Phong port.
Large production capacity: Samsung Thai Nguyen operates on a large scale, with the capacity to manufacture millions of mobile phones annually, enabling the company to meet the demands of global customers.
Product quality: Samsung has built a reputation for delivering high-quality products. The Thai Nguyen-based plant leverages advanced technology and adhere to strict production standards to make sure that its products meet the highest quality benchmarks.
Skilled workforce: Samsung has employed thousands of skilled workers at the plants in Thai Nguyen, whose expertise has significantly contributed to the production of high-quality Samsung mobile phones.
Vietnam's attractive investment policies: Vietnam has proactively focused on attracting foreign investors to the mobile phone manufacturing sector. Appealing tax policies and local government support have enabled Samsung to gain such remarkable achievements.
GNP Yen Binh 1 & 2: Ideal ready-built factory for FDI businesses that invest in Vietnam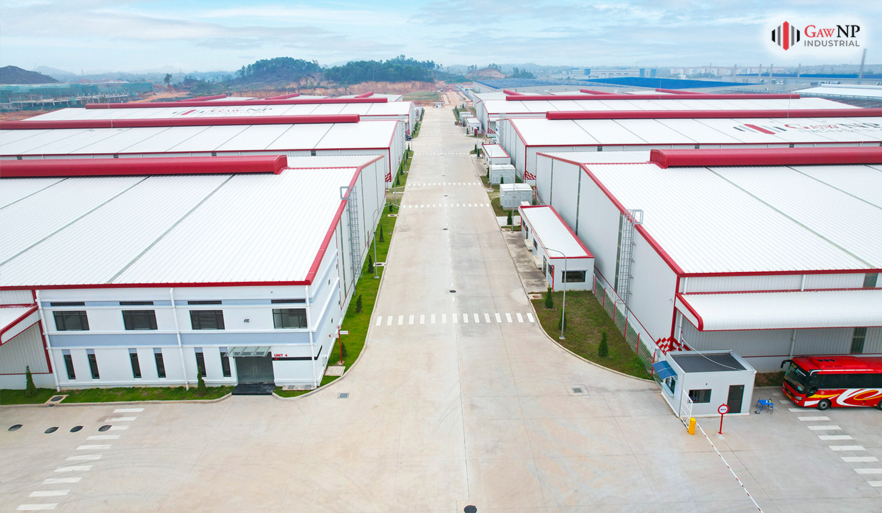 With the remarkable growth of the electronics industry, particularly in the manufacturing of mobile devices, Thai Nguyen has emerged as a prominent electronics manufacturing hub in Vietnam and attracted a substantial number of foreign businesses to invest in production here.
To meet the growing demand of foreign businesses seeking suitable ready-built factories in Thai Nguyen, Gaw NP Industrial has invested in GNP Yen Binh 1 & 2 – two modern and high-quality ready-built factories for lease properties.
GNP Yen Binh 1 & 2 properties offer column-free designs to maximize usable space and allow businesses to customize layouts and install equipment according to their needs.
In addition, both properties are equipped with a range of utilities and support services, including wide internal roads, ventilation and air conditioning systems to ensure optimal working conditions, three-phase water and electricity supply, 24/7 security, canteens, ATMs, surveillance cameras, etc.
Foreign businesses that would like to invest in Vietnam can get further information by contacting our Hotline at +84 789 75 77 88.
Warehouse for lease in Vietnam | Warehouse for rent in Vietnam | Factory for lease in Vietnam | Factory for rent in Vietnam