According to the General Statistics Office, over the past few years, the electronics industry in Vietnam has grown exponentially with an average annual growth rate of 23.8%. In 2022 alone, the electronics industry generated an export turnover of over 114.4 billion USD, accounting for more than 30% of the country's total figure.
The potential of ready-built factories for the electronics industry
As reported in the Industrial Market Overview by Cushman & Wakefield Vietnam, the supply of ready-built warehouses and factories in 2022 is estimated at 4,820,000 m2 with an occupancy rate of nearly 80%. It is expected that in 2023, the market will continue to expand with several projects coming into operation.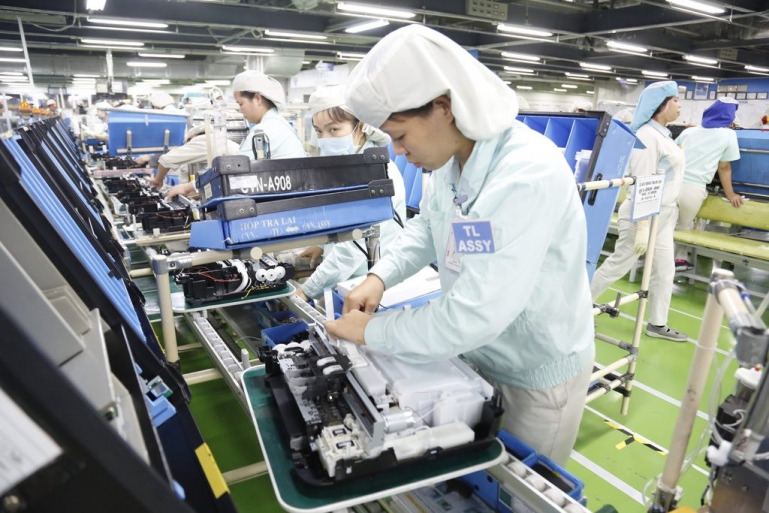 At present, ready-built factories are the optimal choice for domestic and foreign electronics businesses. Typically, investing in constructing a factory can take anywhere from 6 months to a year as it involves a lot of complex procedures. Meanwhile, by renting a ready-built factory, electronics businesses can save on investment costs, reduce construction time, and go into operations quickly. In addition, businesses are able to rent a suitable area for their specific needs, with the flexibility to scale up in the future.
Furthermore, as Vietnam strives to become a leading industrial hub in the region, the country places emphasis on constructing ready-built factories that cater to the characteristics of the high-tech and electronics industries.
Electronics businesses can benefit from ready-built factories in GNP Yen Binh 2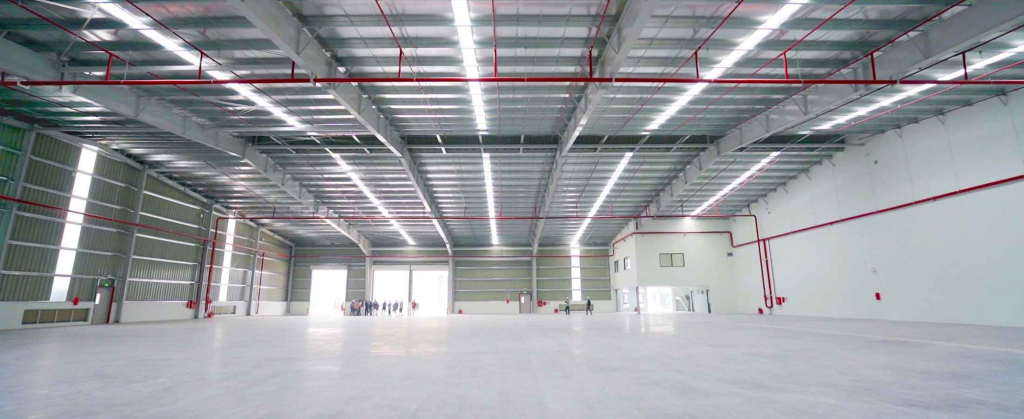 Ready-built factories are setting increasingly higher standards in terms of equipment and technical requirements. The ready-built factories in GNP Yen Binh 2, developed by Gaw NP Industrial, all meet these strict standards and are perfectly suitable for electronics businesses. Therefore, businesses that rent a ready-built factory there can quickly commence operations while saving on initial investment costs.
More specifically, these factories boast:
Column-free design that helps maximize usable space.
Natural lighting system and ceilings of 6.5 – 10m high that facilitates ventilation.
4-meter wide transparent eaves that allow for convenient transportation of goods.
Wide internal roads,  easy for vehicles to travel through.
Many additional facilities: parking lots, canteens, a wastewater and wastewater treatment system, an automatic fire protection system, surveillance cameras, and a 24/7 security team.
More notably, GNP Yen Binh 2 is adjacent to GNP Yen Binh 1, which allows electronics businesses to become suppliers of raw materials for established businesses or suitable for those that are seeking new customers.
GNP Yen Binh 2 offers competitive rental rates, which already cover additional fees such as office rental, management, wastewater treatment, etc. Also, the provider will provide comprehensive support for businesses that rent ready-built factories there. For example, they will give advice for IRC/ERC licenses, recruitment, and legal procedures related to business establishment and tax policies.
Please contact our Hotline at +84 789 75 77 88 to get more information about ready-built factories in GNP Yen Binh 2 or to book a viewing at the site.
Warehouse for lease in Vietnam | Warehouse for rent in Vietnam | Factory for lease in Vietnam | Factory for rent in Vietnam