Here are significant benefits that textile businesses can enjoy when renting ready-built factories:
Optimize management costs: Ready-built factories are tailored to the needs of the textile industry with large spaces and adequate infrastructure. By renting a ready-built factory, businesses don't have to worry about factory management. In other words, they can focus more on production activities.
Flexibility in production scale: Renting ready-built factories offers textile companies the flexibility to scale their business in response to market demand. When there is a need to increase production, businesses can expand the leased area or rent more factories. Conversely, when demands fall, companies can easily narrow down the leased area without having to sell or sublease the factories.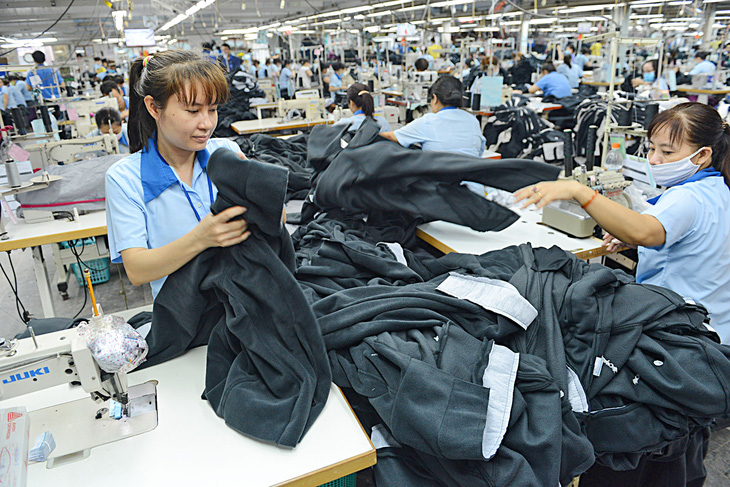 Technical support and services: Some ready-built factory properties offer technical support and maintenance services. This aids textile companies in promptly and professionally resolving technical issues while relieving the burden of factory management and operation. Technical staff can assist in monitoring, maintaining, and repairing basic equipment and systems to ensure the smooth operation of the production lines.
Optimal working environment: Ready-built factories are often designed to provide an optimal working environment for textile manufacturing workers. These factories offer abundant natural light, proper ventilation, and large spaces, which bring about comfort and safety in the workplace.
Meet supply chain requirements: Renting a ready-built factory in an area with many businesses helps textile companies connect with partners in the supply chain and brings about collaboration opportunities. Businesses can establish connections and collaborate with suppliers of raw materials, textile factories, exporters, and other partners in the same region to exchange resources and boost sales.
With ready-built warehouses, old textile companies can effectively increase their production capacity and ensure quick delivery of goods.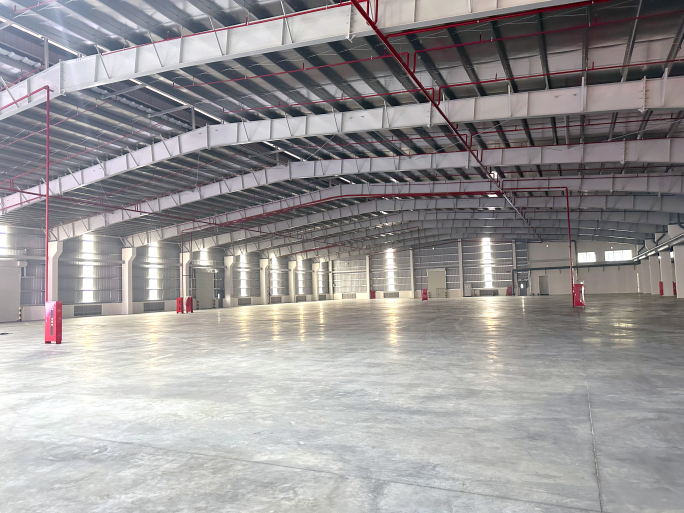 Convenient location: Ready-built factories are typically situated within or near industrial parks, seaports, and major transportation routes. Such a location reduces both the time and cost associated with transporting raw materials and finished products.
Favorable business environment: Vietnam has implemented various tax policies and special incentives to attract investment and foster development in the textile and garment industry. Renting ready-built factories in these areas allows textile companies to benefit from tax incentives and other supportive policies, including financial assistance, training programs, and research and development opportunities. These policies aim to create favorable conditions for textile companies to grow and compete in the market.
As you can see, ready-built factories bring about many advantages for businesses in the textile industry due to the benefits and support from the lessor. For textile companies in need of renting factories in Thai Nguyen, the GNP Yen Binh 1 & 2 project is an excellent choice. This ready-built factory property offers numerous advantages for businesses, including:
Column-free design to maximize usable space.
Spacious and transparent awnings for convenient transport of goods.
Wide internal roads.
Floor load capacity of 2 tons/m2 and fireproof partitions.
Additional amenities such as a wastewater treatment system, canteen, parking lot, ATM services, fire protection systems, surveillance cameras, etc.
To learn more about or rent a ready-built factory at GNP Yen Binh 1 & 2, feel free to contact our Hotline at +84 789 75 77 88.
Warehouse for lease in Vietnam | Warehouse for rent in Vietnam | Factory for lease in Vietnam | Factory for rent in Vietnam