The following are some sectors of interest for investment in Vietnam, as well as possibilities and challenges.
Information and Communication Technology (ICT): Vietnam has a high quality human resource in the field of ICT. The growth of start-ups and software is a highlight for the economy, which is preferred by many FDI firms.
Opportunities: a high demand for software, technological services, and the expansion of the digital sector.
Challenges: include worldwide competition and a scarcity of high-quality human resources.
Processing and manufacturing industries: Vietnam has a  well-developed infrastructure, with young workforce and competitive costs. This industry is drawing a large number of FDI firms in Vietnam, particularly in high technology, automotives, and electronics…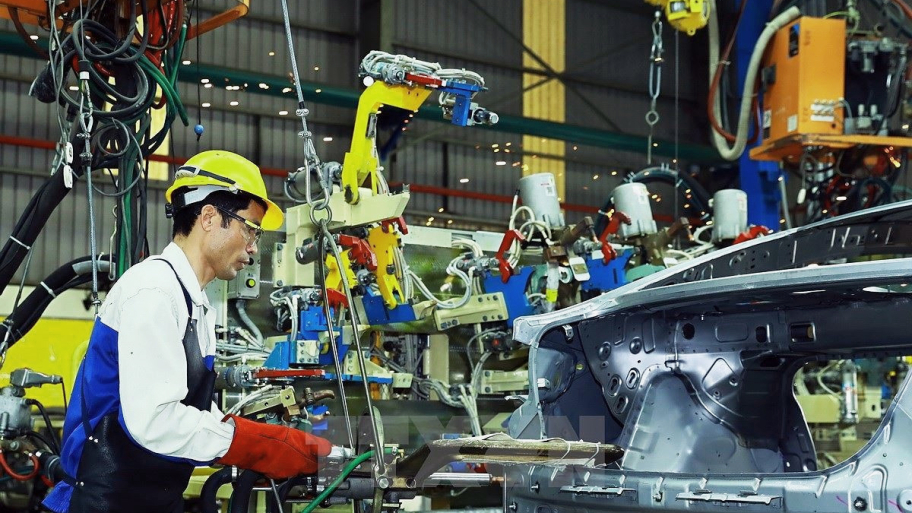 Opportunities: large consumer markets, cheap labor costs, and a well-developed supply network.
Challenges: fierce competition, the need for more investment to improve competitiveness, and technological innovation.
Renewable energy: With potential in wind, solar, and hydroelectric power, Vietnam is developing investment possibilities in renewable energy. The government has set an aim for the near future of increasing the percentage of renewable energy consumption in overall power generation.
Opportunities: preferential investment policies, a high energy demand, and the possible construction of a renewable energy project.
Challenges: grid infrastructure limits, complicated rules, and environmental dangers.
Real estate and urbanization: Rapid urbanization is offering investment possibilities in the real estate industry in Vietnam, particularly in big cities like Hanoi and Ho Chi Minh City.
Opportunities: increased urban population, housing demands, and urban infrastructure.
Challenges: urban planning risks and fluctuating land prices.
Tourism and services: Vietnam has a wide tourism resource base, ranging from beautiful natural attractions to cultural and architectural history. This has increased the number of options for international companies to invest in Vietnam in order to expand diverse tourism services.
Opportunities: increased tourism and demand from both local and foreign markets.
Challenges: Compete with other area destinations and enhance service quality.
Health and pharmaceuticals: Health care and pharmaceutical requirements are increasing in Vietnam. With a huge population and economic expansion, the health and pharmaceutical industries provide excellent business opportunities.
Opportunities: increased demand for health care, the growth of the health and pharmaceutical sectors, and the drive to enhance access to health services.
Challenges: large capital investment requirements, competition from overseas enterprises, tight certification procedures, and input conditions.
Agriculture and food: Because of its ideal climatic and geographical conditions, Vietnam is a significant supplier of agricultural goods to the rest of the globe and the region. Foreign enterprises who invest in this area in Vietnam will have constant business possibilities and strong development potential.
Opportunities: rising demand for agricultural products and food, increased exports, and the development of agricultural infrastructure.
Challenges: the need to enhance manufacturing technology, increase product quality and safety, and deal with climate change and natural catastrophes.
Furthermore, Vietnam offers a growing rental industrial property market that is ready to accommodate the needs of international firms investing in the country.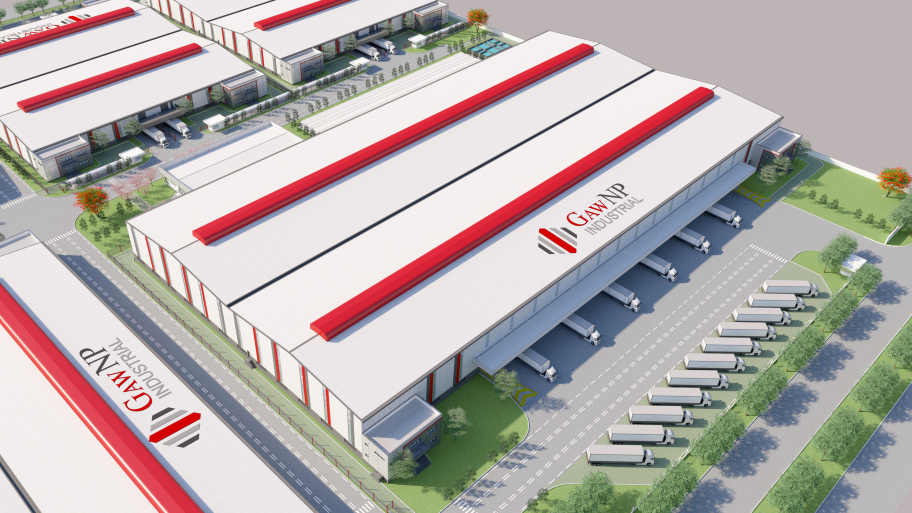 Gaw NP Industrial, a multinational industrial real estate developer with extensive understanding of the Vietnamese industry and a number of noteworthy projects. GNP Nam Dinh Vu projects in Hai Phong and GNP Dong Van 3 in Ha Nam are in great locations, with modern architecture, high quality standards, and ready-to-go infrastructure for enterprises.
Foreign enterprises investing in Vietnam need to rent industrial real estate; for further information, please call Hotline +84 789 75 77 88.
Warehouse for lease in Vietnam | Warehouse for rent in Vietnam | Factory for lease in Vietnam | Factory for rent in Vietnam