The major seaport in North and Vietnam
Hai Phong Port is geographically advantageous and plays an essential role in the economy of both Hai Phong City and the country. Hai Phong Port contains a number of port complexes, including the main port and Chua Ve Port, Dinh Vu Port, Nam Dinh Vu Port, Tan Vu Port, Lach Huyen Deep Water Port, VIP Green Port, and Nam Hai Dinh Vu Port.
Hai Phong Port has a huge cargo handling capacity and is equipped with piers, cranes, and advanced machinery to satisfy the demands of major cargo transit. Furthermore, the port provides infrastructure and support services such as storage facilities, warehouses, train stations, and industrial clusters for logistics and manufacturing activities. Specifically, in March 2023, Hai Phong Port adopted the Smart Gate automatic delivery-receiving system, becoming the North's first port to automate goods delivery and receipt.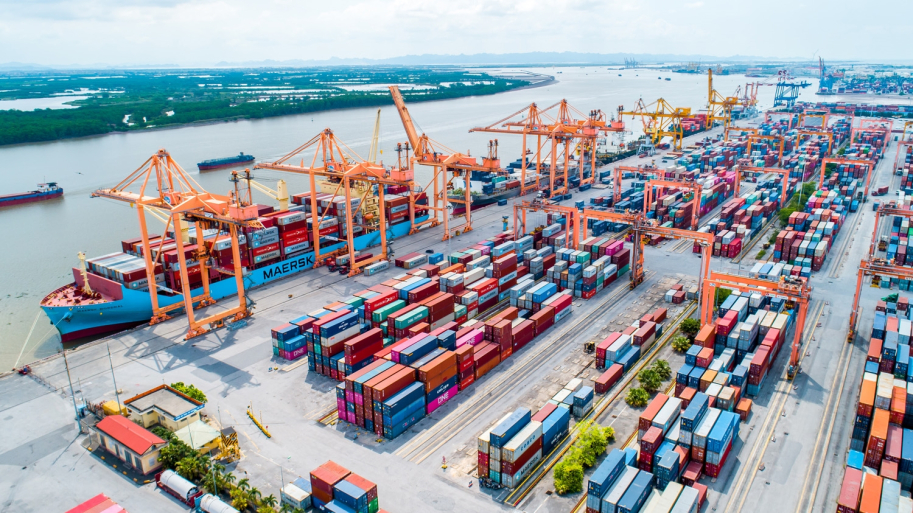 The port of Hai Phong not only supports domestic freight transit demands, but also plays a key role in international commerce. It serves as Vietnam's primary import and export gateway, linking with ports in Asia, Europe, and the Americas. In January, Hai Phong Port also welcomed Maersk's new HP3 service line. The route will connect Busan, Kaohsiung, Nansha, Haiphong, Yantian, Hong Kong, Cagayan De Oro, Cebu, Hong Kong, Nansa, Kaohsiung, and Busan, with an anticipated capacity of 800-1000 TEU.
At the conclusion of the first quarter of 2023, Hai Phong Port had great outcomes in production and business activities: The port processed 7,789 million tons of cargo, including 405,600 TEU (container units). Revenue was anticipated to be VND 527.66 billion, with profits estimated to be VND 193.006 billion. These numbers reflect the significance of the Haiphong Port in local and international commercial traffic.
Invest in Hai Phong by selecting GNP Nam Dinh Vu Rental Factory
The province has attracted numerous local and foreign investors due to its advantageous geographical location and the excellent growth of Hai Phong Port. This was followed by the construction of ready-built factories for leasing to service these local investment businesses.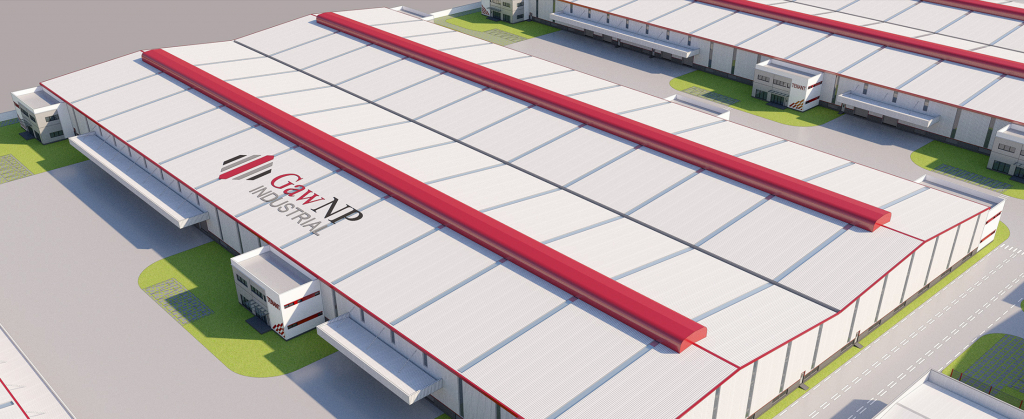 GNP Nam Dinh Vu Rental Factory, located in Nam Dinh Vu Industrial Park, has drawn the interest of several enterprises and investors:
GNP Nam Dinh Vu Rental Factory is approximately 15 kilometers from downtown Hai Phong. This provides transportation and connections to vital marine, land, and train networks. Access to these vital transportation networks facilitates and simplifies the transportation and marketing of goods.
Furthermore, GNP Nam Dinh Vu factory for lease has made investments in modern infrastructure to meet the demands of enterprises and investors. The project delivers column-free interior design for factories, warehouses, and workplaces. The business is also equipped with local and national standard fire protection, an up-to-date wastewater treatment system, numerous huge internal roads, a height of up to 10m, a hydraulic lifting floor, and a floor load of up to 3 tons/m2.
Another important aspect of GNP Nam Dinh Vu rental factory is its proximity to the Dinh Vu international harbor. This facilitates the receipt and export of goods through the port, reducing transit time and expense. At the same time, being close to the city center provides advantages in terms of access to metropolitan services and infrastructure.
Nam Dinh Vu GNP rental factory is assured the highest security, with surveillance camera systems and 24/7 protection, assisting in the safety of company property and products.
Domestic and foreign firms investing in Hai Phong should come and learn about GNP Nam Dinh Vu rental factory, please call Hotline: +84789757788 for assistance.
Warehouse for lease in Vietnam | Warehouse for rent in Vietnam | Factory for lease in Vietnam | Factory for rent in Vietnam