With investment capital up to $200 million, Gaw NP Industrial looks forward to harnessing the soaring demand for high-quality logistics warehouses, ready-built factories, and built-to-suit facilities through its strong project pipeline as well as through M&A opportunities in key cities and industrial clusters across the country.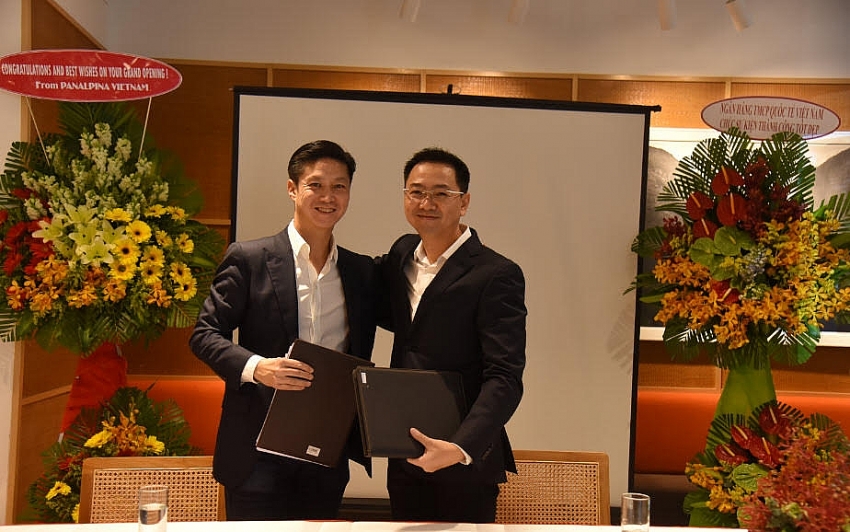 Gaw Capital Partners, a global real estate private equity firm has joined hands with NP Capital Partners, a reputable real estate firm with strong network and development capabilities in Vietnam, and has announced their joint logistics and industrial platform called Gaw NP Industrial.
The platform will invest in industrial properties in strategic locations with modern design to serve strong demands from export-import businesses, and companies servicing the booming e-commerce and retail activities in Vietnam.
Having established multiple logistics platforms across gateway cities in China and Australia with 1.3 million square meters of warehousing facilities and over $1 billion in capital commitment, Gaw NP Industrial's founders desire to leverage their veteran experiences in Vietnam, which would enable the platform to cover the full spectrum of logistics and industrial development, leasing, and asset management.
Kenneth Gaw, president and managing principal of Gaw Capital Partners, said: "We are delighted to expand our footprint in Vietnam and tap into the abundant opportunities in one of Asia's fastest-growing markets. Thanks to the co-operation with our partner, we strongly believe that our platform will become one of the key drivers in Vietnam's industrial property market. We look forward to leveraging our development expertise to contribute to Vietnam's industrial advancement."
Vo Sy Nhan, co-founder and managing director of Gaw NP Industrial, said, "Gaw NP Industrial's objective is to support Vietnam's upcoming industrial property evolution which will be the foundation for attracting additional foreign direct investment. Given Vietnam's impressive economic growth, the booming of modern means of retail such as e-commerce and waves of foreign manufacturing facility investment into Vietnam, demand for high-quality industrial property is strongly believed to reach new heights. With our track record of success and our commitment to providing value-added features into our industrial and logistics products, we are confident that Gaw NP Industrial Platform will be a major force in the Vietnamese market."
Gaw Capital Partners is a uniquely positioned private equity fund management company that focuses on real estate markets in greater China and other high barrier-to-entry markets globally. Specializing in adding strategic value to under-utilized real estate through redesign and repositioning, Gaw Capital runs an integrated business model with its own in-house asset management operating platforms in retail, hospitality, property development, and logistics. The firm's investments span the entire spectrum of real estate sectors, including residential development, offices, retail malls, hospitality, and logistics warehouses.
Gaw Capital has raised five commingled funds targeting the Greater China and APAC regions since 2005. The firm also manages value-add/opportunistic funds in Vietnam and the US, a Pan-Asia hospitality fund, a European hospitality fund, and also provides services for separate account direct investments globally.
Gaw Capital has raised equity of $9.8 billion since 2005 and commands assets of $18.3 billion under management as of the second quarter of 2018.
Warehouse for lease in Vietnam | Warehouse for rent in Vietnam | Factory for lease in Vietnam | Factory for rent in Vietnam